236 total views
"Too close!" "Fix your mask!" "Get hand sanitizer!" How many times per day do you find yourself reminding kids of pandemic protocols? It's seriously challenging to keep masks properly on kids' faces and keep them distanced, especially in the elementary grades. Cue call and response. It's a tried-and-true strategy used by educators across the globe. Active response strategies like this one can be used to reinforce, remind, or redirect students throughout the school day.
Call-and-response is simply when students respond in unison when prompted by the teacher's "call." So, after repeating ourselves a million times per hour (you know how it is), we developed these pandemic-themed call and response chants to make it a little easier (and more fun!) to keep safety at the forefront of everyone's minds.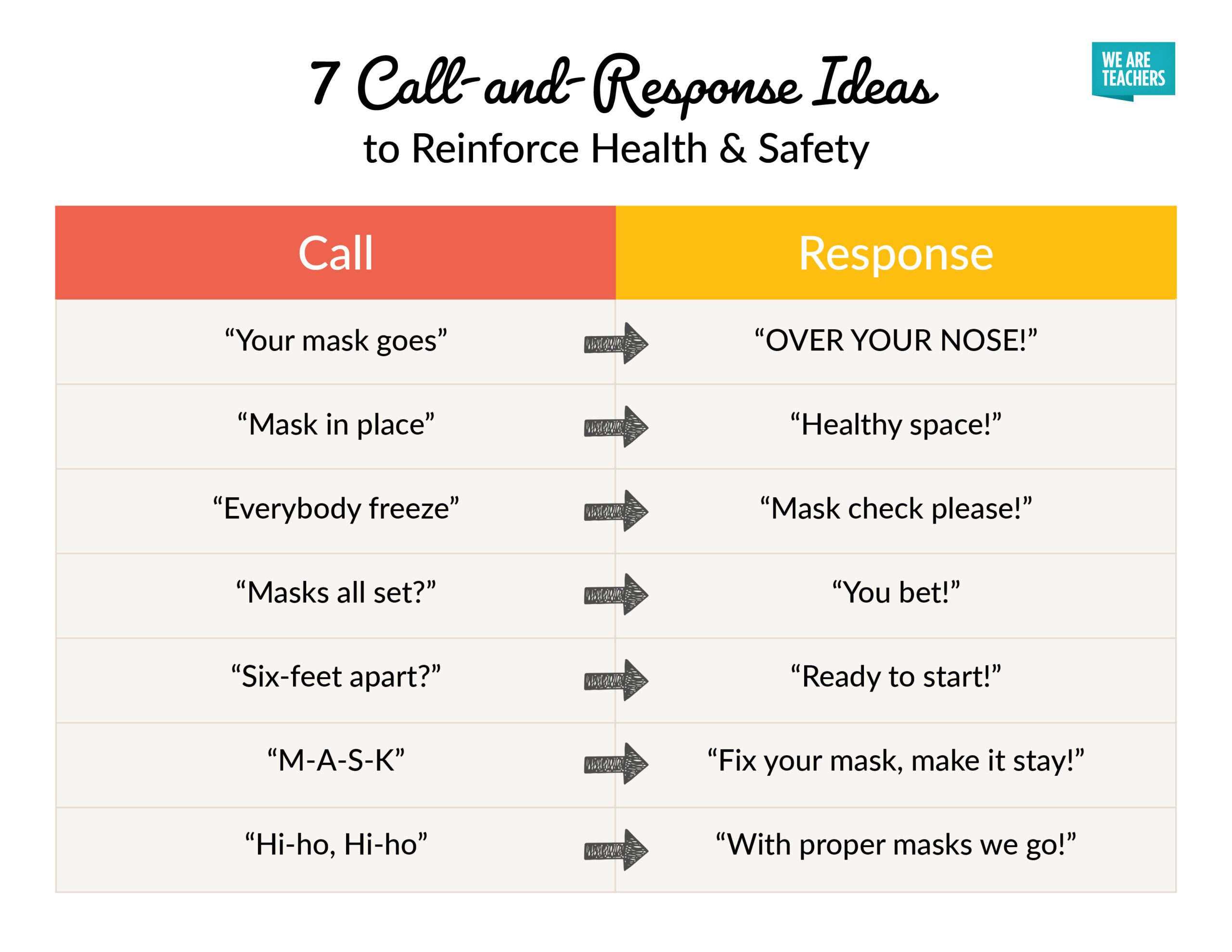 Educator Angela Watson also suggests asking your students to come up with their own:
This takes five minutes and can be a great back-to-school activity or something to do after a holiday break to build a sense of community and get kids ready to learn again.
Have students work in pairs or small groups to brainstorm a list of call-and-response they'd like to use, and narrow the list down to their top five. Have them submit the list to you for final selection. You can have the class vote on the one they like best or use a bunch of the kids' suggestions, trying a new one every month or so.
Or, here are more ideas on how to create your own call and response!
What would you add to your pandemic call-and-response? Share in the comments below!
Plus, want more articles from me? Make sure to subscribe to the third grade newsletter.
News
Modified On Jun 3, 2023 By Isaac How can you make the most of your university life? What is…