303 total views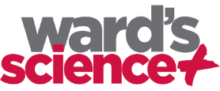 Looking for more science resources? Get activities, videos, articles, and special offers that make teaching science easier—and more fun. Explore now!
Want to get your students excited about a career in science? These totally awesome and surprising science careers will have your students reaching for the stars. Students may not know that their everyday interests in weather, food, animals, or makeup can transition to cool science careers. Plus, find writing prompts to get your class thinking about a career in science.
Share these surprising careers with your students to show them how their passions can be combined with science to create a career they'll love.
What are some science careers students should know about?
1. Pyrotechnic Engineer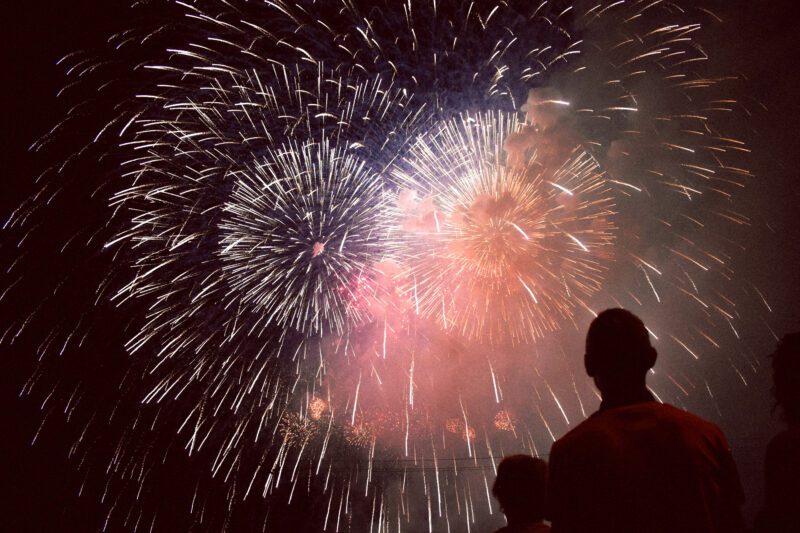 Do you love fireworks displays? How does testing explosives and designing fireworks sound? Pyrotechnic engineers work with chemicals to design awesome firework shows. If you're interested in chemistry, this career relies on chemical reactions and compounds to make those awesome explosions in the sky. You could see your own fireworks designs at concerts, fairs, sports games, or even on TV! Learn more about the science behind fireworks here.
Learn more about pyrotechnic engineers.
2. Forensic Chemist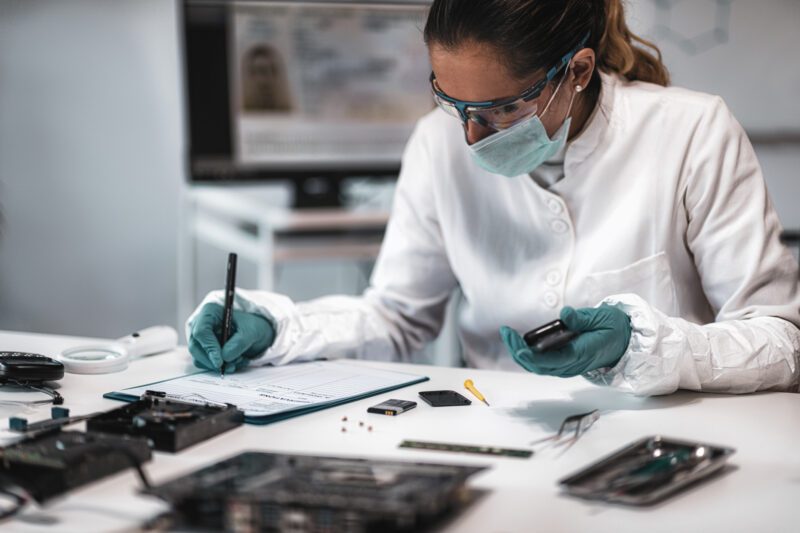 Are crime shows or podcasts your favorite way to spend downtime? Forensic chemists play a huge role in crime investigation behind the scenes. They run tests on evidence such as drugs, gases, or blood samples to help in the investigation process. You could even be called upon in court to discuss your findings. If you're a fan of crime investigations and have a passion for science, this could be the perfect crossroad! Teachers, try this free DNA and fingerprinting activity to get your students investigating.
Learn more about forensic chemists.
3. Storm Chaser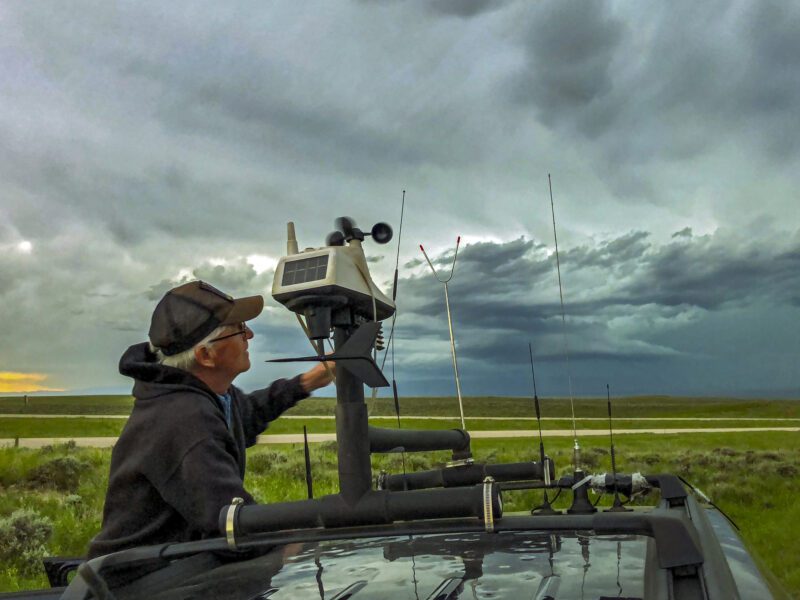 Do big thunderstorms or tornado warnings excite you? These weather enthusiasts collect data on storms by following their path. As a storm chaser, you can take awesome storm photos and videos, collect data on weather patterns, and help determine the best ways to keep people safe from dangerous weather. They're sometimes accompanied by news crews or people wanting storm tours. This is easily one of the most risky and thrilling science careers! Learn more about the physics of a vortex with this tornado warning activity.
Learn more about storm chasers.
4. Volcanologists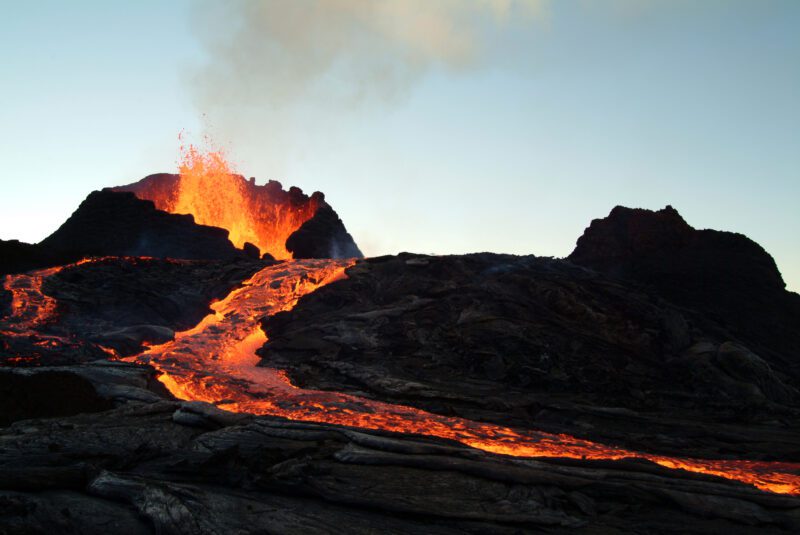 Study giant volcano eruptions, collect lava samples, take awesome photographs, and present important findings. The work of volcanologists allows us to predict when a volcano might erupt by studying both active and inactive volcanos. Did you know there are about 200 volcanos in the world? Try a volcano kit with your students for some eruption fun!
Learn more about volcanologists.
5. Wildlife Biologist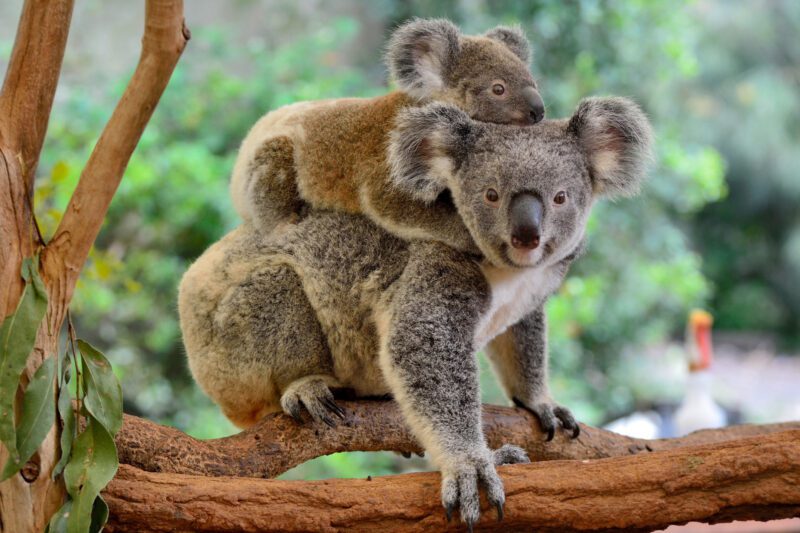 Are you an animal lover? Wildlife biologists study the effects humans have on our environment and the animals that live there. This work is so important as we recognize climate change and the impacts of humans on animal habitats. They often spend time outdoors studying different wildlife species and their behaviors.
Learn more about wildlife biologists.
6. Cosmetic Chemist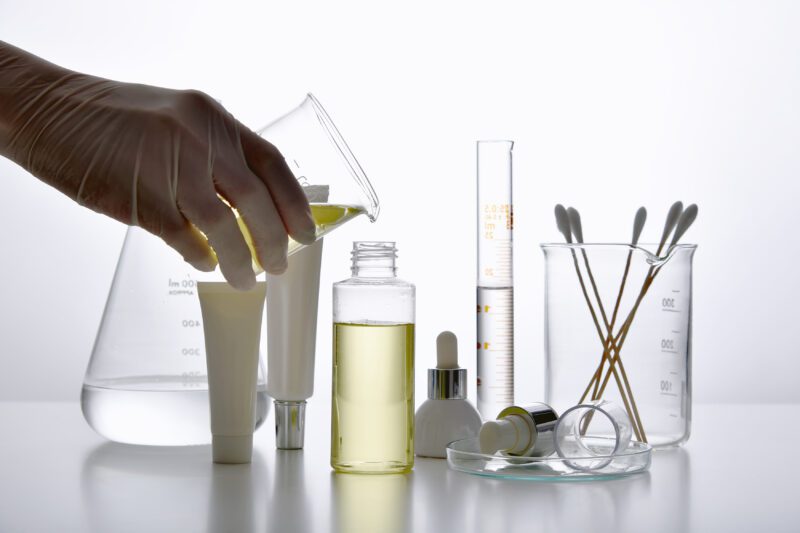 Looking to influence the next big makeup launch? Cosmetic chemists work directly with makeup products to test and develop items before they hit the shelves. They work with products ranging from face powders to perfumes and hair color. These chemists ensure the safety of these products and also work to determine their expiration date.
Learn more about cosmetic chemists.
7. Acoustical Engineer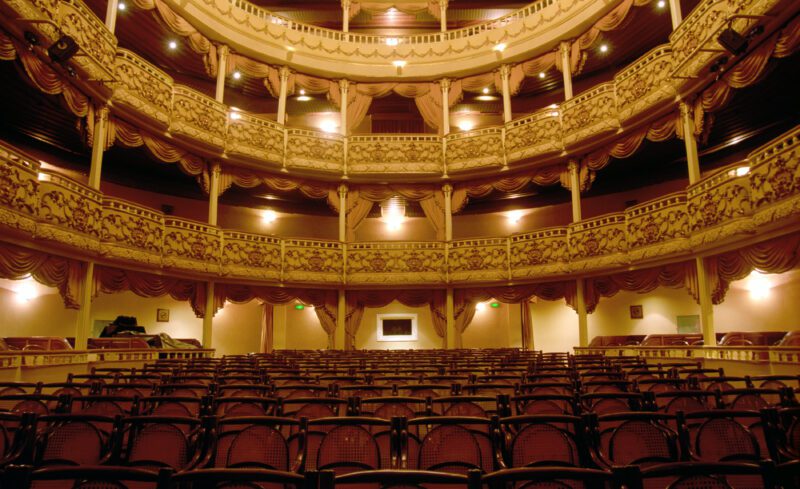 Add music to science and engineering, and you'll get an acoustical engineer career! They develop technologies and solutions for sounds or vibrations. In this career, you might work to control noise levels in a busy train station or try to amplify and perfect sound in a musical theater. Acoustical engineers create structural designs that can act as noise barriers or implement materials that absorb sound.
Learn more about acoustical engineers.
8. Scientific Research Diver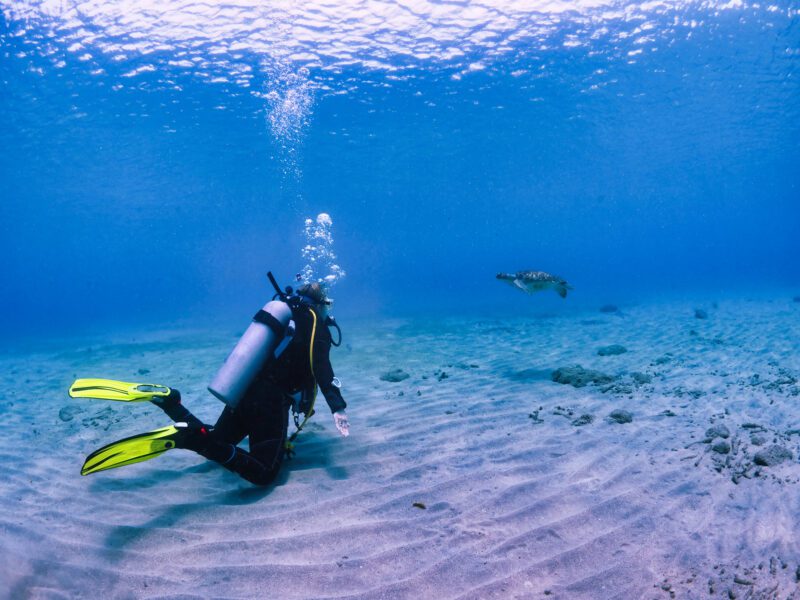 Your office is the water as a scientific research diver. In this career, you collect underwater data through scuba diving to be used in scientific research practice. This career offers help in many areas of science such as marine biology, ecology, archaeology, and more.
Learn more about scientific research divers.
9. Food Chemist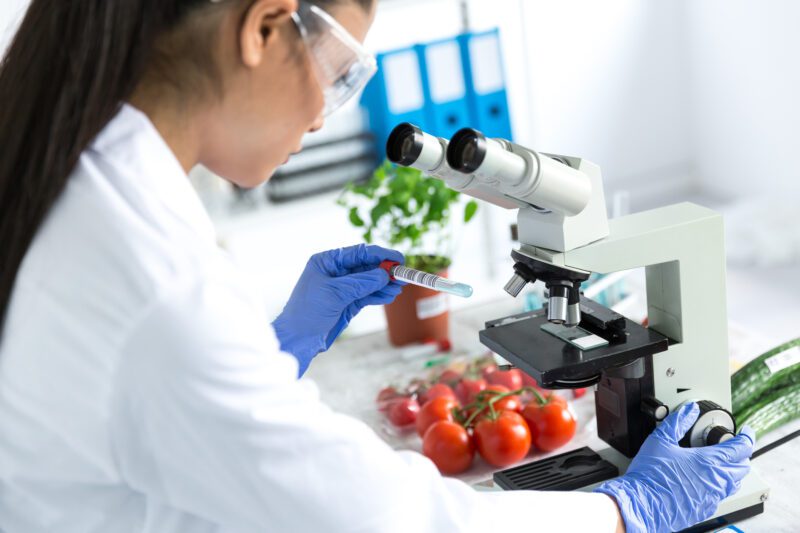 Who doesn't love food? Study food processing, storage, creation, and distribution as a food chemist! You can determine the health benefits of food items by testing vitamin, fat, sugar, and protein levels. Food chemists also test safety and production standards to make sure items that hit grocery shelves are ready for consumption. Maybe you'll even get to try some of the food samples you test! Try it out by testing the safety of food with this lab activity.
Learn more about food chemists.
10. Artificial Intelligence Engineer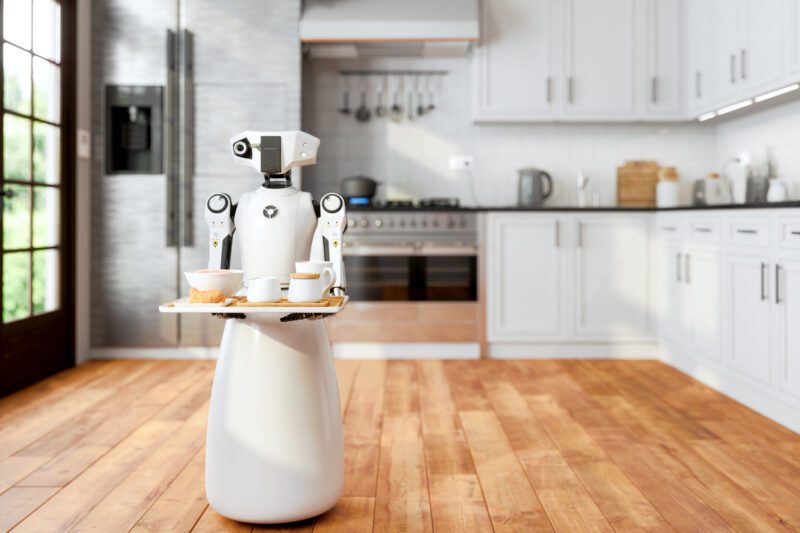 Want to explore and create the world of AI? Artificial intelligence engineers use machine learning to create solutions for everyday life and the future ahead. Through programmed algorithms, statistical analysis, and model creation, machines can function like a human brain. You could be a part of the next AI revolution!
Learn more about artificial intelligence engineers.
11. Mine Geologist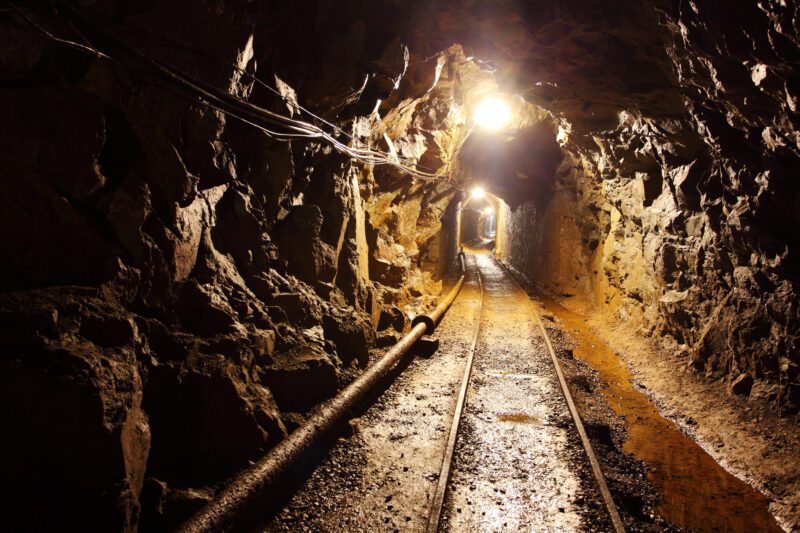 Do you want to work in an actual gold mine? Mine geologists make recommendations on mining procedures and find profitable and abundant mining areas. Plus, making sure the mining operations are safe, efficient, and environmentally friendly is important for all. This career could even include time periods of relocation or travel by visiting mining sites in cool areas of the world!
Learn more about mine geologists.
12. Genetic Counselor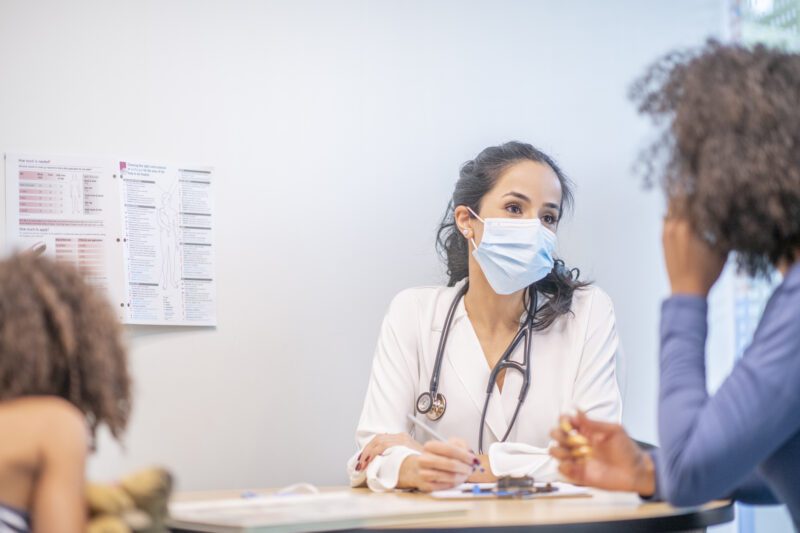 If studying genes and DNA are of interest to you, you should consider consulting with patients on how genetics impact their lives. Help individuals figure out how their genes might determine how they manage their health, care for children, or plan for the future. This type of counseling is important to determine risk of disease and inform future medical decisions. You can help people feel more secure in their future by providing important genetic counseling information.
Learn more about genetic counselors.
13. Paleontologist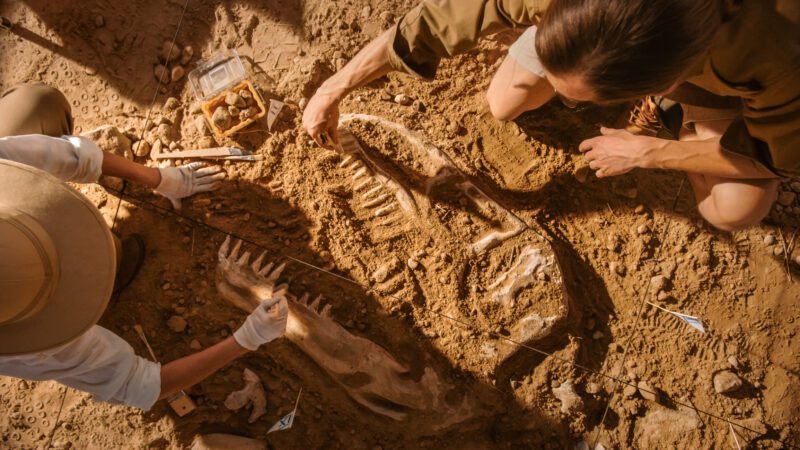 Fossils uncover so much information about the history of our world. As a paleontologist, you could contribute to important historical discoveries of plants, animals, or even bacteria fossils. Piece together history by investigating the relationships between fossilized animals and their current ancestors. You'll get to see amazing discoveries that very few others are exposed to in science careers. Even find dinosaur bones that could end up in a museum! Teachers, try these awesome ways to use fossils in your classroom.
Learn more about paleontologists.
14. Medical Illustrator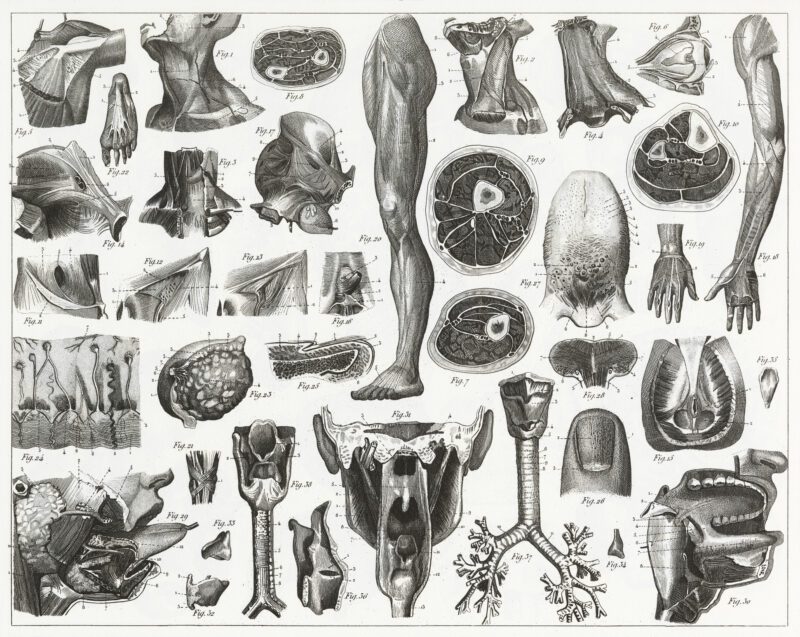 Combine a passion for drawing and science with a career in medical illustration. Create drawings for textbooks, doctor publications, online learning programs, or television. You can even specialize in health gaming design or virtual reality. This specific career could be the perfect match for those interested in both art and science.
Learn more about medical illustrators.
15. Theme Park Engineer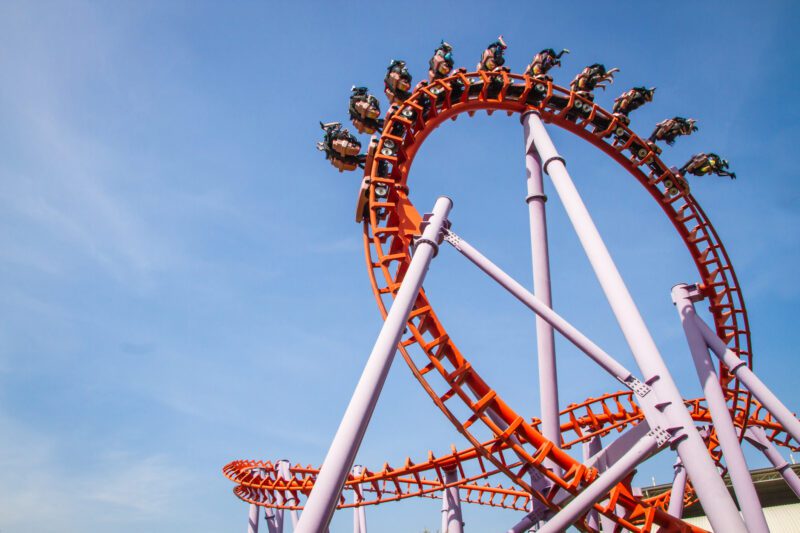 Are you a thrill seeker? You could create the next big theme park roller coaster design! Theme park engineers brainstorm exciting new ideas for attractions and run mathematical calculations to design programs while ensuring safety. Add to the thrill of the coaster with loops, cool scenery, big drops, and fun colors. Wouldn't it be awesome to ride a roller coaster you designed yourself?
Learn more about theme park engineers.
BONUS: Writing prompts to get your students thinking about science careers
Have your students try out these writing prompts to get them thinking about a science career they might enjoy.
What is your favorite thing you've learned in any science class and why?
If you had to choose a career in science, what would it be and why?
List as many science careers as you can think of.
What is something created by science that you use in your everyday life? What was the career of the person who created it?
What's something you learned in science that applies to your life?
News
Some people were born to be leaders, and our lives are better for it. Where would we be without…