484 total views
You know when something inspiring stops you in your scroll? Suddenly you're learning how to plant sunflowers in your urban garden, finding out how you can fight global warming at the beach, or discovering a new small business you love. Social media is filled with chances to learn, grow, and be inspired. But it's also a place our students can feel judged, bullied, and poorly represented. The #DeviousLicks challenge is stopping everyone in their scroll, and it's not to admire some unexpected beauty.
Let's face it, everyone is exhausted by this pandemic. We didn't expect to still be here now, with fraught masking debates, students in and out of quarantine, and life not at all back to normal. It's hard on our kids, and #DeviousLicks sprang right out of the pain and piled even more of it onto our schools.
So what can we do besides wring our hands? A lot, really. Let's talk with our students about what's happening. Let's flood social media with positive movements and change the narrative. We could all use some hopeful news, and our students are just the ones to create it.
Start with a conversation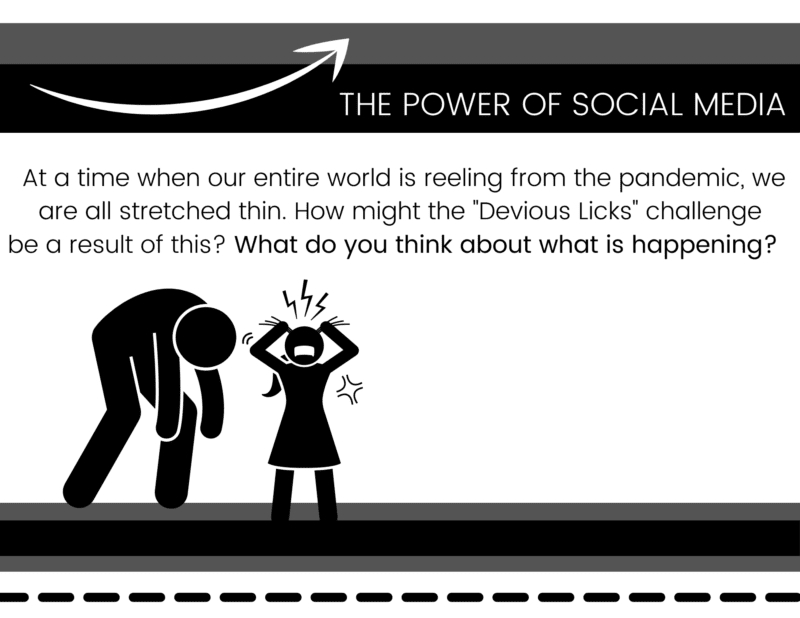 The #DeviousLicks challenge to vandalize school property is frustrating and infuriating, for our kids as well as our educators. Pausing for a moment to talk about it and where it might be coming from can help us all to process it. Take a few minutes to let kids talk in partners or small groups, and then ask them to write about how it's impacting them and what they think of it.
Next, it's time to channel the feelings they're writing about into a more positive place.
Empower students to change the narrative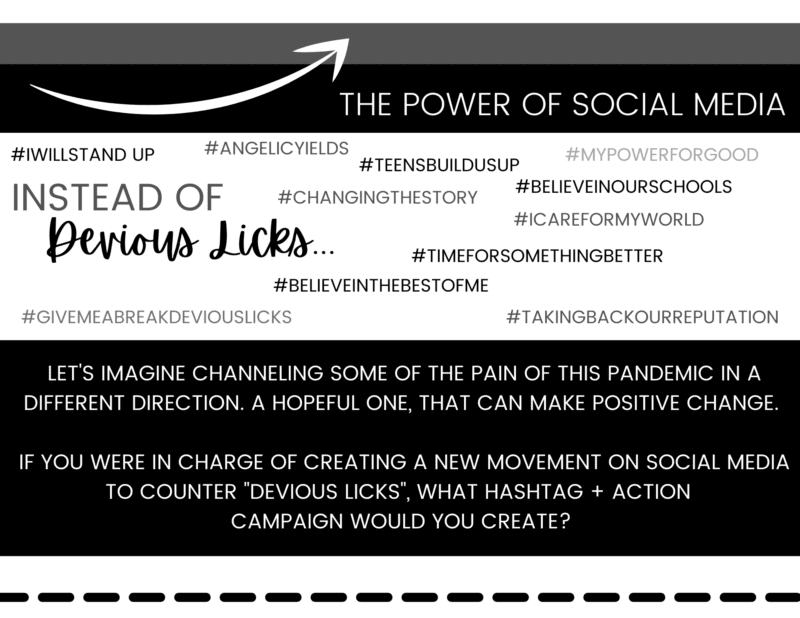 Once your students have had a chance to process what's happening in conversation and on paper, they're ready to think about how to change this negative narrative and use their voice and social media abilities to help their school and neighborhoods instead.
Let them talk or write about what kind of campaign they would start in response to #DeviousLicks and how they would hashtag it. The hashtag question will likely open the floodgates, so expect some passionate conversation. Invite students to plan out their campaign and hashtag.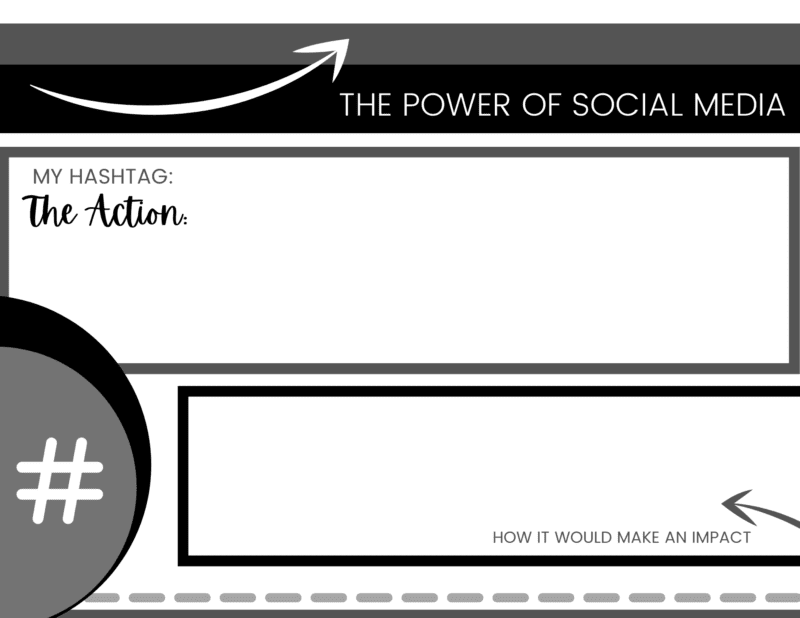 Make it real
Once your students have planned a campaign and hashtag, let them share their ideas with each other. If you can spare the time, invite your students to choose their favorite to launch in your community. Spend some time creating social media images, posters, or even a press kit with your students to help get the word out. Show them what it means to take control of their own narrative.
You could easily turn this into a longer project-based learning unit, developing a multitude of real-world speaking and writing skills as your students write to school leaders, create digital and print materials to spread the word about their campaign, create social media feeds, and reach out to media outlets.
Take a crash course in the online design tool, Canva (grab a free educator account), with your students, and they will soon be designing media kits, Instagram posts, and TikTok videos that will start stopping people in their scroll for all the right reasons.
Ready? Fabulous! Click here to make a copy of the curriculum set shown here, and you'll be ready to roll. And if you take the project to the next level, I'd love to help your students change the narrative by featuring their work on my website. DM me your stories and photos to @nowsparkcreativity.
News
Recycling in your classroom can easily be made a daily activity. Try implementing one or more of these recycling…