626 total views
A successful year in first grade starts with an amazing collection of first grade books to share with students. Sure, you have your old standbys, but updating your shelves with the best new titles always feels good. Here are 60 of our favorite recent first grade books to check out.
(Just a heads up, WeAreTeachers may collect a share of sales from the links on this page. We only recommend items our team loves!)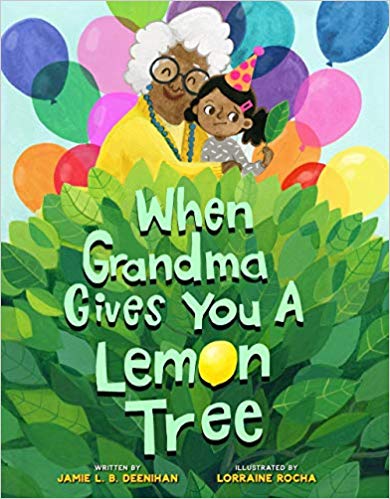 When Grandma Gives You a Lemon Tree's riff on "When life gives you lemons …" has a child-like perspective on everything: cheerful, lively illustrations, and themes galore to discuss with first graders. Just like Grandma's lemon tree, it's a gift that keeps on giving.
When Grandpa Gives You a Toolbox features a child who wishes for a dollhouse but receives a toolbox. (After the initial disappointment, it actually turns out to be perfect for building a dream doll castle.) Though it's not the focus of the story, this title gives classrooms the chance to gently discuss avoiding gender assumptions and practice using non-binary pronouns when talking about a book character.
Add both witty titles to your mentor texts for how-to writing, too!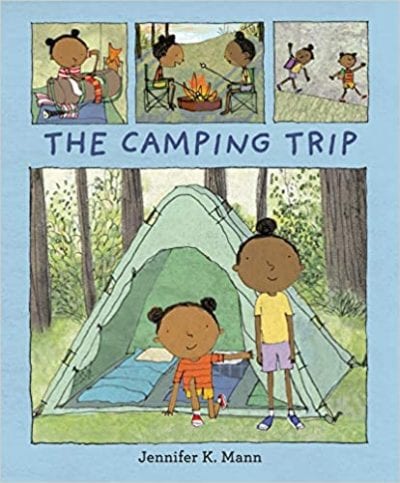 Add this first-time camping story to your collection of books portraying kids of color having joyful, everyday experiences. Or use it to launch a discussion of themes like overcoming fears and having new experiences. It also makes for an awesome personal-narrative writing mentor text with ALL the mini-lesson inspiration, from labels to detailed event sequences, sensory details to speech bubbles, and even characters' emotions.
Learn about the historic tradition of female divers in South Korea, the haenyeo, through this narrative account of a young girl's first experiences diving with her grandmother. We love how this book encourages kids to ask questions and make inferences—it's truly captivating!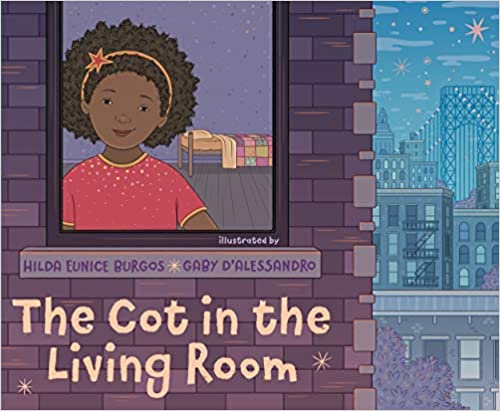 This lovely personal narrative affirms the experiences of kids whose parents work the night shift, and adds to discussions about homes, family life, friendship, and being part of a community. Mami keeps a cot in the living room for neighborhood kids who need a place to spend the night when their parents are working, and her daughter always wishes for a turn to use it. When she finally gets a chance to try it, she learns some unexpected lessons about empathy.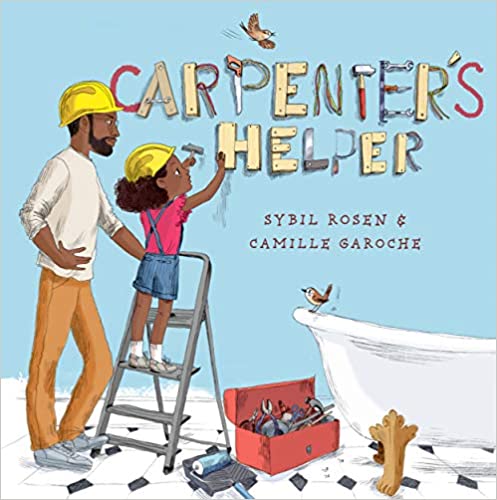 Papi and Renata are busy renovating the bathroom together when a wren flies in the window and makes a nest. This stalls the project, but it creates an unforgettable chance to watch nature at work. Add this one to your first grade books to encourage thoughtful discussions about helping, respect for nature, problem-solving, and more.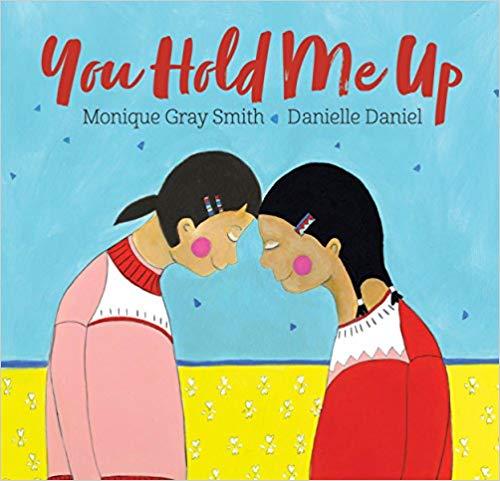 Encourage connection and empathy with this brief but meaningful text. We love that the illustrations feature indigenous people in the present day.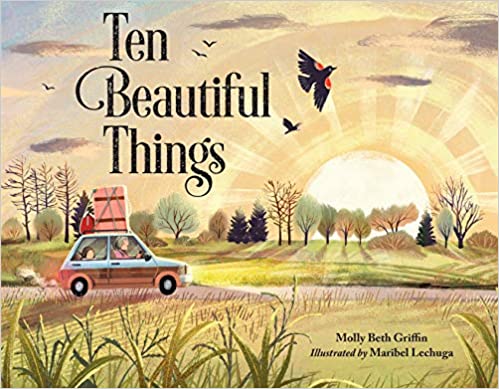 Lily must make a long drive across her state to move in with her Gram. When Gram suggests they pass the time by looking for 10 beautiful things, Lily's sure there won't be any. She learns that beauty can penetrate even deep sadness. This is one of the most tender first grade books (or any grade book) we've read recently.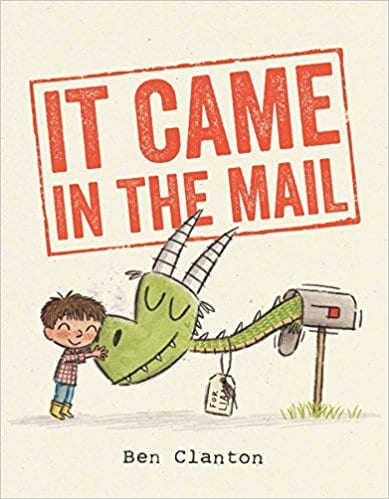 Another clever story about mail reminds us to be careful what we wish for. Delightful word choice (e.g., diddley-squat and squibble wibble whoop) make this a fun one to read aloud over and over.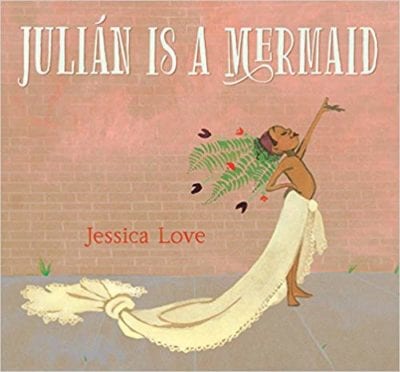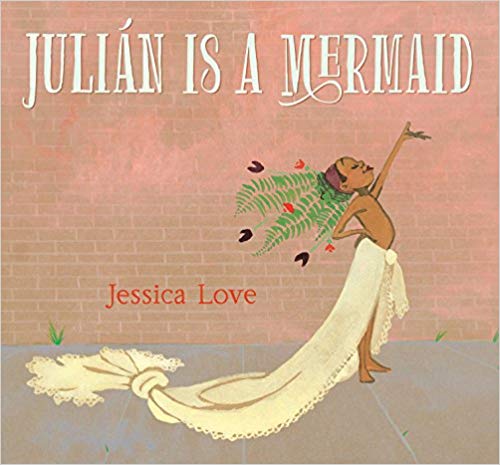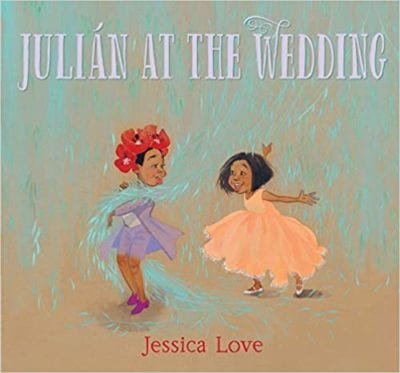 When Julián sees a group of women dressed as mermaids on the subway in Julián and the Mermaid, he's transfixed. He wonders if Abuela will be angry when he dresses up as a mermaid, but her response is perfect. Not only is this book stunning, it also opens up important discussions about acceptance.
Prepare to fall in love with Julián all over again in Julián at the Wedding. The text proclaims a wedding "a party for love." The resplendent illustrations convey not only love between the brides, but love for yourself and your choices, too.
12. Bird Boy by Matthew Burgess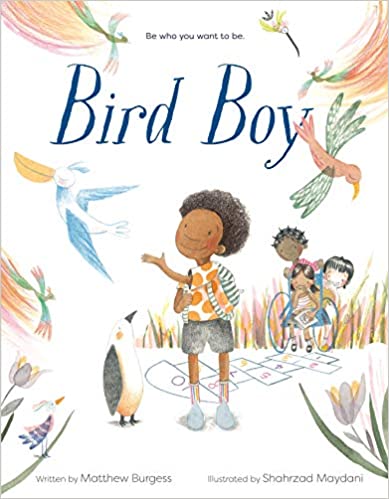 Connecting with others at school doesn't come easily to Nico—but he loves to sit quietly and watch nature, especially birds. When classmates dub him "Bird Boy," it feels like teasing, but it turns out Nico was just meant to make friends in his own time. Add this to your first grade books about friendship and identity; we also like the representation of wheelchair use in the illustrations.
13. Truman by Jean Reidy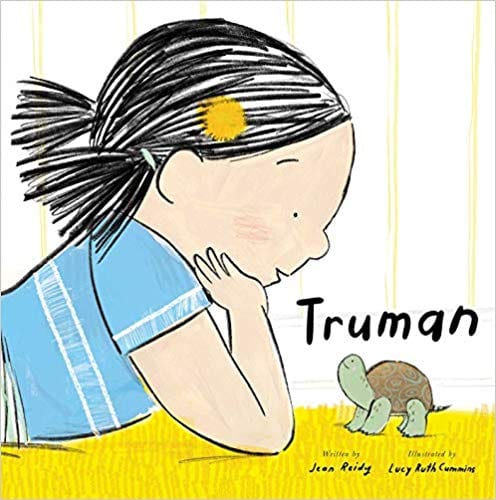 When a tortoise's beloved owner unexpectedly disappears on the bus, he's determined to see her again. For back-to-school or any time of year, big themes of devotion, perseverance, bravery, and friendship come perfectly packaged for first graders' consideration in this sweet story.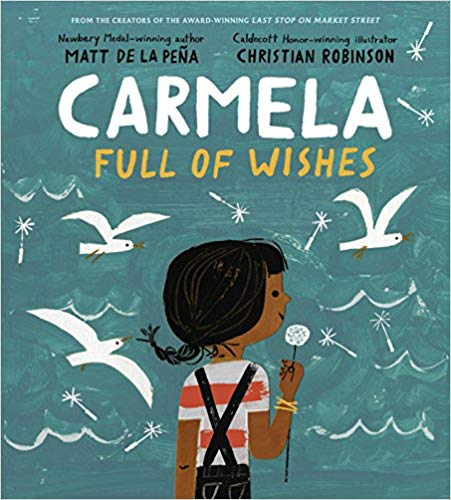 It's Carmela's birthday, and she's finally old enough to go out alone with her brother. The thrill of independence sharpens her observations of her neighborhood. This book will definitely resonate with students.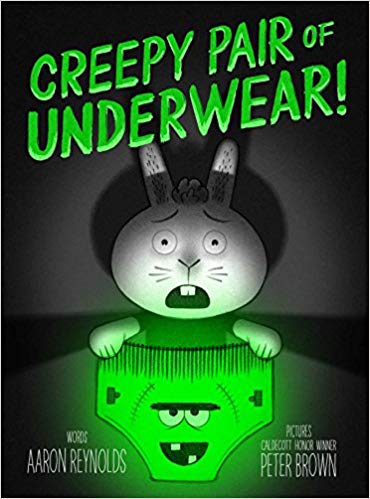 What do you do when you beg your mom to buy glow-in-the-dark underwear and they turn out to be super scary? This follow-up to the crowd-pleasing Creepy Carrots! is hysterical and good for discussions about expectations, growing up, and managing fears.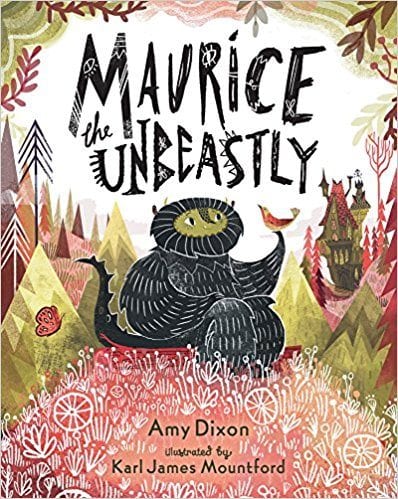 Kale-eating, a cappella–singing Maurice encourages readers to be themselves in this creative and appealing celebration of individuality.
First graders are old pros at the whole school thing, making them perfect candidates for appreciating Chris Van Dusen's utopian imaginary upgrade.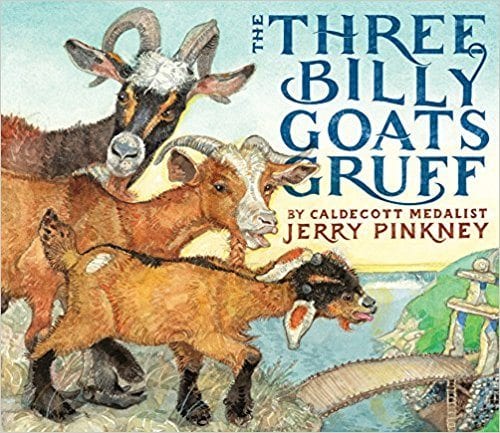 This classic tale is reimagined by a Caldecott medalist. The updated ending conveys an anti-bullying message.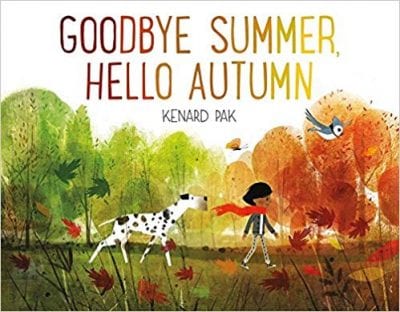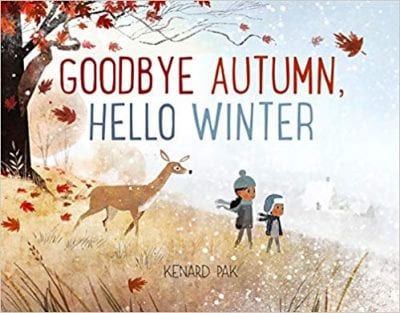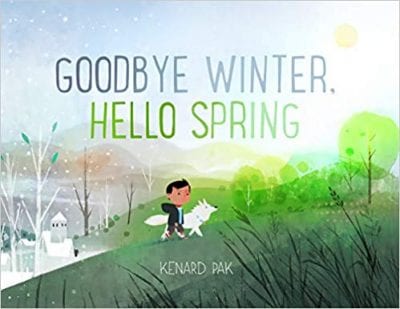 Engaging introductions to class nature-observation walks or to study descriptive writing, this trio of gorgeous titles encourages kids to tune in to the changes each season brings.
22. Big Friends by Linda Sarah and Benji Davies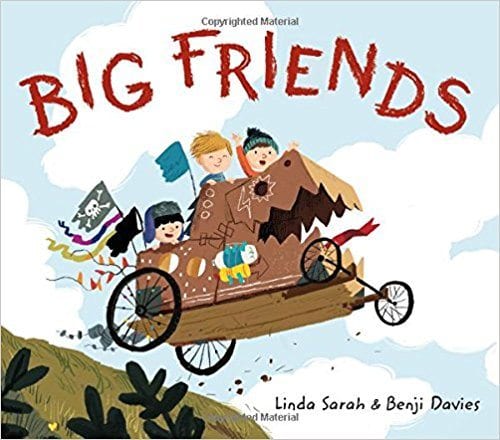 Is it possible to enjoy someone new when you already have a best friend? This book addresses a common first-grade conundrum.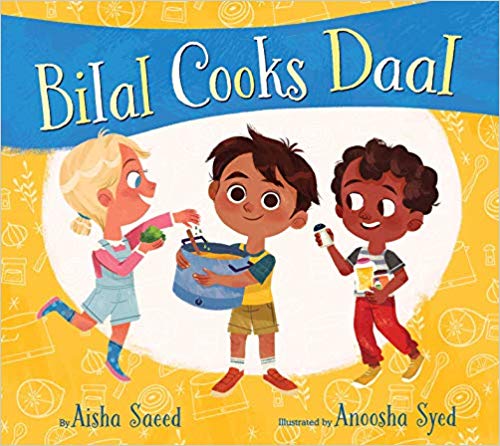 Bilal's buddies don't understand why his dad asks him to come inside to help cook dinner so early in the day—until they learn how to make daal. The day ends with a delicious tasting and new appreciation for this South Asian culinary tradition. This story has all the ingredients for a fun read-aloud and narrative-writing mentor text.
How many conversations have you had with students about the trials and tribulations of playground "clubs"? This title is a perfectly sweet testimony to friendship.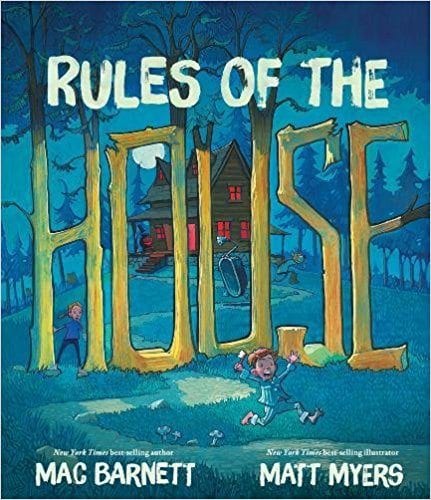 Ian loves rules. (Remind you of any first graders you know?) On a family vacation, both he and his anti-rule sister, Jenny, get a lesson in stepping outside their comfort zones.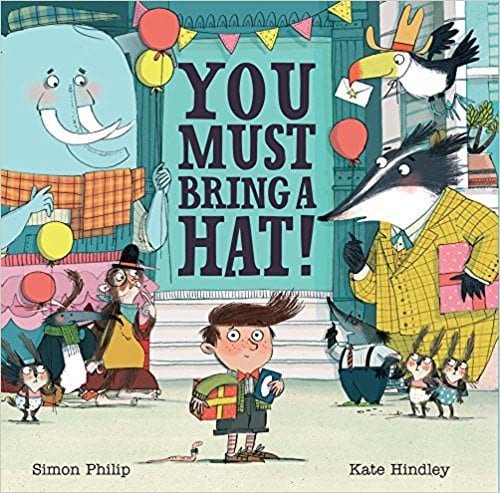 There's a fantastic hat party in progress, but the rules for entry keep getting more complicated. Students will want to revisit the comical illustrations again and again.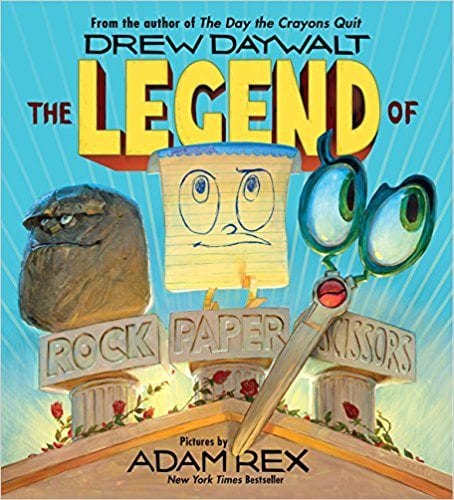 Share the "legend" behind this classic decision-making game with this slapstick title from the author of the bestselling The Day the Crayons Quit.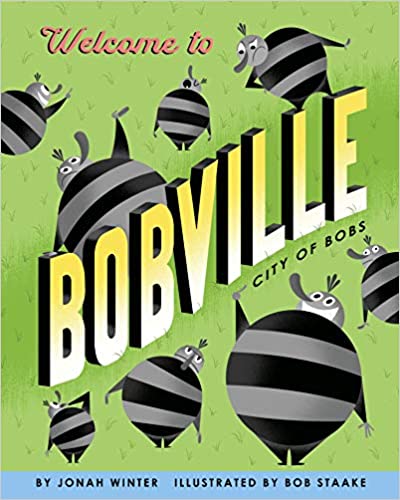 Add this to your first grade books about names. In Bobville, everyone is named Bob. Along with their shared names, they look, think, and act the same way. That is until one Bob decides to challenge the norm and change his name to Bruce! This story manages to be discussion-worthy while also tickling first graders' sense of humor.
Despite a few seasonal references, this title is worth sharing year-round. Sweet, musical, and brave Gustavo is one of our new favorite characters. While extremely timid, he ends up finding a way to share himself with the world. Use this title to spark conversations about shyness and ways to connect with those who are shy.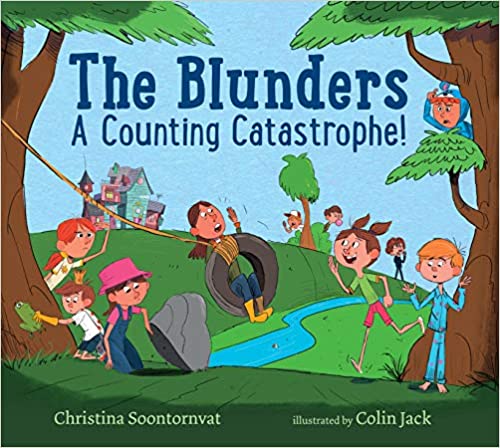 There are supposed to be 10 Blunder siblings, but what will Mom say when they report that one is missing? This story's silly illustrations get first graders thinking about counting strategies and ways to make 10.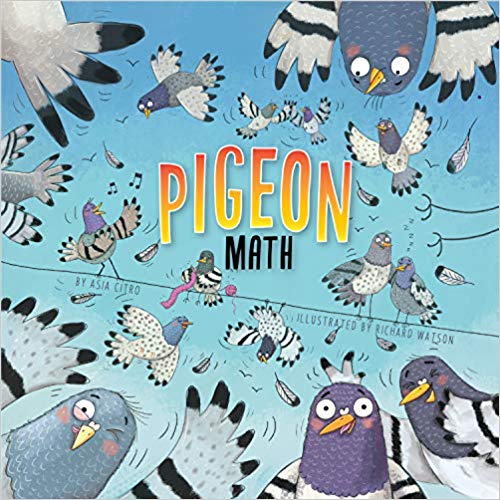 Counting pigeons seems easy, but this group of unpredictable birds keeps coming and going. Share this playful "birds on a wire" scenario when you're teaching about writing addition and subtraction number sentences.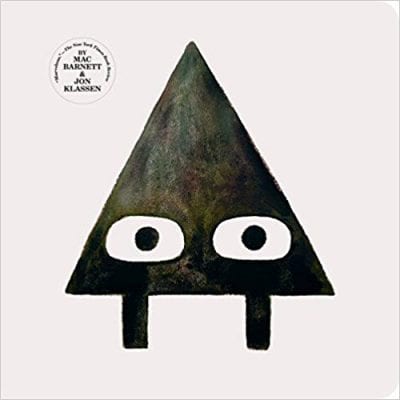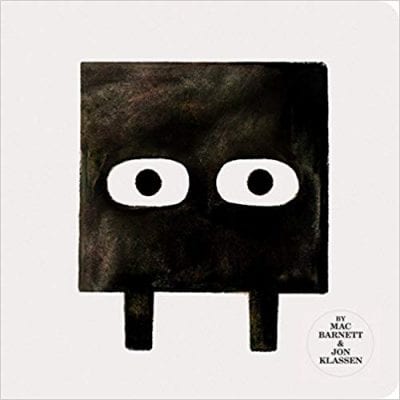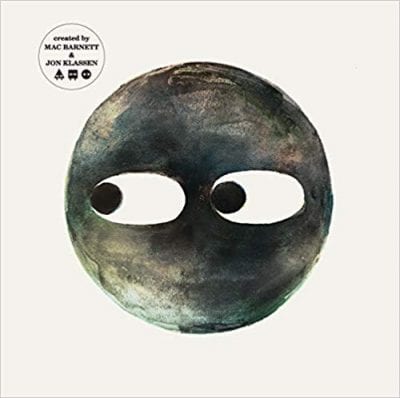 Inject both humor and critical thinking into your 2D geometry unit with this smart trilogy that gets students thinking about shapes' features in new ways.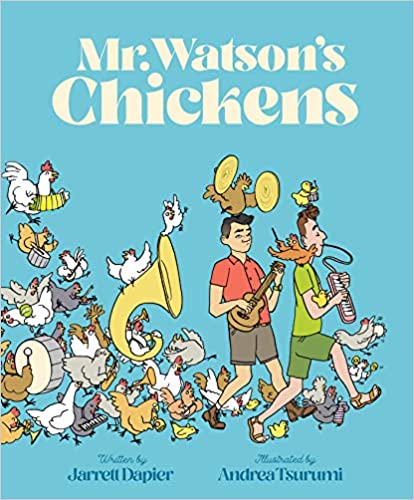 The story follows Mr. Watson as he figures out what to do with the 456 chickens overcrowding the home he shares with his partner, Mr. Nelson. The sneaky birds find a way to escape, but even after he's rounded them all back up, Mr. Nelson isn't sure he's ready to let them go. Filled with fun onomatopoeias and rhythmic writing, it makes for a great read-aloud.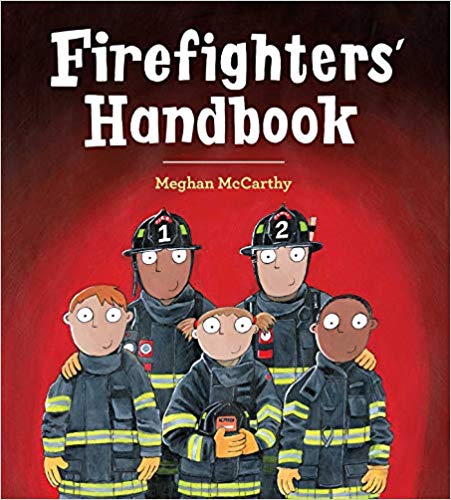 Meghan McCarthy always serves up top-notch informational read-alouds, but this one might be our favorite yet. From training to tools, it covers all things firefighting. Use it to teach students about informational text comprehension strategies and as a mentor text for writing their own.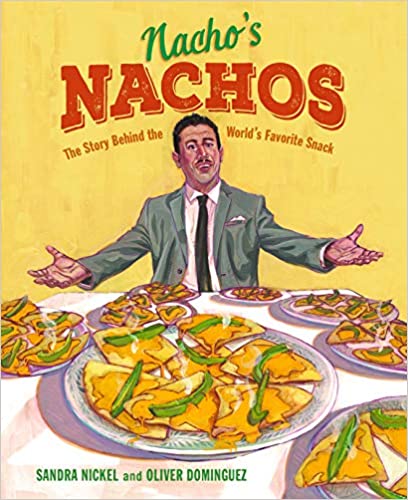 Here's a tasty narrative nonfiction topic! This engaging account of the "invention" of this popular snack (and cafeteria staple) offers a satisfying bite of food history, and may even inspire additional snack research or experimentation of kids' own.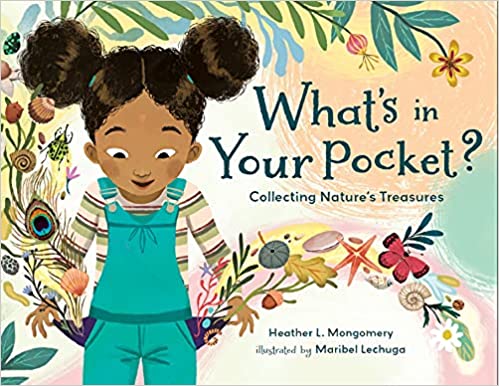 Scientists (especially first grade ones!) are always collecting interesting things they find. This clever book presents famous scientists using anecdotes about how they found nature items as kids. Encourage scientific inquiry and introduce types of scientists with this awesome addition to your first grade books about science!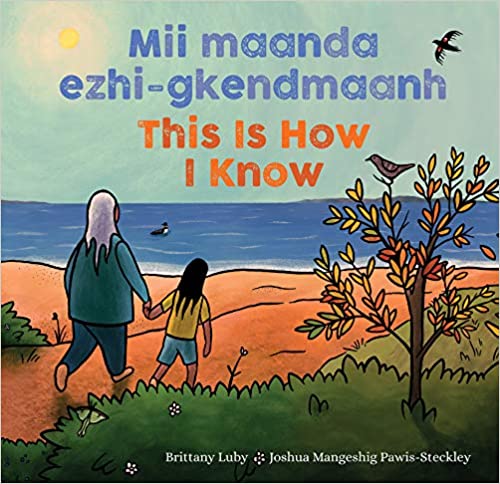 How do you know when summer, or fall, or winter, or spring really arrive? This beautiful bilingual book, written in Anishinaabemowin (the language of the Ojibwe) and English, takes a topic you're likely talking about in first grade anyway—seasonal changes—and adds much-needed representation of indigenous people and language to your collection of first grade books.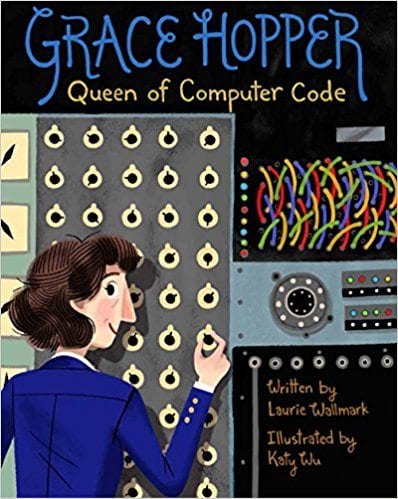 Share this story as an example of persistence and also to help your students appreciate the origin of the tablets, laptops, and desktops they use today.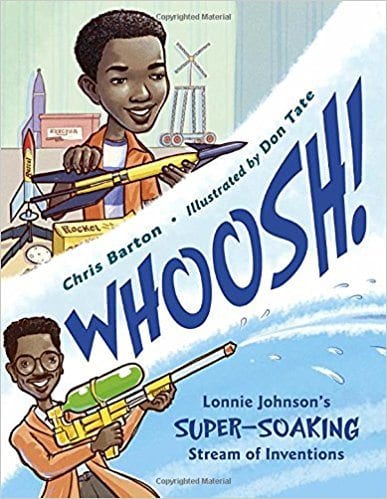 Any kid who likes to tinker with "stuff" will aspire to be just like Lonnie Johnson after hearing this story of the NASA engineer who invented the Super Soaker. This is a great STEM title for your collection.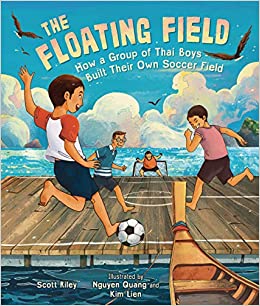 When first graders see a problem, they want to fix it—which makes this true story about a determined crew of soccer-loving friends extra fascinating. Prasit Hemmin and his buddies live on a small Thai island, meaning they only have room to play soccer occasionally at low tide on a sandbar. So, they decide to build themselves a floating soccer field! Add this to your first grade books about perseverance.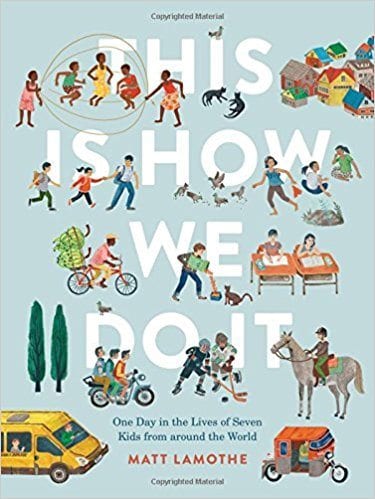 Every elementary classroom needs a copy of this book, which sends a powerful message about the things that connect kids across the globe.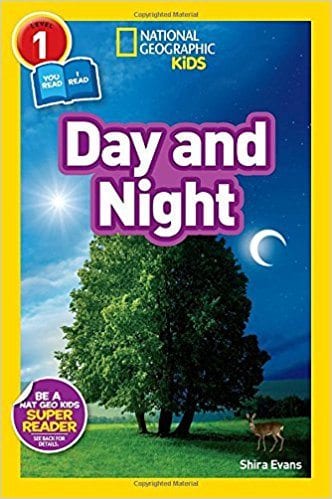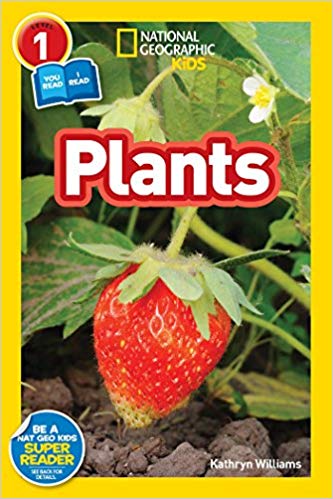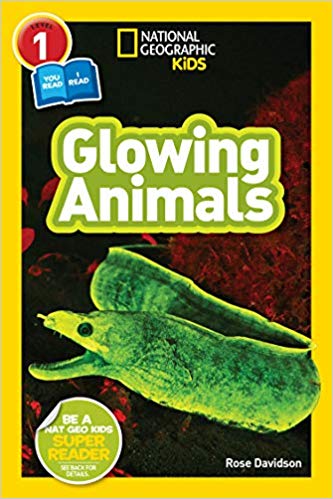 National Geographic readers are a classroom staple. The co-reader series has easier I Read sections paired with more complex You Read portions, perfect for shared reading or multiage book buddies.
45. Seedlings series by various authors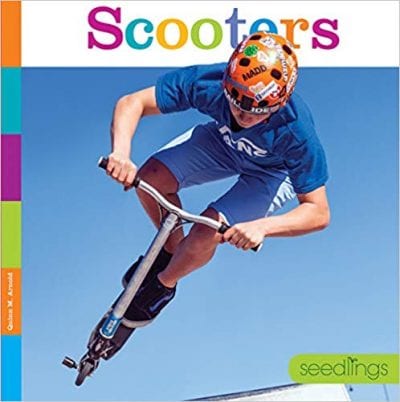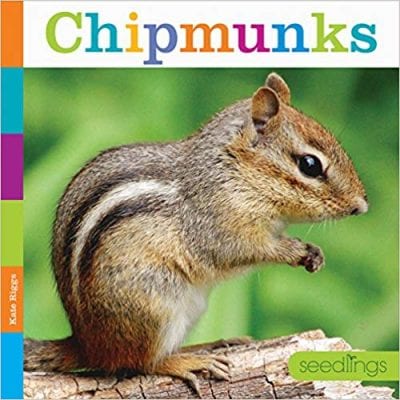 Engaging topics, great photos, clear informational text features? Check, check, check. If you need to beef up your collection of informational books your firsties can tackle independently, you'll want to click through the many (many!) options in this series.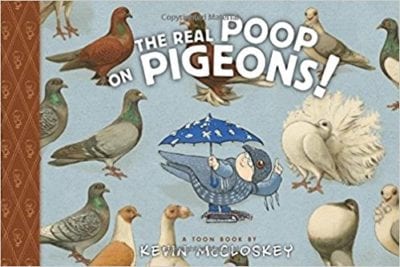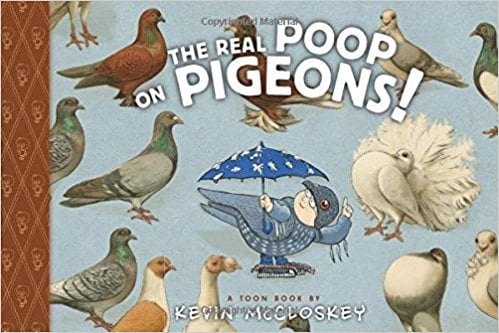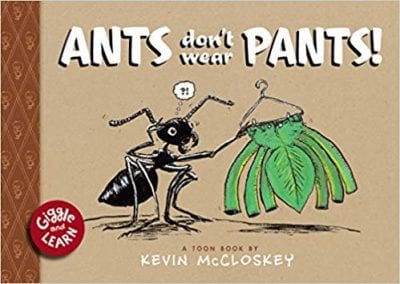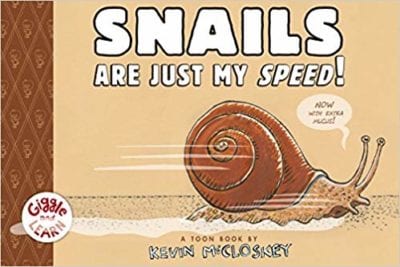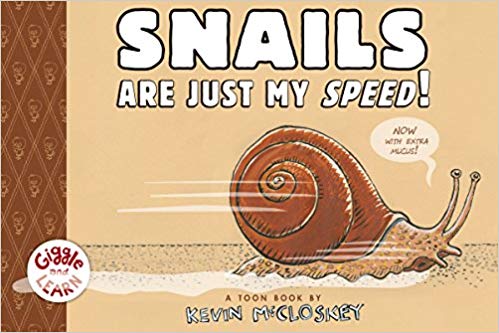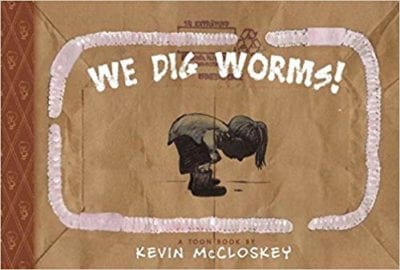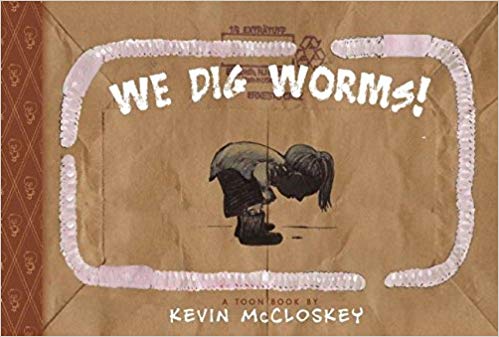 The Giggle and Learn series takes on high-interest topics in their readable, comic-style nonfiction texts. Explore the whole series.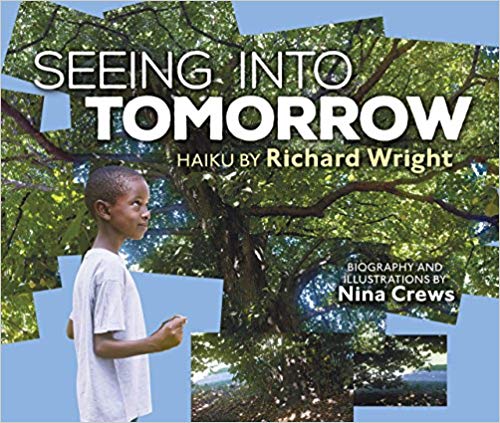 This collection of haiku highlights common childhood experiences of children, like noticing shadows, playing outside, and watching trains. The unique photo collage artwork is a much-needed, everyday portrayal of African American boys.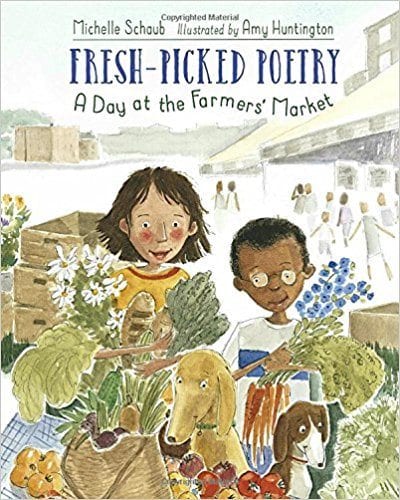 This collection has a shopping list's worth of creative rhymes, fun illustrations, and great vocabulary, all while celebrating healthy, local food.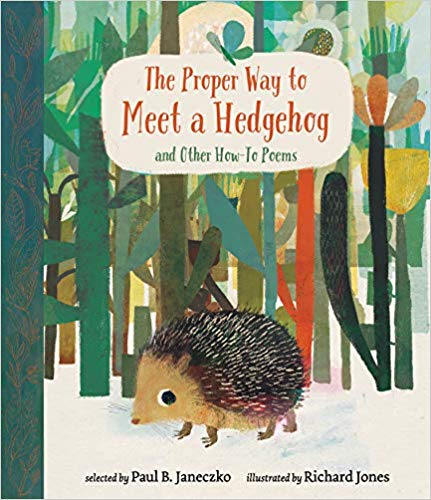 Whether you want to add an unconventional mentor text to your how-to writing unit or just love to share creative and cheerful poetry with your students, this anthology has plenty of options.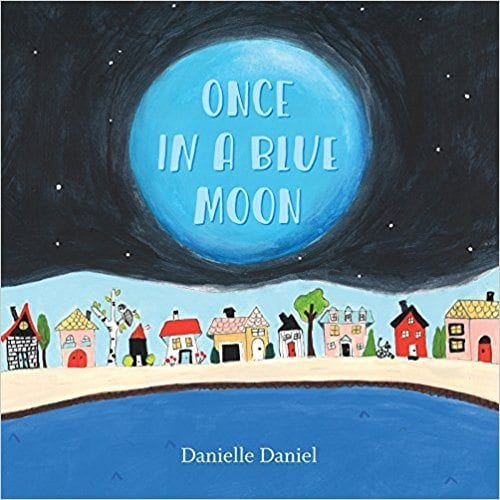 Short but powerful poems capture special experiences in nature. Motivate your students to look for their own once-in-a-blue-moon moments.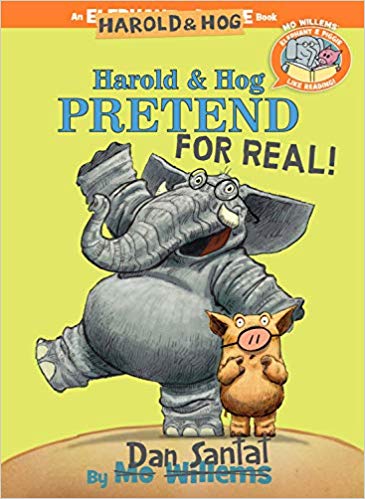 Feed your class's love of Elephant and Piggie with this smart spin-off. Harold and Hog decide to pretend to be the classic best-friend duo—until their personality traits don't quite match the roles. It's funny, of course, but there are also themes of identity, friendship, and acceptance to discuss.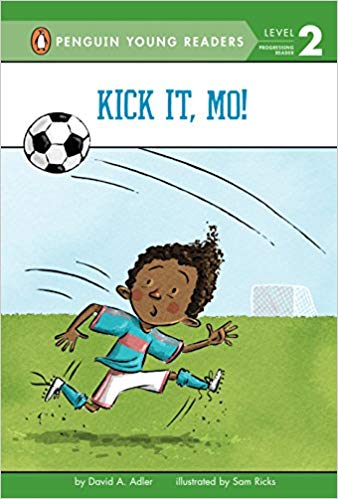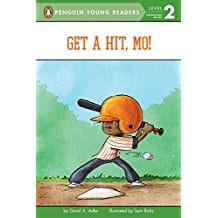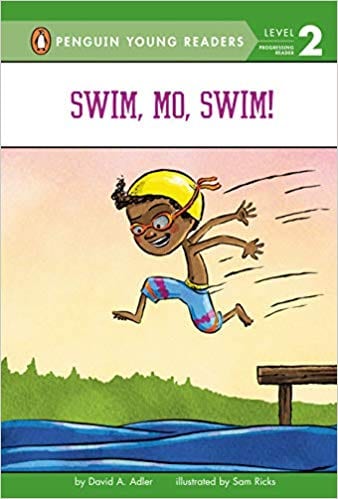 What Mo lacks in size and athleticism he makes up for in determination and love of the game. Young sports enthusiasts will be eager to read the play-by-play accounts of his experiences in every sports season.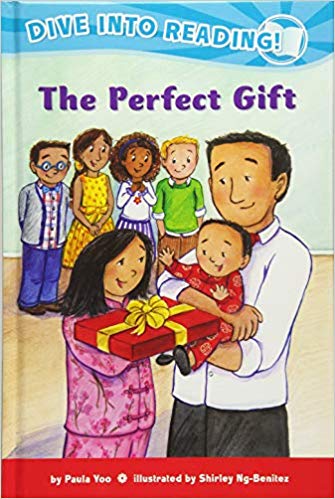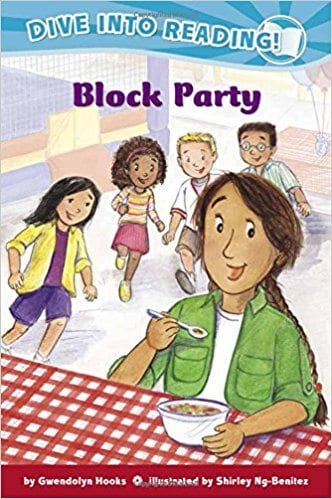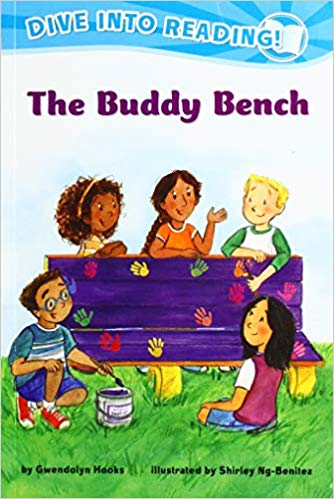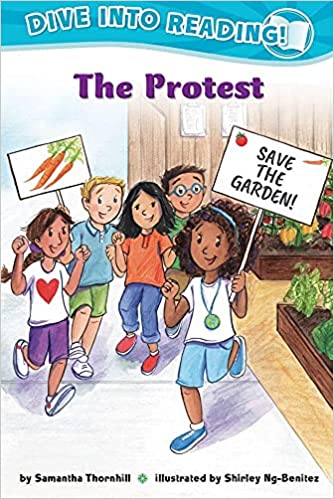 With their diverse cast and portrayals of varied childhood experiences, the Confetti Kids allow students to see themselves in books.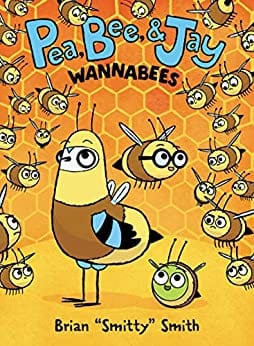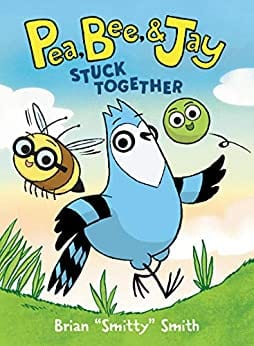 This series had us at its clever title. Kids love the wacky combination of characters in these pun-filled emergent-reader graphic stories.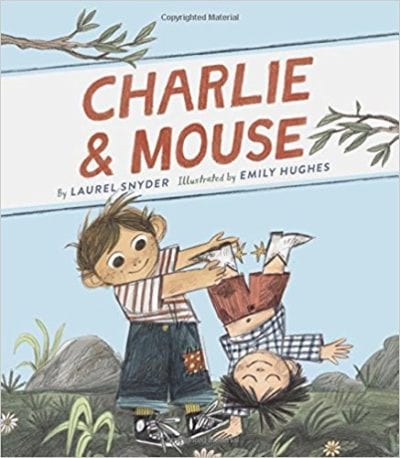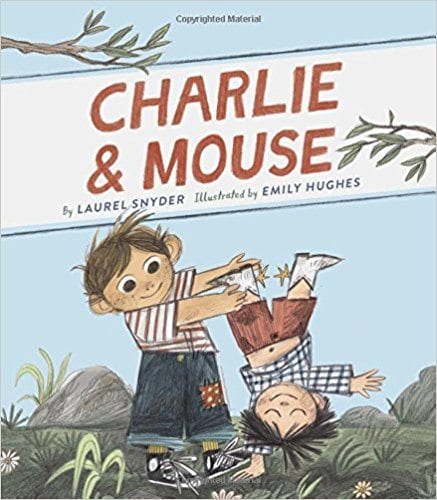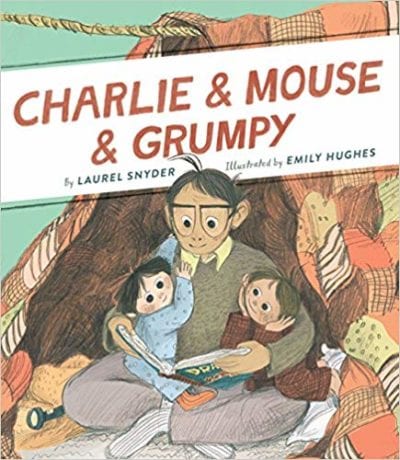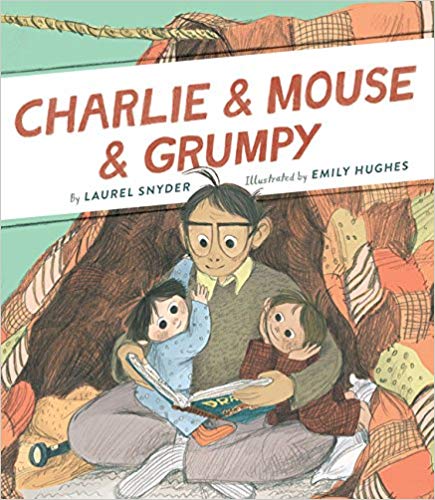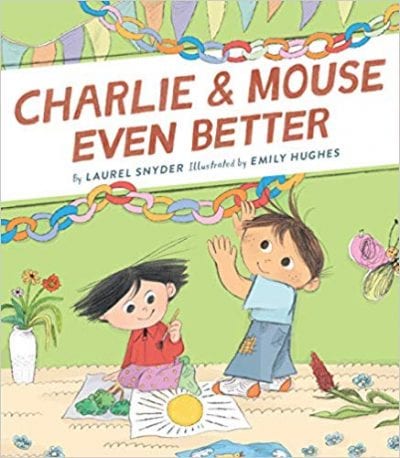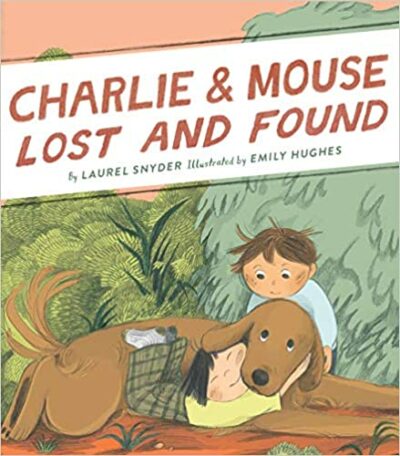 Books about sibling conflicts make for great discussion, but these vignettes about two brothers who love to be together are so refreshingly sweet.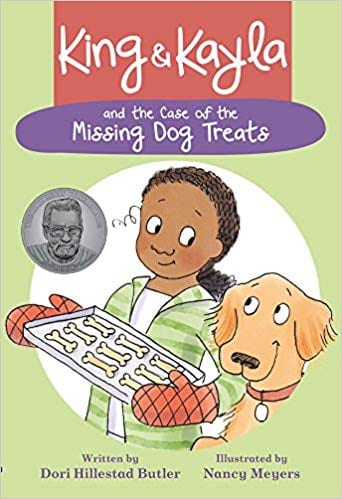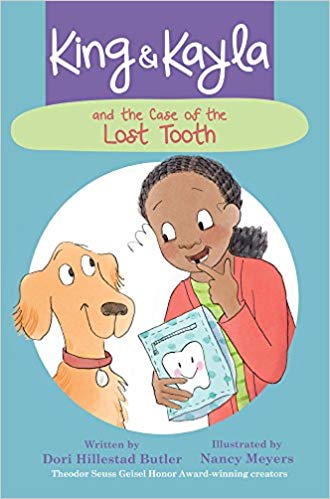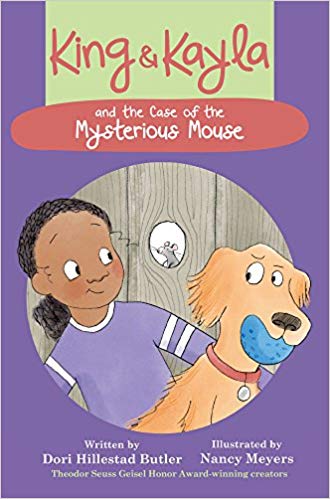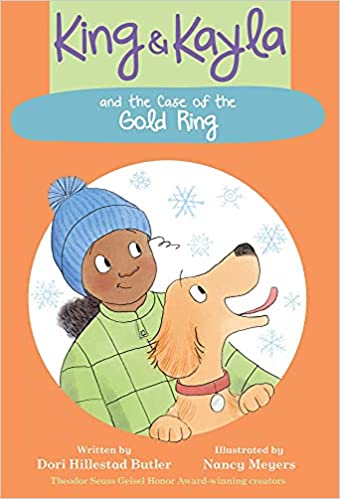 These gentle but engaging mysteries, told from King's lovable and funny canine perspective, are perfect for readers not quite ready for chapter books.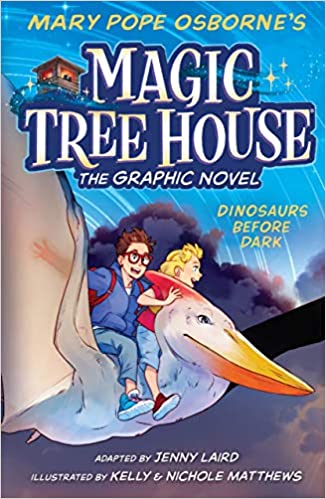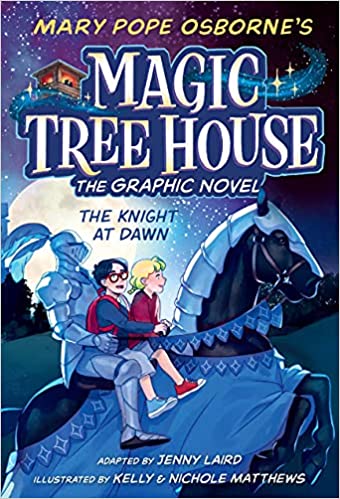 Striving toward being able to read Magic Tree House books is a rite of passage for so many kiddos. These new graphic novel adaptations introduce all the treasured details from the original books with amazing fresh artwork and new energy. You'll definitely want to add these to your first grade books for advanced readers or to read them aloud as part of introducing this iconic series.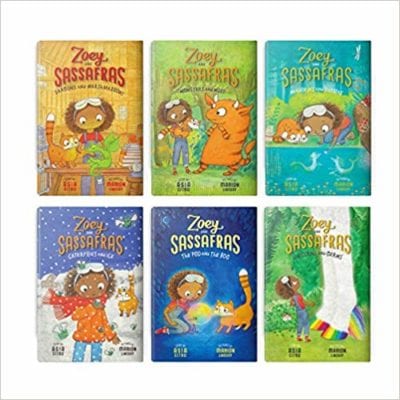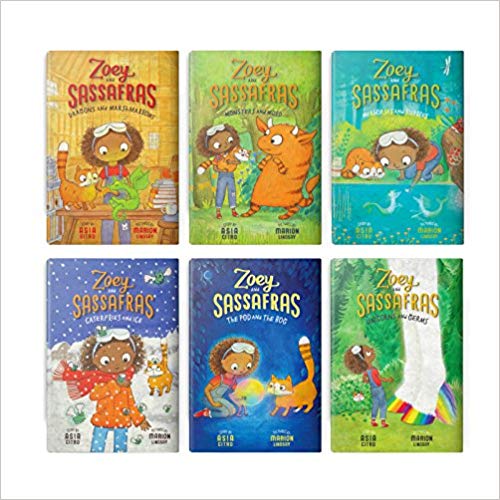 With sick magical animals in need of help and an inspiring, relatable girl-scientist hero, this is a series to collect for your classroom.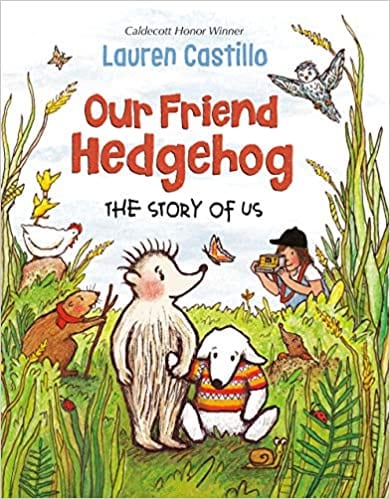 When Hedgehog loses his cherished stuffed dog Mutty in a storm, he's beside himself, but a series of meetings with other forest residents brings hope, resilience, and new friendship. This gorgeous illustrated chapter book makes for a sweet classroom read-aloud to pair with conversations about what it means to be a friend. It's also an age-appropriate choice for advanced first grade readers.
60. Rabbit & Bear series by Julian Gough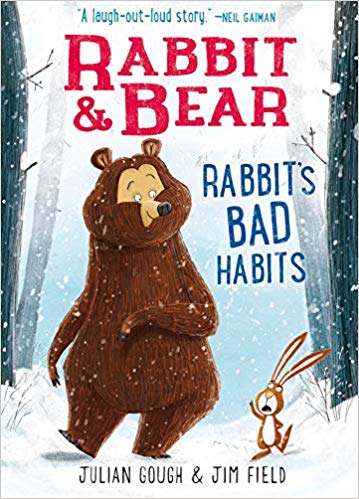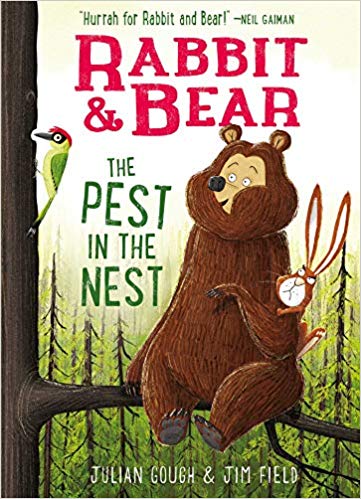 These illustrated chapter books are prime first grade books that work as both appealing classroom read-alouds and independent reading choices for your more advanced readers. Bear and Rabbit are forest neighbors, but their friendship includes plenty of hilarious twists and turns. (FYI: There's some bathroom content in the first installment, but in our opinion, it's not a deal-breaker.)
News
I am super excited to be here today to share some ideas for you on how to organize your…