413 total views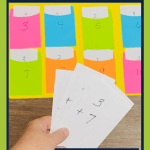 This math file folder game is simple to make but will help your students practice useful math facts. You can set it up in so many different ways that you could easily have each student have their own folders for their own set of math problems. And it still would take you less than 5 minutes to create it and 10 if you laminate it. In my book, that makes it a win-win.
**This post includes affiliate links. That just means that I make a small commission but I only recommend products I would use myself.**
Math File Folder Game: Material List
Library Pockets: I highly recommend the self-stick library pockets. And of course I love the ones that come in colors. Just make sure that if you use the color pockets, you don't associate the colors with the correct answers. Our kids are wily getting those outside cues mixed up with the answers and knowing that the yellow one is always the right place for 5 + 2 instead of the answer being 7. I use these library pockets from Amazon.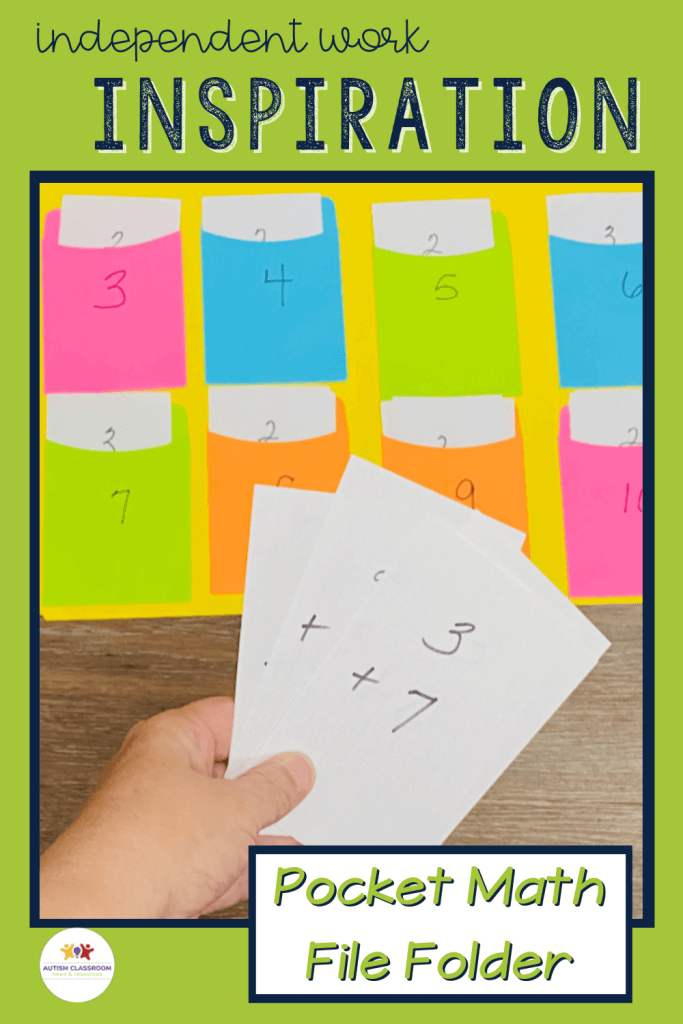 File folders: Any file folders will do. I of course prefer colored ones here as well. Here are ones I've used of those.
Index cards. You will need index cards or to cut cardstock for the problems to be written on.
Math File Folder Games Video Tutorial
Tips for Math Pocket File Independent Work Activities
Since it's flexible for any age, you can use these file folders for years. They are easy to switch out with different index cards as well that use the same numbers on the pockets. For instance, file folders originally set up for index cards with addition facts can easily be used with lower number multiplication facts and for counting by just switching out the index cards.
When you laminate the file folders with the pockets, use a razor blade or a very sharp knife or scissors to cut the pockets. That will make it less likely they will slip and cut you. It will also prevent ripping the pockets by trying to get them open. Just cutting a thin slit in them usually works fine. If they start to rip after a while, re-laminate them and cut the slits again before the pockets start to rip too much. That way they will last the longest.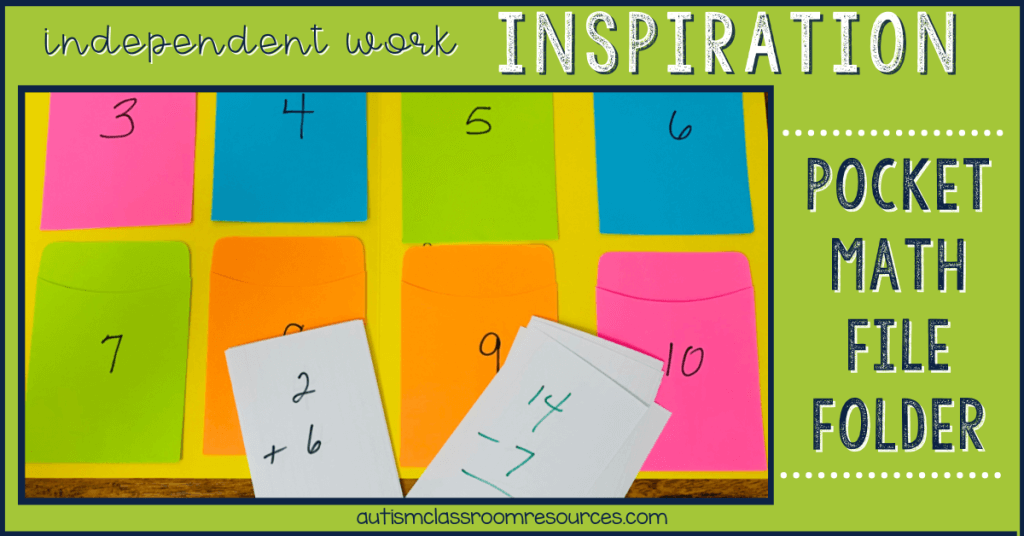 Need more ideas for task boxes? Check out the resources below.
GET ALL THE VISUALS AND ORGANIZATIONAL TOOLS YOU NEED to start independent work in your classroom.
These kits include an e-book with directions on setting up independent work systems and using the materials included, data sheets for tracking progress, visuals for the bins and schedules, what's next visuals, and mastery sheets to keep track of which students have mastered which task.
News
Recycling in your classroom can easily be made a daily activity. Try implementing one or more of these recycling…