257 total views
Recapping the biggest takeaways from the Student Works Management Program's recent Leaders of Tomorrow summit on student success.
On Tuesday, October 19, hundreds of aspiring student leaders tuned in to hear from global executives Nick Eaves (COO of MLSE) and Kristi Herold (Founder/CEO of JAM and Sport & Social Group) led in discussion by Chris Thomson (Head Coach of the Student Works Management Program) at the Leaders of Tomorrow summit.
In case you missed the value-packed event, we tuned in and took some notes on what these experts had to say.
Kristi Herold – Founder/CEO of JAM and Sport & Social Group
Kristi is in the business of connecting people through play with one of the largest adult recreational sports leagues in the world. But it took her a while to get there.
She recounts her struggles to get good grades at Queen's University, largely because she was so busy running multiple businesses on the side. In hindsight, she's not too upset since she claims to have learned way more through her work experience than her classes anyway.
One of those major early lessons was how to be a leader. After her dictatorial style caused her entire team to quit in their first season, she re-evaluated and started treating workers like gold, leading with respect, empowerment, and sharing her purpose and values with the team. And the occasional BBQs and coffee deliveries didn't hurt either.
"Culture eats strategy for breakfast."
Then, she speaks on life after graduation and finding an opportunity within her own problem. There was no casual sports league for adults in her new city—so she decided to make one. She just picked up the phone and started calling friends with her idea, using them to reach more people, and using every resource at hand to create a newsletter for the audience she built. Today, her business is spread across 12 cities in Ontario and Michigan and, thanks to a COVID-19 pivot, now also features online bingo, trivia, date nights, and more.
On a broader scale, she preaches the value of culture over everything. That purpose, value, and vision combine to create a culture and that it will always be more valuable than strategy. Well, her exact words are "culture eats strategy for breakfast".
In answering questions from the audience, she closes by describing the high highs and low lows of the entrepreneurial roller coaster. She reaffirms that believing in herself and continuing to try new things until something worked helped her find success and her passions along the way.
Nick Eaves – COO of MLSE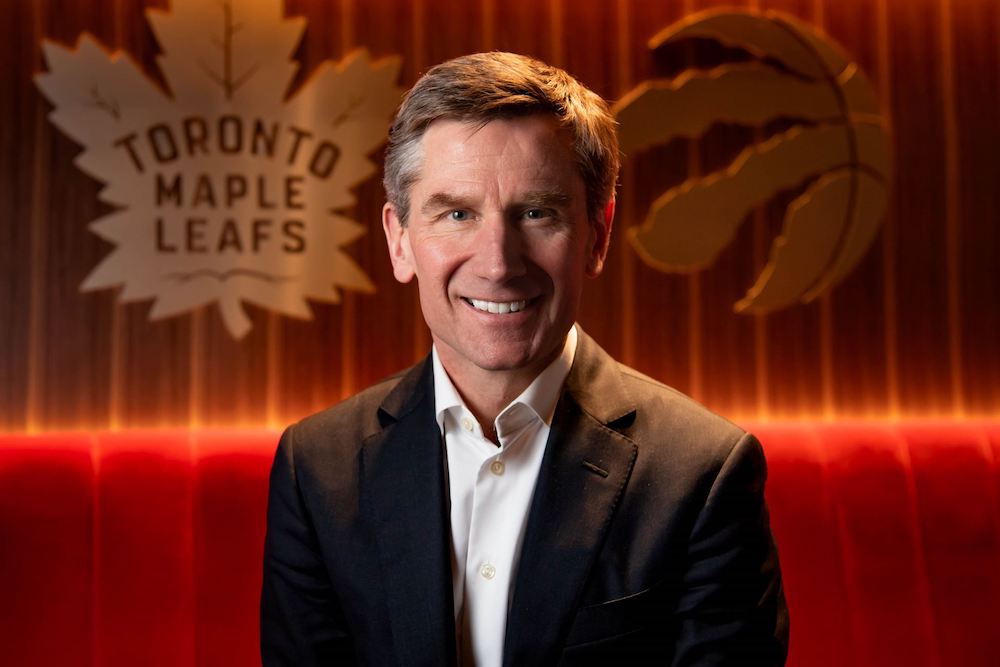 As a high-ranking leader in a popular company, Nick speaks to the stages of leadership and how he got to where he is.
For Nick, leadership is a constant journey, not a box to check off. He describes it as a fluid set of skills and experience as you overcome self-doubt. Even at his level, he preaches that there is always more learning to be done.
He talks about learning from past failures at a previous role where he didn't have the courage to speak up, even though he saw an integral relationship faltering. Flashing forward, he addresses the COVID-19 impacts on their business and feelings of helplessness. But he also stresses that failure can be okay if the right level of thought is there. You shouldn't be afraid to try new, creative things and fail at them.
It's about having a broad range of past experiences you can bring to the table.
He then echoes much of Kristi's sentiment on the importance of culture. He points out that it's built from the ground up and no matter what kind of business it is, culture always starts with people. You need to value your team and build a culture around a shared passion, a fun work environment, and what they bring to the table individually. This also works because he tries to lead with humility, which is authentic to his personality as opposed to being the type of leader that he's not.
With many students on the call itching to hear about a potential career path into the world of sports, he clarifies that there is no one standard path or degree. Instead, it's about having a broad range of past experiences you can bring to the table. He also cautions that most jobs end up feeling like jobs and it's up to you to bring your best every day and find new ways to be creative.
He traces it all back to his time as a student with the Student Works Management Program. From making sales to hiring people, he accomplished tasks he never thought possible, all of which pushed him to gain confidence early on and realize what he was truly capable of.
In Summary
The Student Works Management Program is big on its commitment to leadership and helping young people step into leadership roles. They're hoping to hold more of these events and we can't wait to see who they talk to at the next Leaders of Tomorrow summit.
If you want to gain practical skills, see what you're capable of, and broaden your career opportunities like Kristi and Nick did back in the day, the Student Works Management Program is already recruiting ambitious students for next summer! Apply now and put their teachings to the test.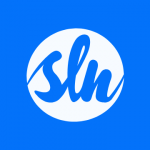 Student Life Network
Student Life Network is your resource hub for all things school. We help you improve your grades, find the right school, reduce your debt, and line up your dream job.
News
Modified On Jun 3, 2023 By Isaac How can you make the most of your university life? What is…