520 total views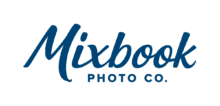 Brought to you by Mixbook
Want a yearbook that truly stands out? Check out the unique and completely customizable yearbook themes from our friends at Mixbook. They're even offering savings starting at 50% off plus free Standard shipping on yearbook orders of 10 or more! Contact them for a free quote.
How do you commemorate yet another challenging school year, marked by quarantines, Covid-19 cases, and student and staff absences?
To help you get started, here are 15 ideas to help you create a memorable keepsake (yearbook or something new) for your students and your school. We found many of these ideas from our friends at Mixbook, one of our favorite destinations for creating school yearbooks, sports and club photo books, and class project books.
Psst … Mixbook is offering savings starting at 50% off, plus free Standard shipping on yearbook orders of 10 or more! Mention WeAreTeachers once you receive your quote and get a free photo book, a $29.99 value.
Contact Mixbook for a Free Quote
Here are 15 yearbook ideas for the 2021/22 school year:
1. Create a class memory book.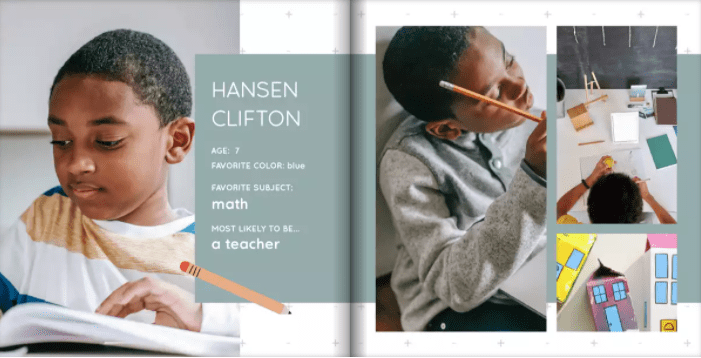 Tackle the 2021-2022 school year on a smaller scale with a class memory book. Include individual student profiles with larger images and notes that give an in-depth and personal glimpse into each of your students and what makes them uniquely special.
2. Showcase your class's projects in a book.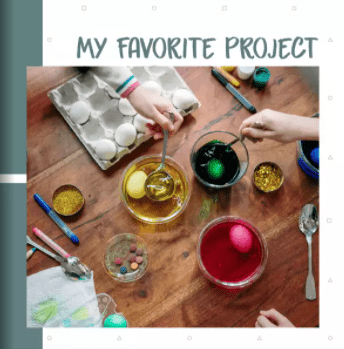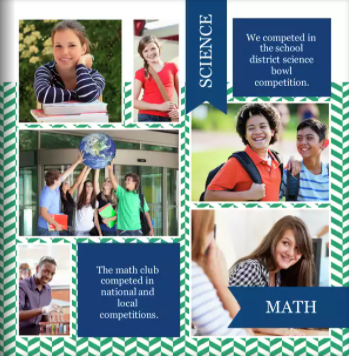 Put together a memory book of all the different projects you tackled this year, including creative writing projects, art projects, books you've read, science experiments, and math games. Even though this school year is different from years past, it's important to highlight all the good work your students have accomplished.
3. Publish a student anthology.
This year many teachers have dedicated more class time than usual to writing and reflection. Collect student essays, poems, interviews, survey responses, and more to capture this unparalleled and special moment in time.
4. Curate students' art for a coffee table book.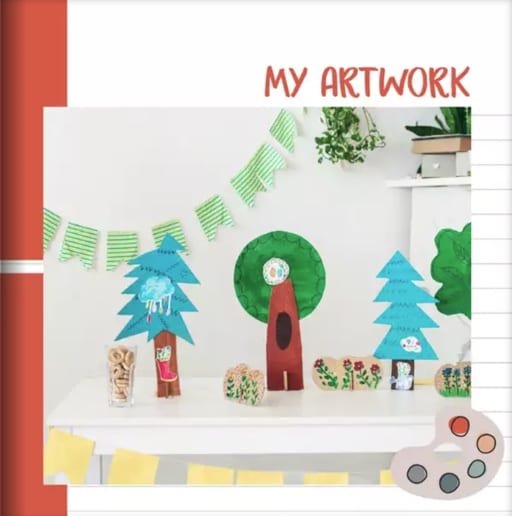 This has been a year of intense feelings, and many students have found a way to express their experience through art. Ask students to submit their best and most meaningful drawings, paintings, collages, and more to create a memorable book of art. This lovely keepsake will help them remember the school year in a new and special way.
5. Put together a photography book.
Each of our students has experienced this year in their own unique way. Ask students to contribute a photo that summarizes the year for them in one image. Maybe this year led to the discovery of a new hobby. Perhaps it made way for tons of family memories, more time in nature, or a realization of how important friends are. Put the photos together in a book to commemorate the year.
6. Solicit lots of selfies.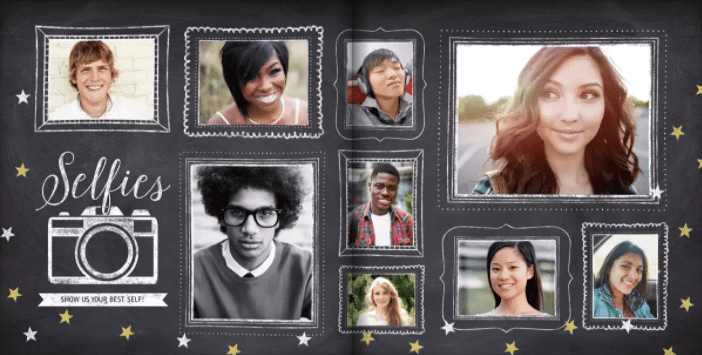 If there's one thing most kids are good at, it's taking photos of themselves. Sourcing images to highlight this year should not be a problem. Ask students to contribute their best shots that represent the school year. Here are ideas to prompt image submissions: Mask Fashion Show, Me and My Pet, Real World Skills I Learned During COVID, This is Me, and/or My Happy Place.
7. Include quotable quotes.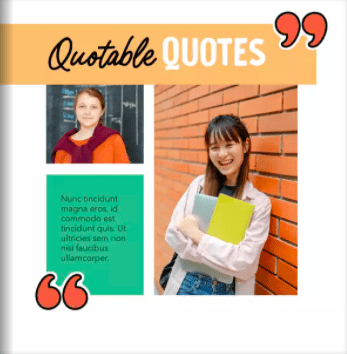 Student voices should be a prime focus for this year's yearbook. Take surveys, ask students about their experience, and tell their stories through their voices. Here are a few ideas to prompt feedback: Pros and Cons of 2022, Lessons Learned, and Shout-Outs to people who helped you make it through the year.
8. Document the new normal.

COVID may have rocked our world again this year, but schools have heroically toughed it out and adapted their environments to keep kids learning. Put together a visual COVID time capsule with artifacts that represent the new normal. Include mementos such as hand sanitizer, masks, gloves, socially distanced classrooms, and other adaptations that helped make it work.
9. Include news events of the year.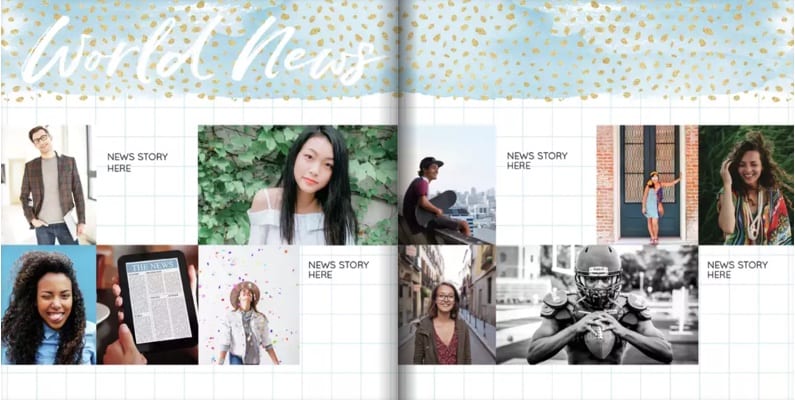 The 2021-2022 school year has definitely been a year like no other, and we're not just talking about the pandemic. There have been significant political, economic, and social events in the news. Include headlines that document current events that make this school year a true original.
10. Show the bright side of virtual learning.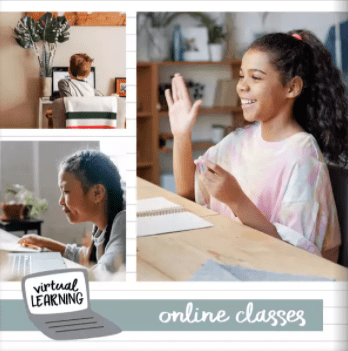 Even when we haven't always been together in the classroom this year, the learning has continued. Document online learning with photos of kids learning at home—their home workspace, their tech set-ups, and work projects—as well as Brady Bunch style screenshots of their class and teachers.
11. Share students' outside interests.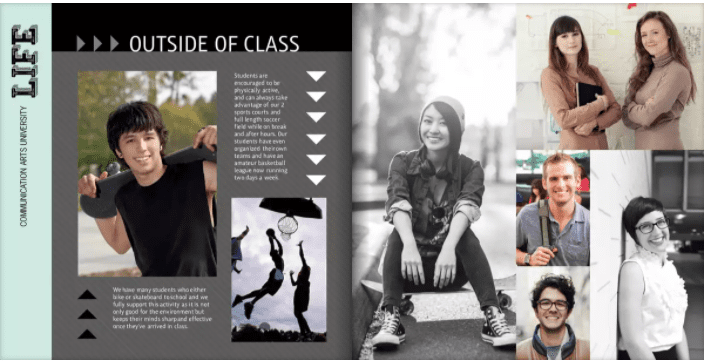 Include a feature in your yearbook with photos of kids doing the things they love outside of class. Ask students to contribute shots that reveal their individuality and show their interests.
12. Capture this year's trends.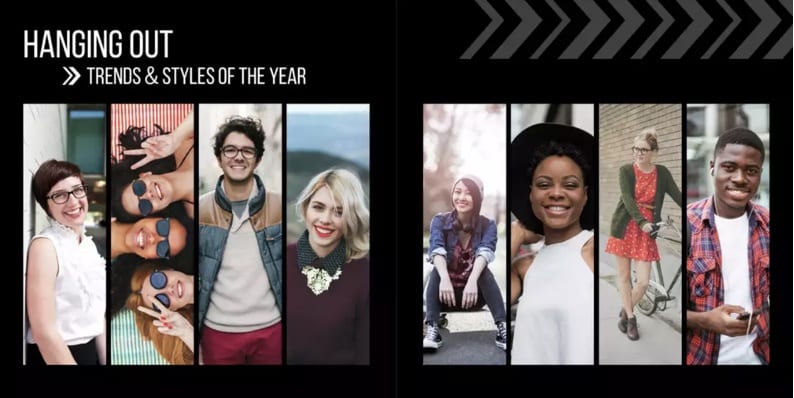 Students are trendsetters, no matter the situation. Capture some of the current trends to create a cultural time capsule to include in your yearbook.
13. Highlight field trips (both in-person and virtual!).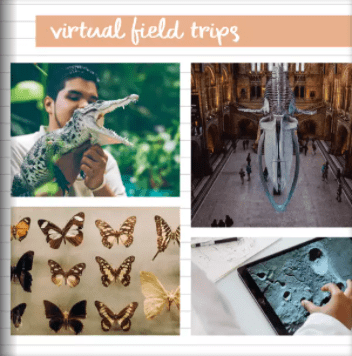 You might have headed to some cool places in your city this year—or just on your Chromebooks. Either way, include photos of some of the cool trips your students got to experience in this year's yearbook.
14. Feature ways students gave back.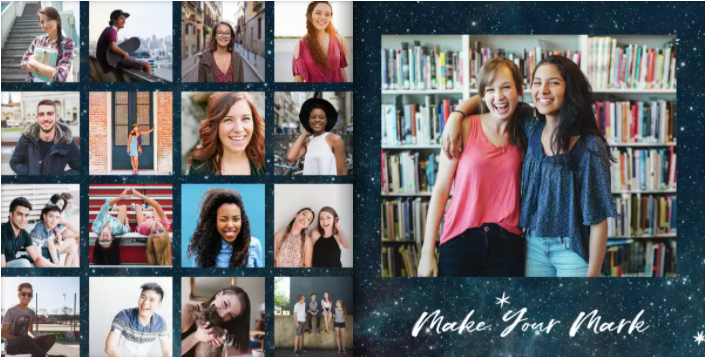 The motto "We're all in this together" really rang true for lots of kids and their families. Maybe your class sponsored a clothing drive or helped distribute food at the local food shelter. Maybe kids painted thank-you signs for delivery truck drivers or decorated the sidewalks of their neighborhood with positive messages. Ask students to send in photos of how they dug into their communities and helped out.
15. Say thank you.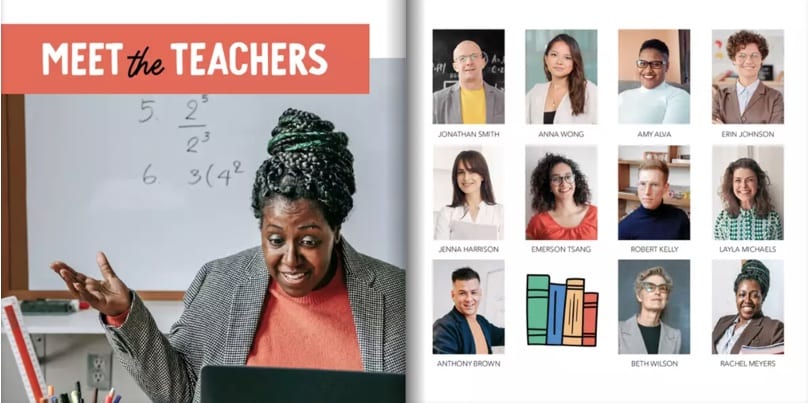 There's no doubt that teachers, staff, and school administrators have gone above and beyond this year. Be sure to show them some extra love with a special section that honors their effort. Include quotes, stories from students, pics of special projects, anything they wish to contribute to mark this unique year.
A big thanks to our friends at Mixbook for sponsoring this helpful article. Mixbook is #1 rated in photo books and offers beautiful designs that are fully customizable, highly unique, and easy to use! Contact Mixbook today to get a free quote. Enjoy discounts on yearbook orders of 10 or more, starting at 50% or more off, plus free Standard shipping. Please consider forwarding this to your yearbook staff, room parents, and/or PTO members.
News
Some days, you simply have to put the books aside and head outside. These nature crafts are the perfect…