210 total views
We all need food to live on! But different foods are also fascinating to learn about. Some foods are actually mislabeled and grouped incorrectly. Other foods have morphed throughout the years. And even other foods are just plain gross! These fun food facts are perfect for sharing with your students. Post one during your morning meeting or share them all during a science lesson.
25 Fun Food Facts for Kids
Applesauce was the first food eaten in space.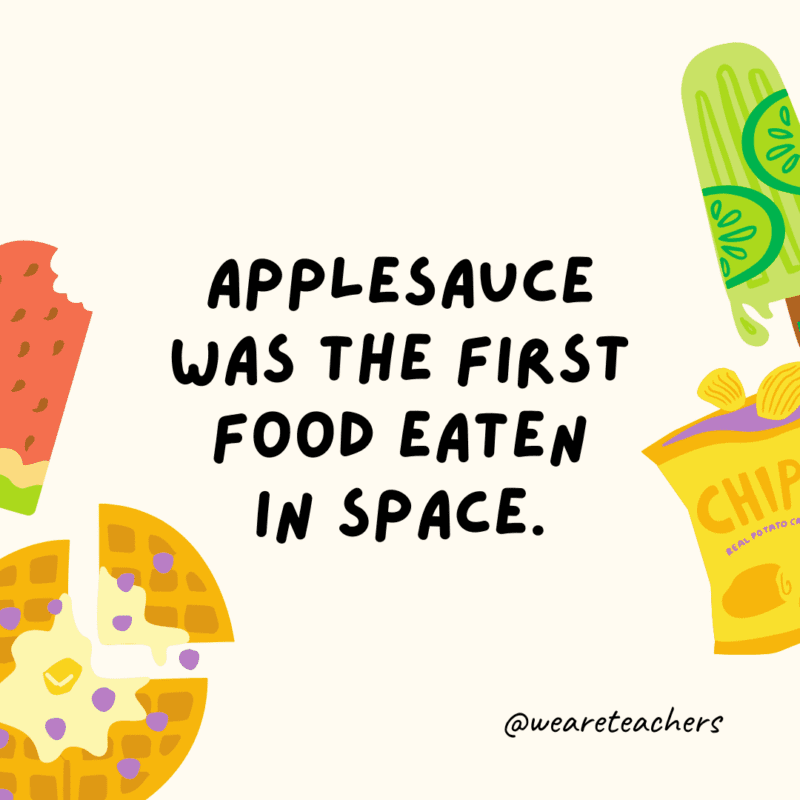 John Glenn are applesauce during the Friendship 7 flight in 1962. For more, watch this video about space food prep!
Pistachios aren't nuts—they are actually fruits.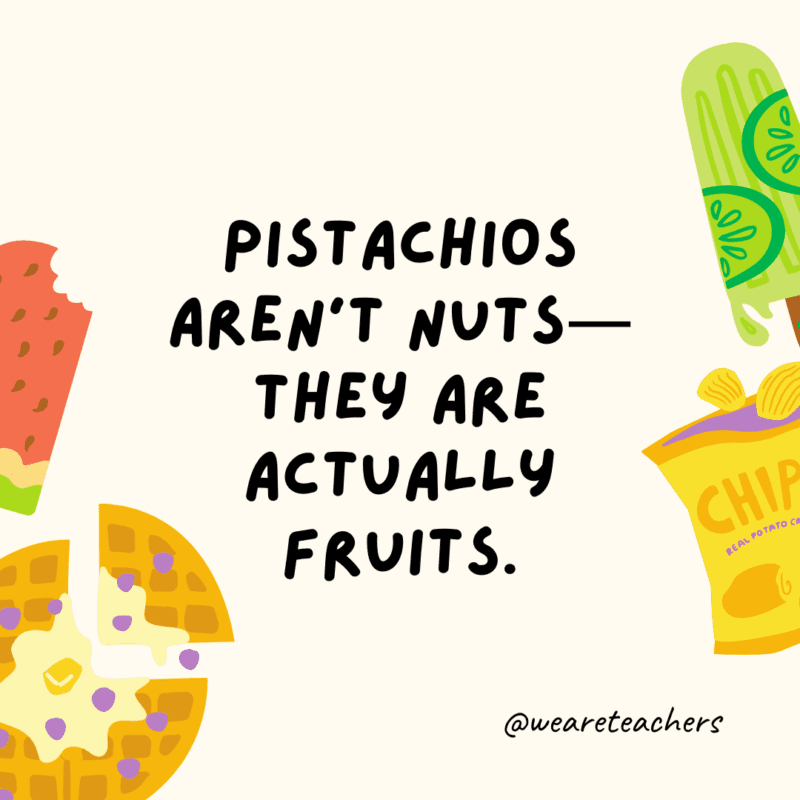 Pistachios are a "drupe," a fleshy tree fruit containing a shell-covered seed.
Broccoli contains more protein than steak!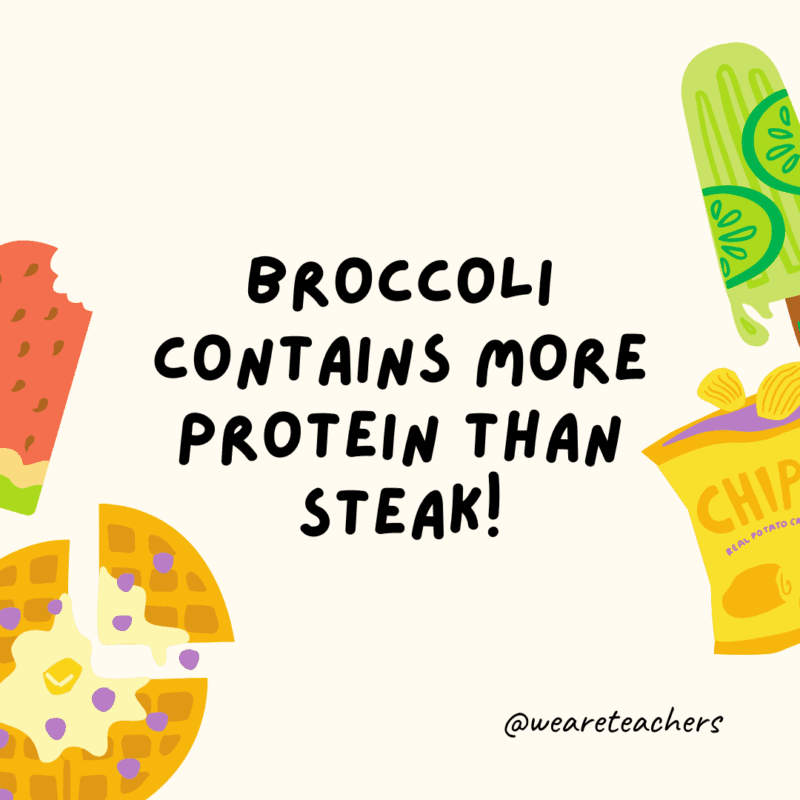 Broccoli contains more protein per calorie than steak, but it would take a LOT more broccoli to eat!
Raspberries are a member of the rose family.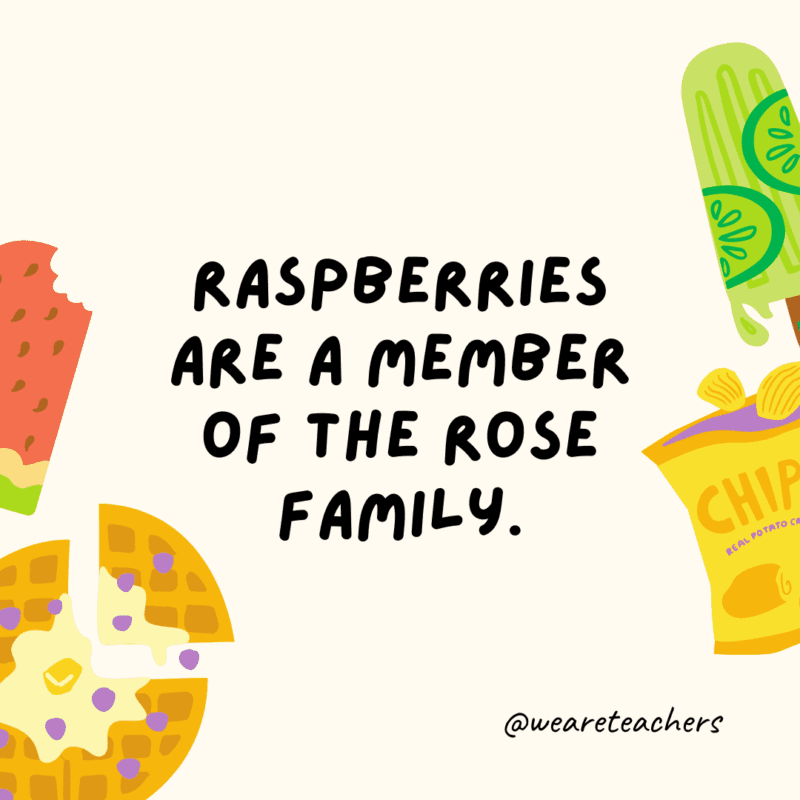 Actually a lot of fruit belongs in the rose family! Raspberries and strawberries are also members of the roacea family. And trees that bear fruit in the rose family are apples, pears, plums, cherries, apricots and peaches.
M&Ms are named after their creators: Mars & Murrie.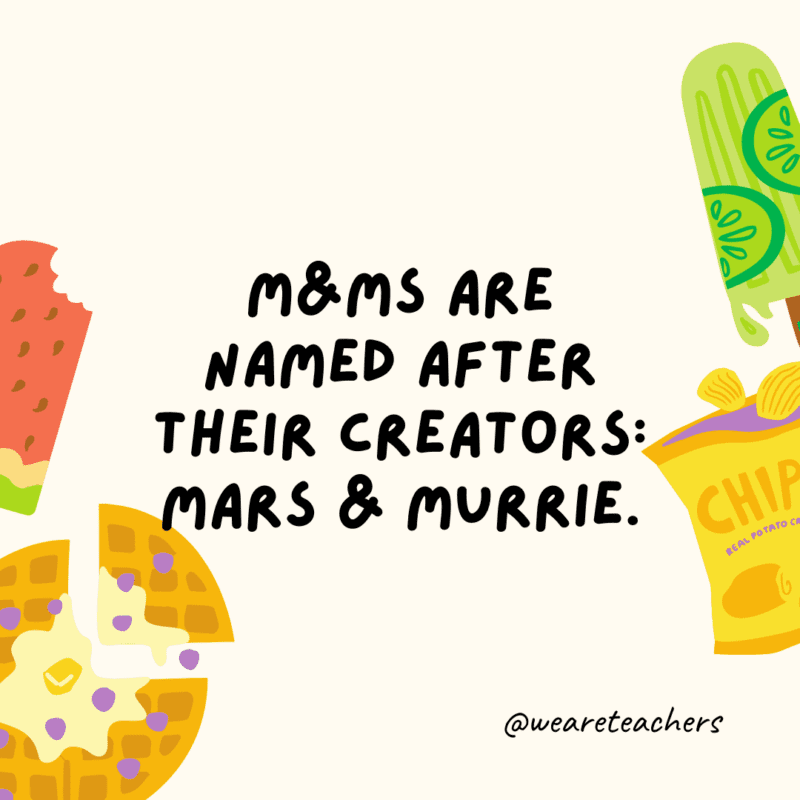 Learn how M&Ms are made in this video from Unwrapped.
Potatoes were the first food planted in space.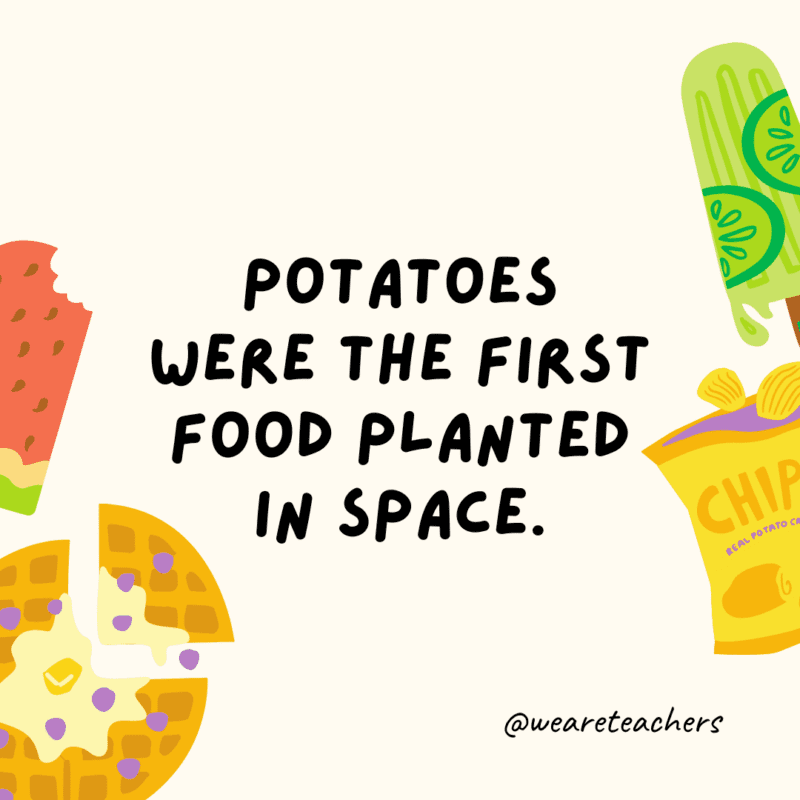 In October 1995, and the University of Wisconsin, Madison, created the technology to plant food in space. The goal was to feed astronauts on long space voyages. Learn more about growing food in space in this video!
Cucumbers are 95% water.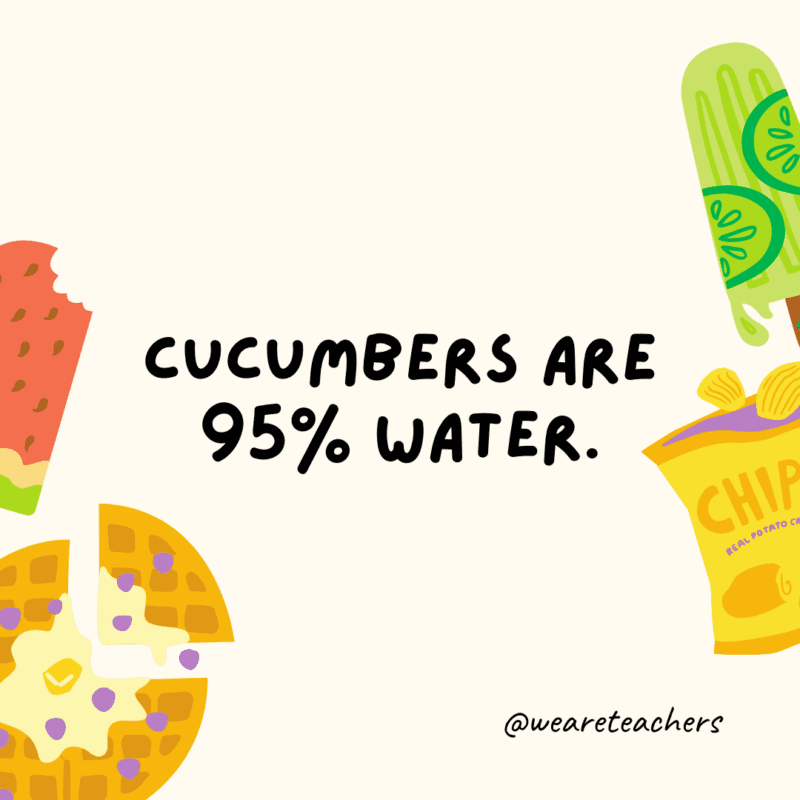 Other vegetables high in water are lettuce, celery, bok choy, radish, zucchini, green bell peppers, and asparagus.
Honey is basically bee vomit. Forager bees regurgitate it.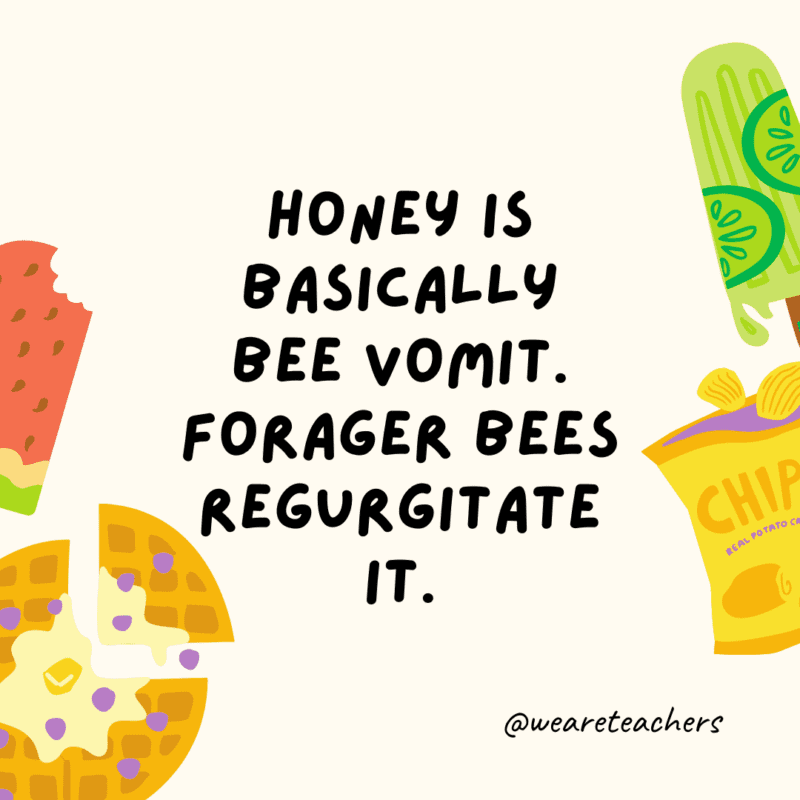 Watch the whole process of how bees make honey in this video!
Figs aren't fruits, they are flowers.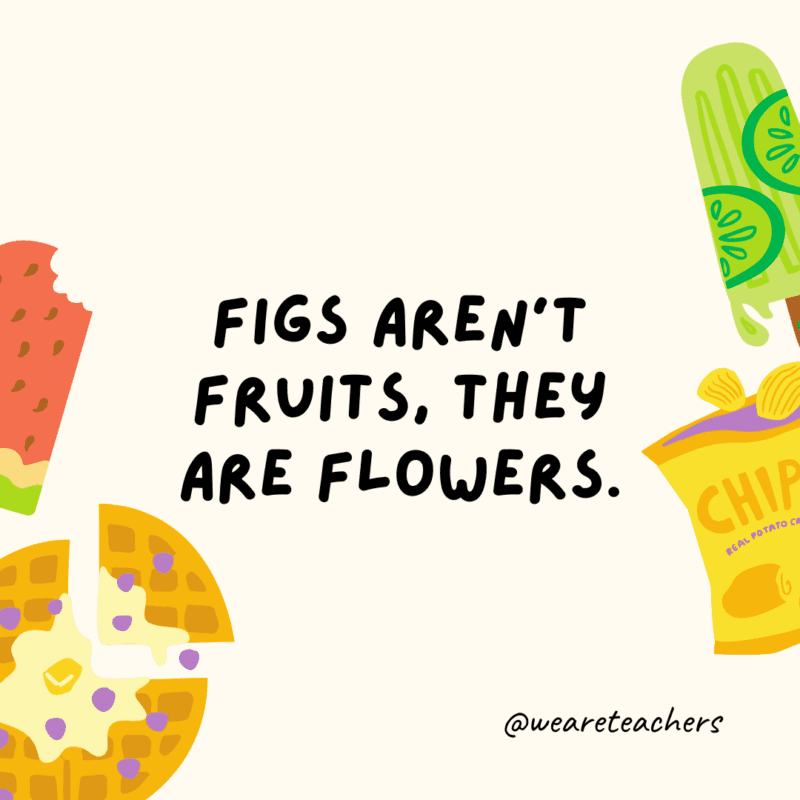 Even better, they are inverted flowers! Fig trees have flowers that bloom inside the pod, which then matures into the fruit we eat.
The filling in Kit Kats is made with crumbs from broken Kit Kat bars.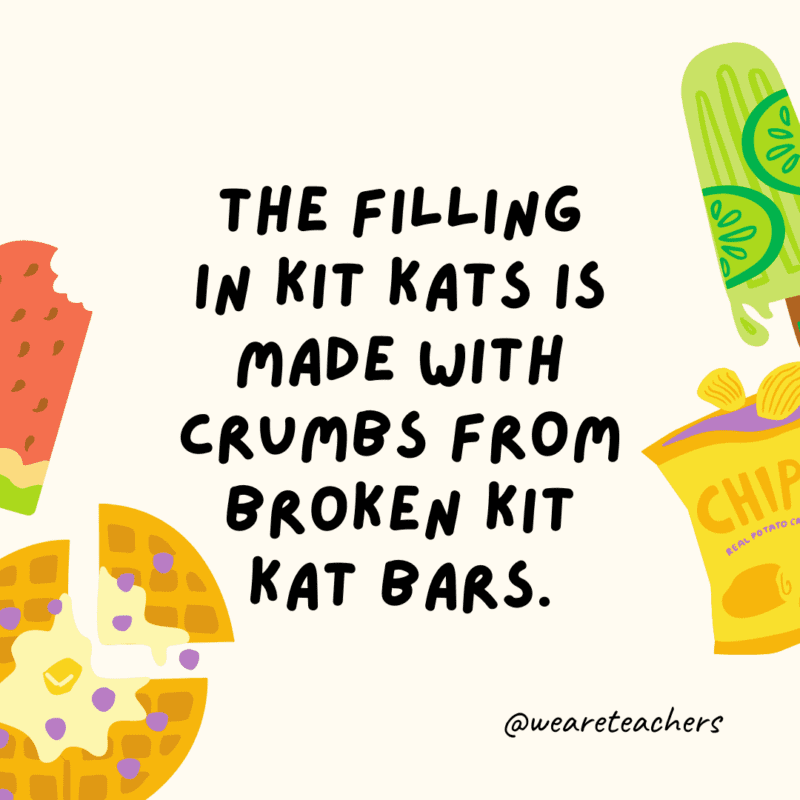 The Kit Kat rejects all get mashed up together and turned into the wafer paste. See a video of the entire Kit Kat process here.
Popsicles were invented accidentally by a child, 11-year-old Frank Epperson.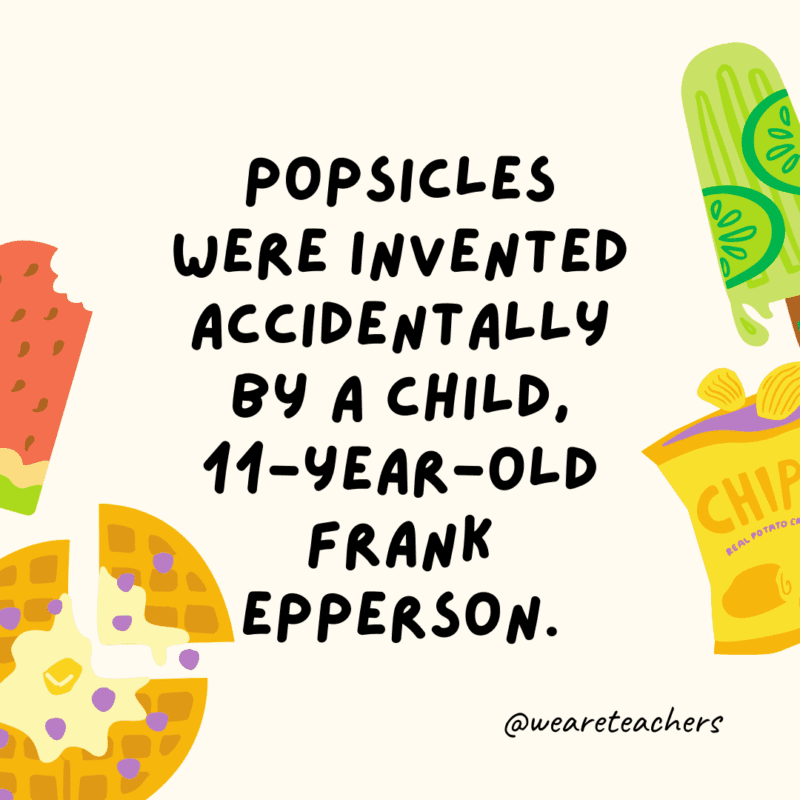 We love a good accidental invention! Check out more invention videos here.
Almonds are seeds, not nuts.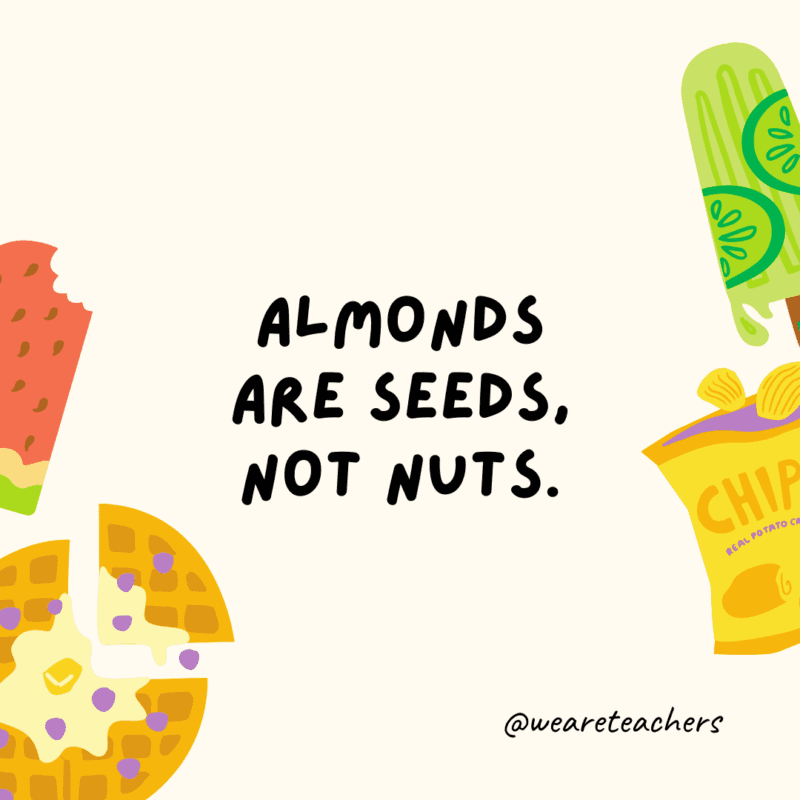 Almonds are actually seeds of an almond fruit!
Pineapple plants can take two to three years to produce a fruit.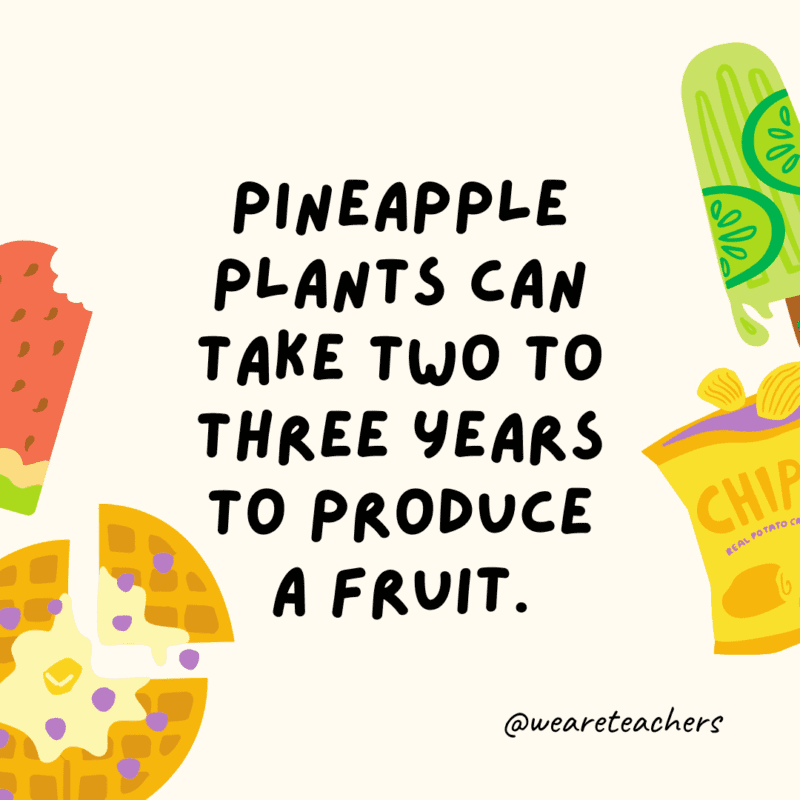 While pineapple plants can grow only one fruit at a time, some live up to 50 years!
Berries can harbor up to 4 larvae per 100 grams.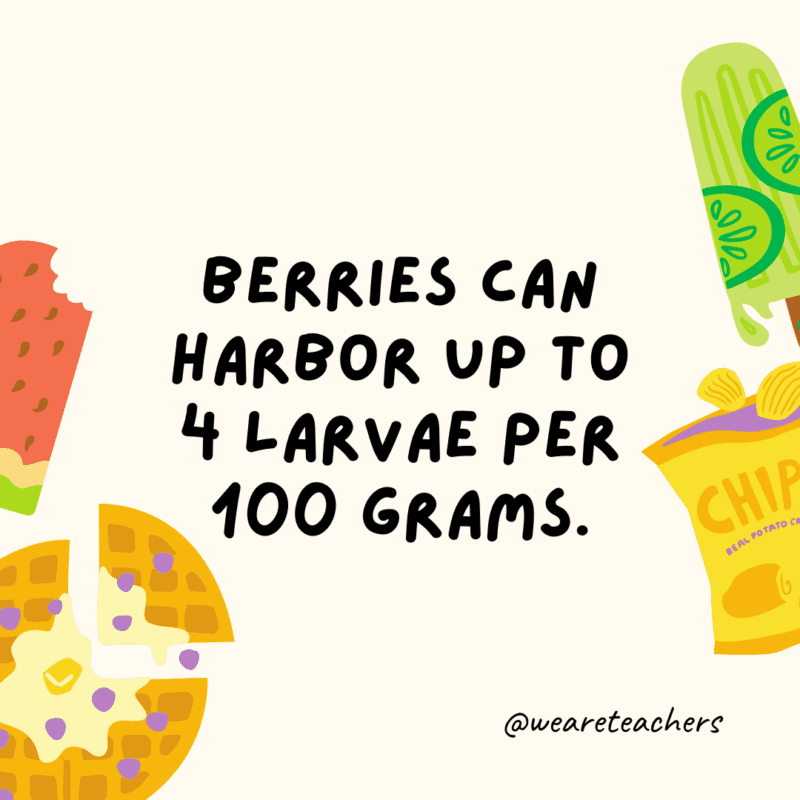 Per regulations from the U.S. Food and Drug Administration (FDA). Gross!
The average jar of peanut butter may contain 4 or more rodent hairs.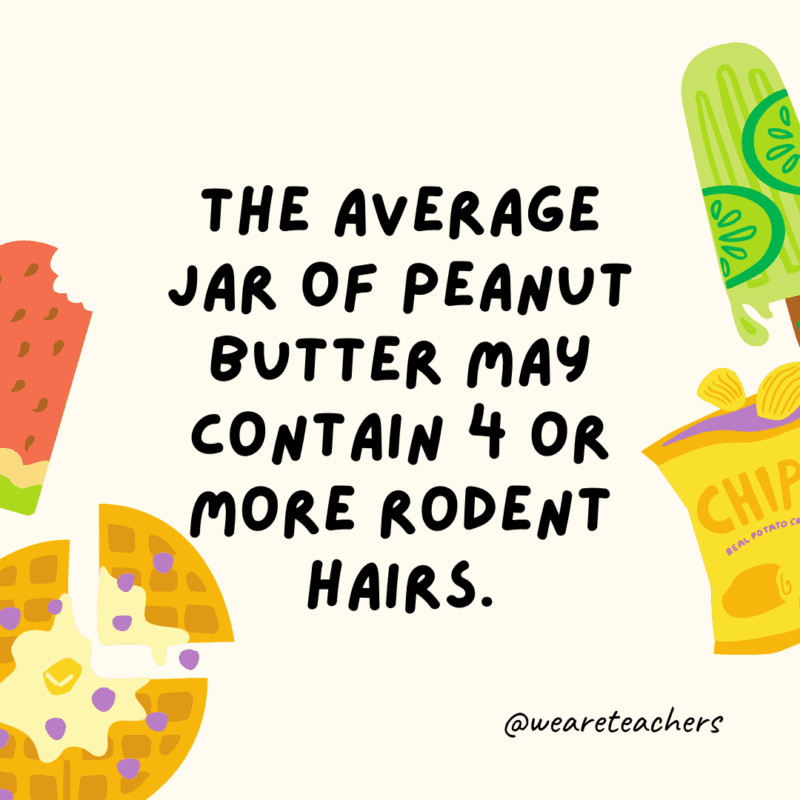 Another gross regulation from the FDA! Did you also know that peanut butter can be turned into diamonds? Learn more in this video from KiwiCo.
Cotton candy was created by a dentist.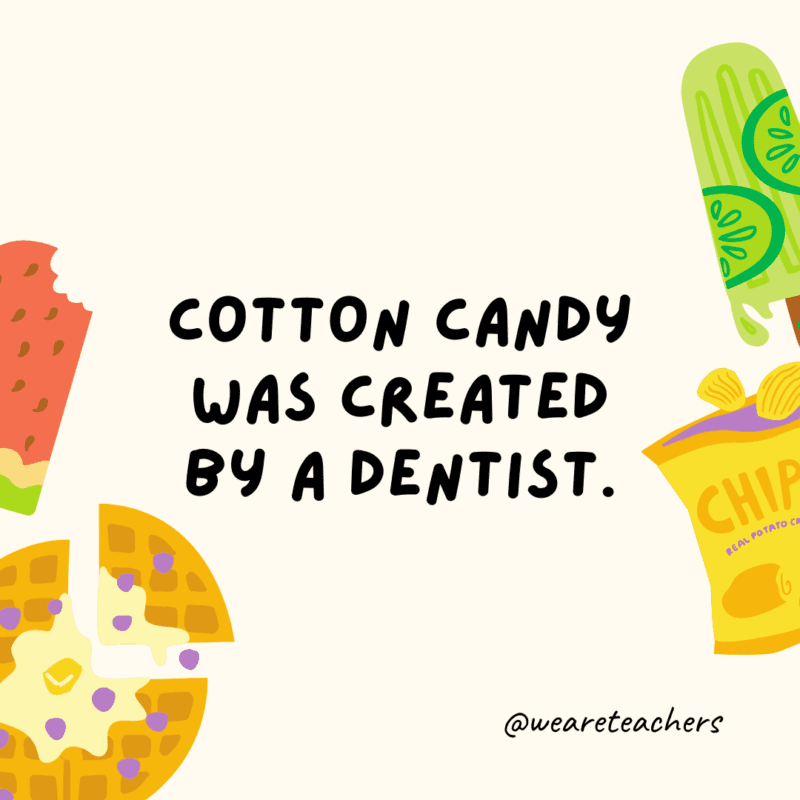 Learn more about this yummy invention in this video!
Watermelon and bananas are berries, but strawberries are not!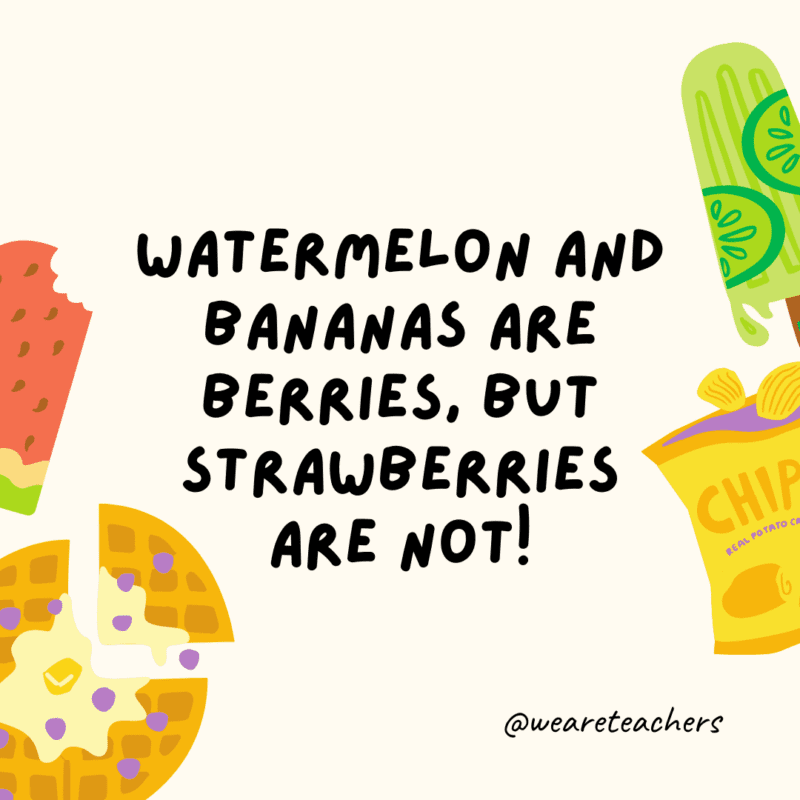 A lot of thought goes into classifying fruits and vegetables, and it all has to do with anatomy. Learn more here.
Rhubarb grows so fast, you can hear it!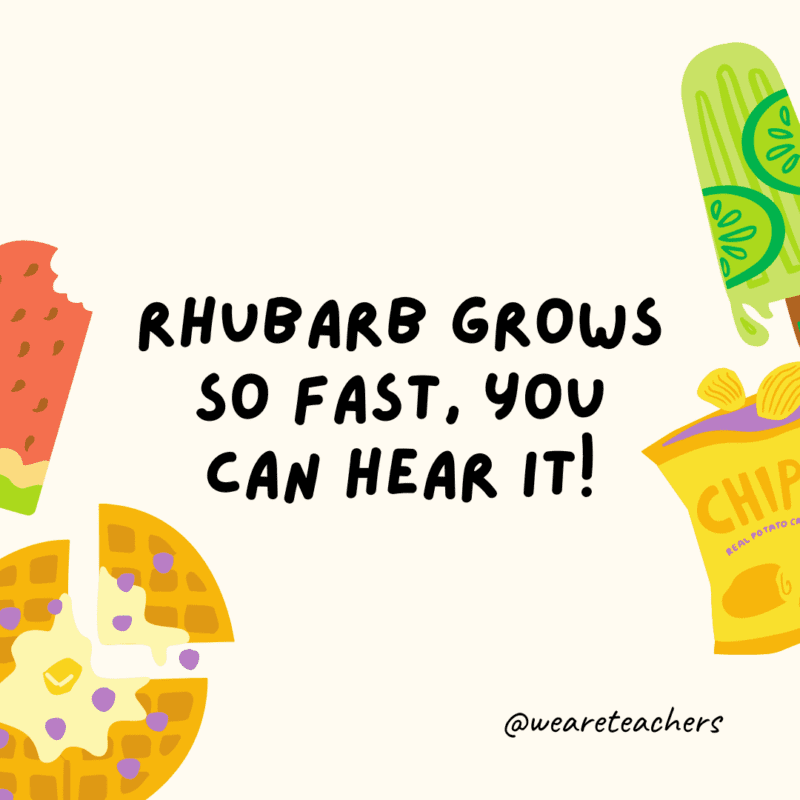 As the buds crack open it makes a sound. Some people say there's a constant creaking during growing season.
Glass Gem corn has rainbow kernels that look like little beads of glass.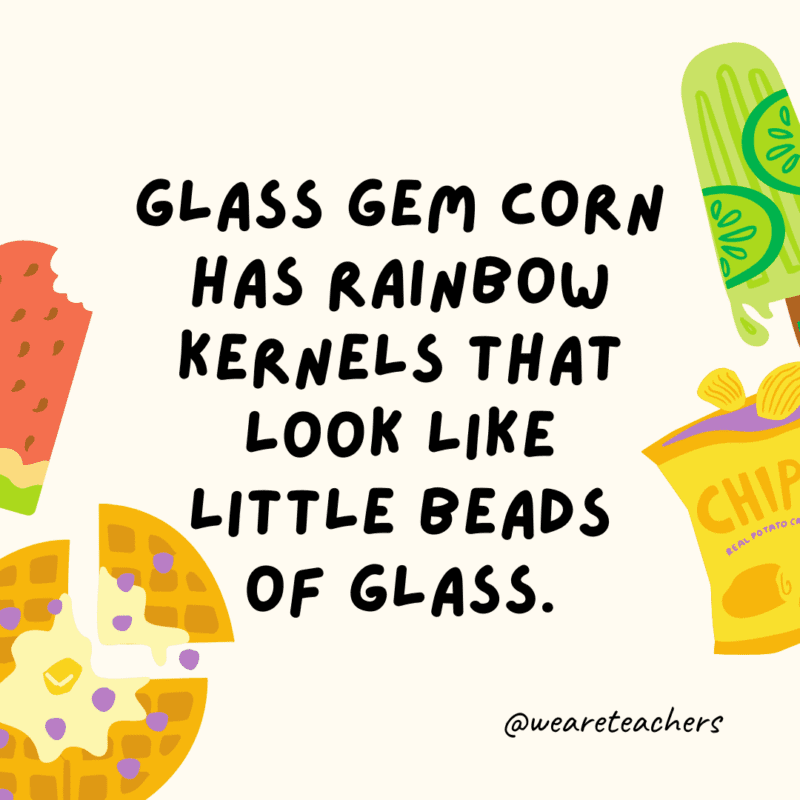 Charles Barnes, a part-Cherokee farmer living in Oklahoma, bred corn to get these beautiful results.
Fruit salad trees grow different fruits on the same tree!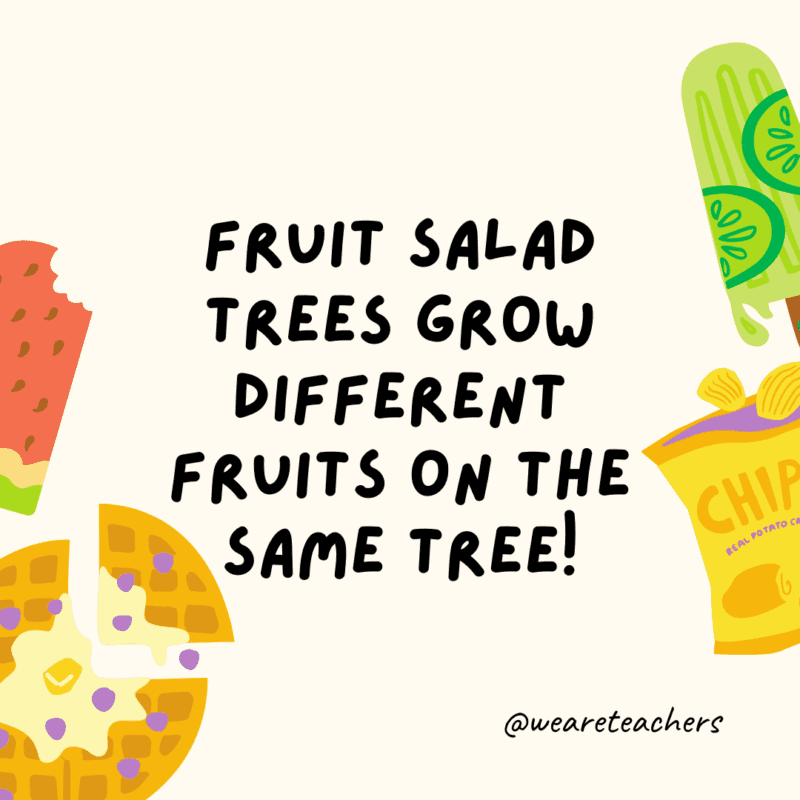 These are called multi-grafted trees and they can grow up to six types of fruit at a time.
Cashews grow on cashew apples.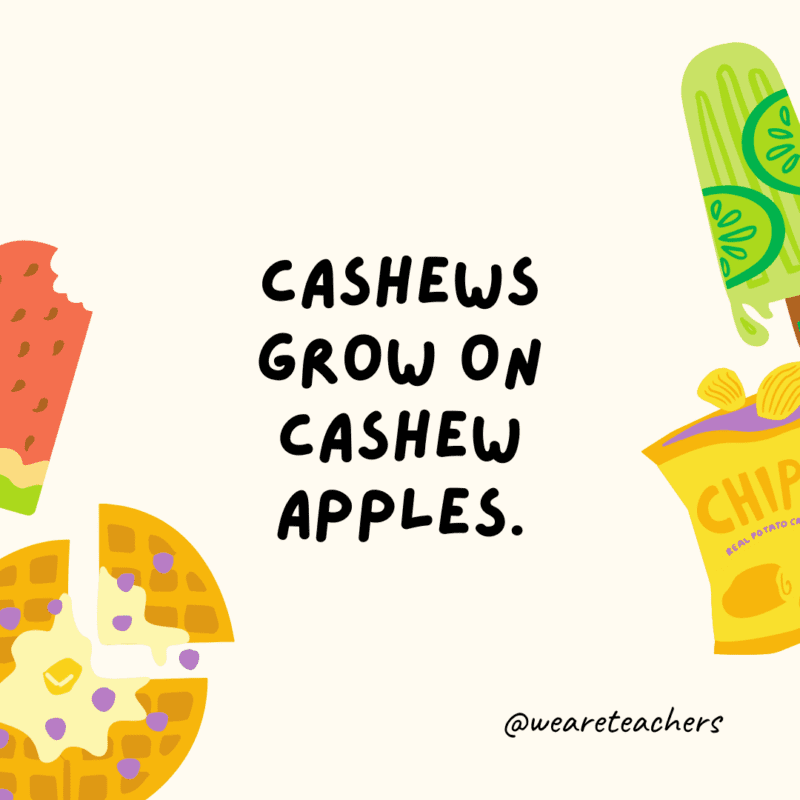 See how cashews grow in this video!
Lemons float but limes sink.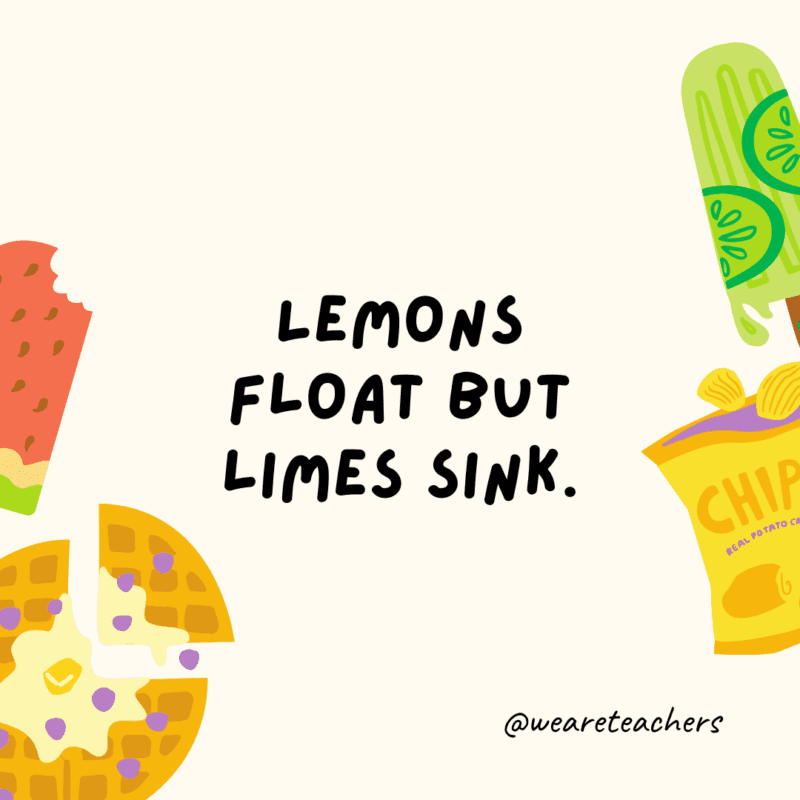 Learn more about the buoyancy of lemons, limes, and oranges here!
The original carrots were purple and yellow, not orange.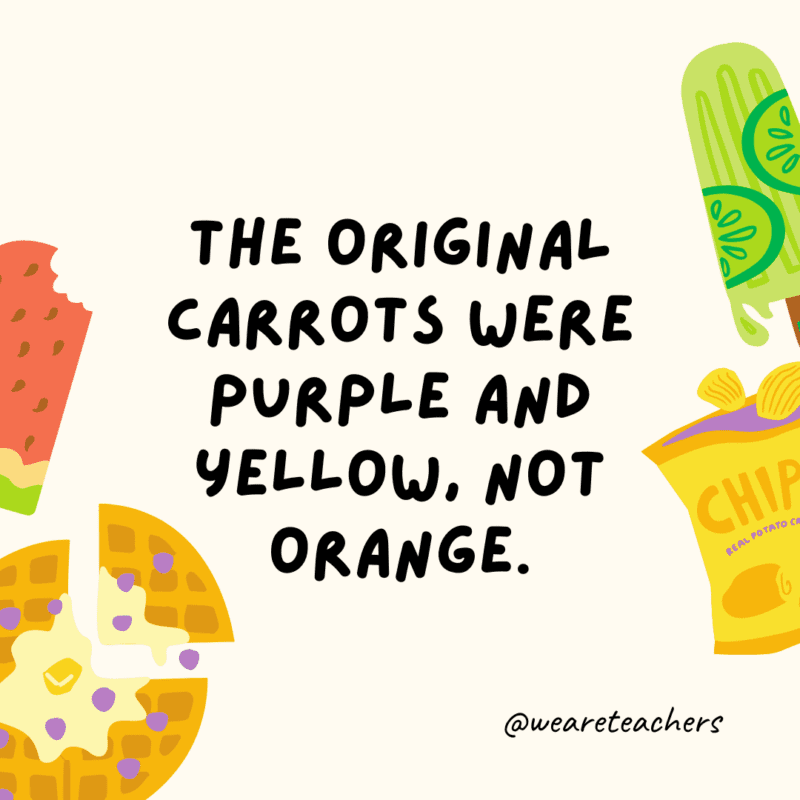 The first records show that carrots were purple and yellow until the 1500s.
The cereal Froot Loops all taste the same even though they are different colors.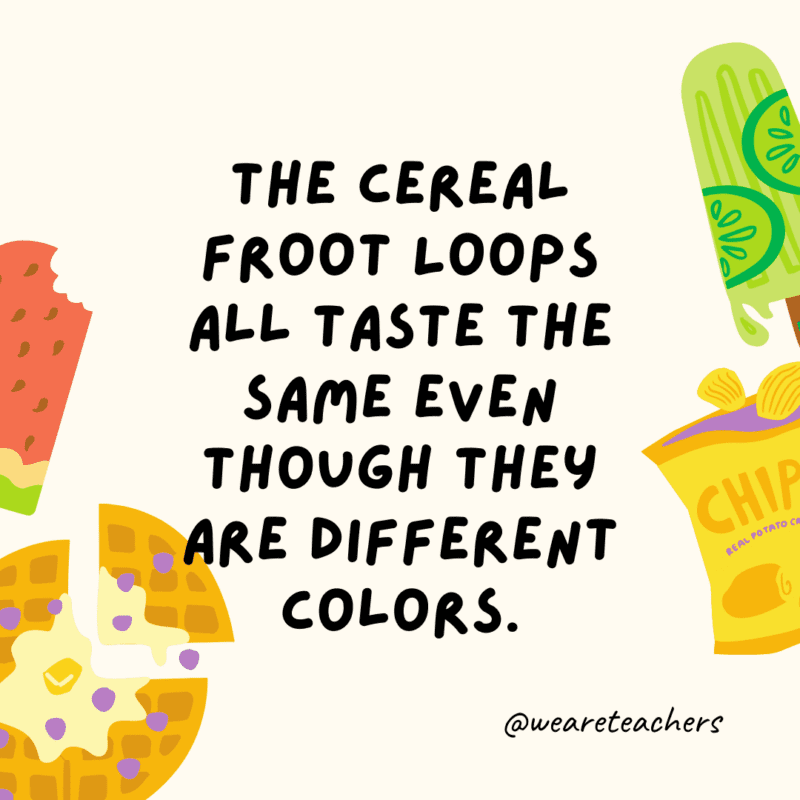 They are also the same flavor as Trix and Fruity Pebbles cereals!
Carrots are sweeter in the winter.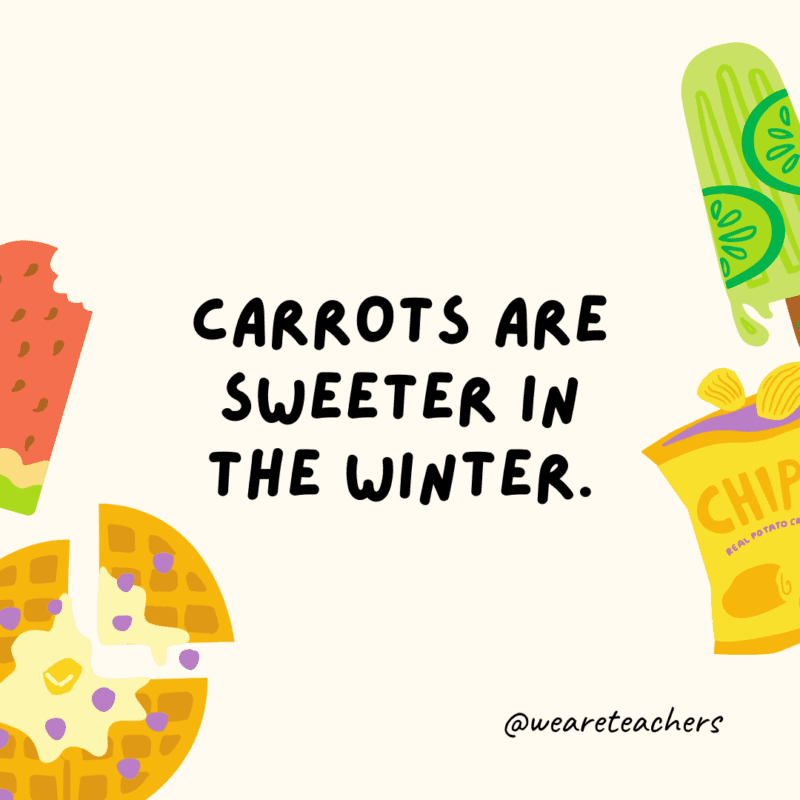 Carrots developed the physiological response of increasing their sugar content when it's cold outside to stop ice crystal formations that cause damage. Check out this video for more!
What are your favorite fun food facts? Share in the comments below!
News
Modified On Jun 3, 2023 By Isaac How can you make the most of your university life? What is…