1,097 total views
Black history is American history, so it should be recognized every day. That being said, every February, we have an opportunity to educate our students about the important events and figures that shaped this nation, while highlighting the realities we're still facing today. To enhance these conversations, we've put together this list of powerful Black History Month Poems for kids of all ages.
Note: Due to the nature of this topic, some of the upper grade poems include references to slavery, violence, and death. Please review the poems before using with your students.
Black History Month Poems for Elementary School
"Shadows on the wall…"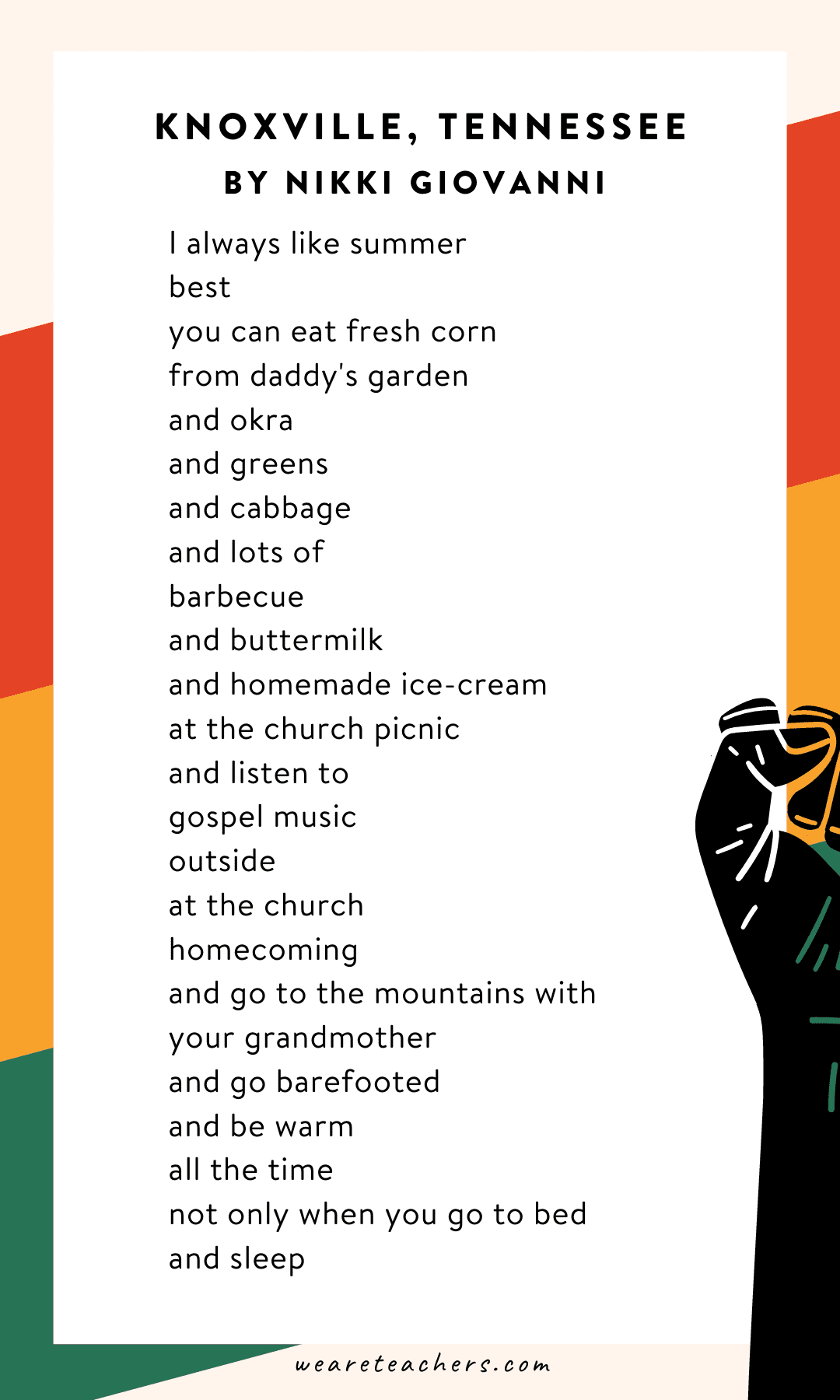 "I always like summer best…"
"won't you celebrate with me…"
4. Tending by Elizabeth Alexander
"In the pull-out bed with my brother…"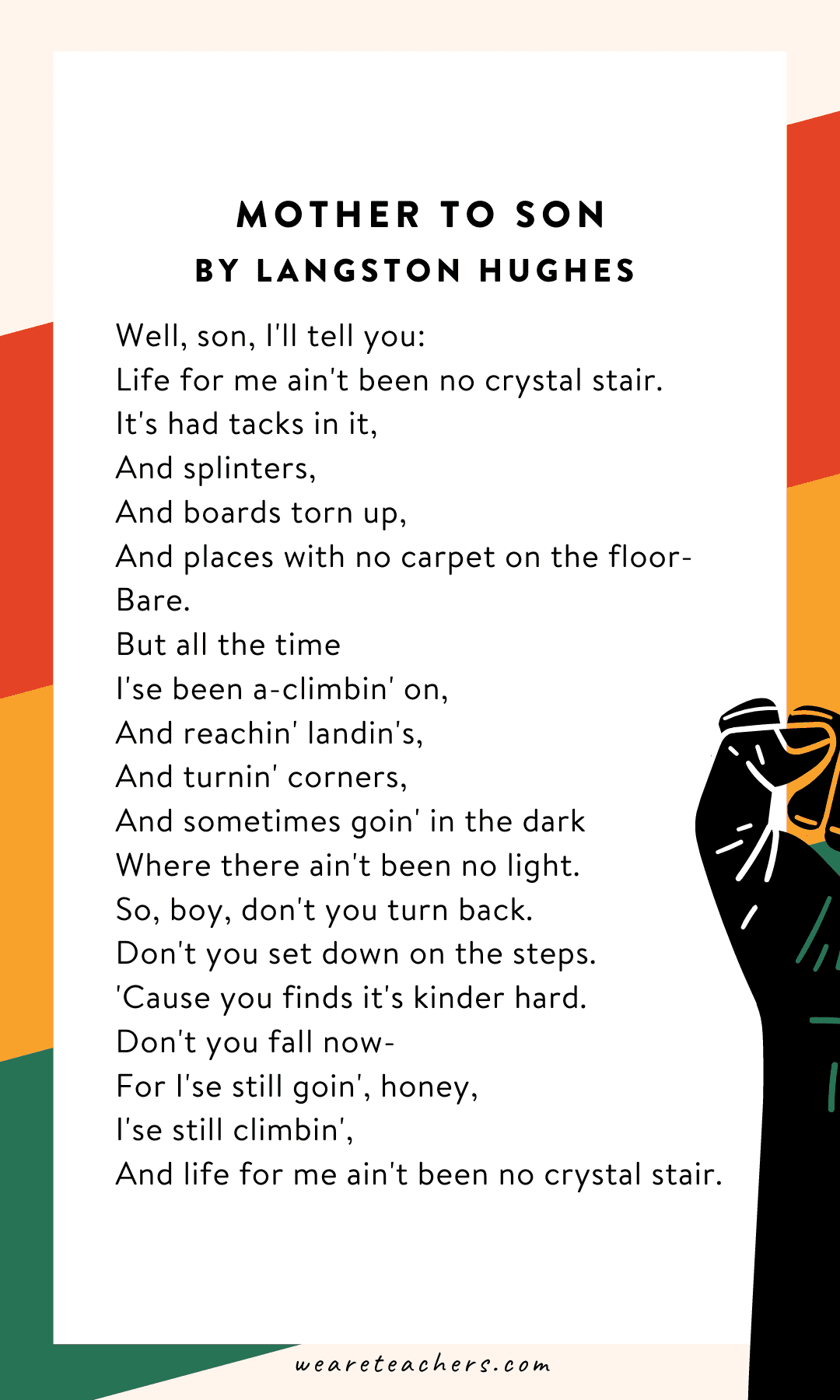 "Life for me ain't been no crystal stair."
6. Dirt by Kwame Dawes
"We who gave, owned nothing…"
"We like the houses here."
"Aster. Nasturtium. Delphinium."
Black History Month Poems for Middle and High School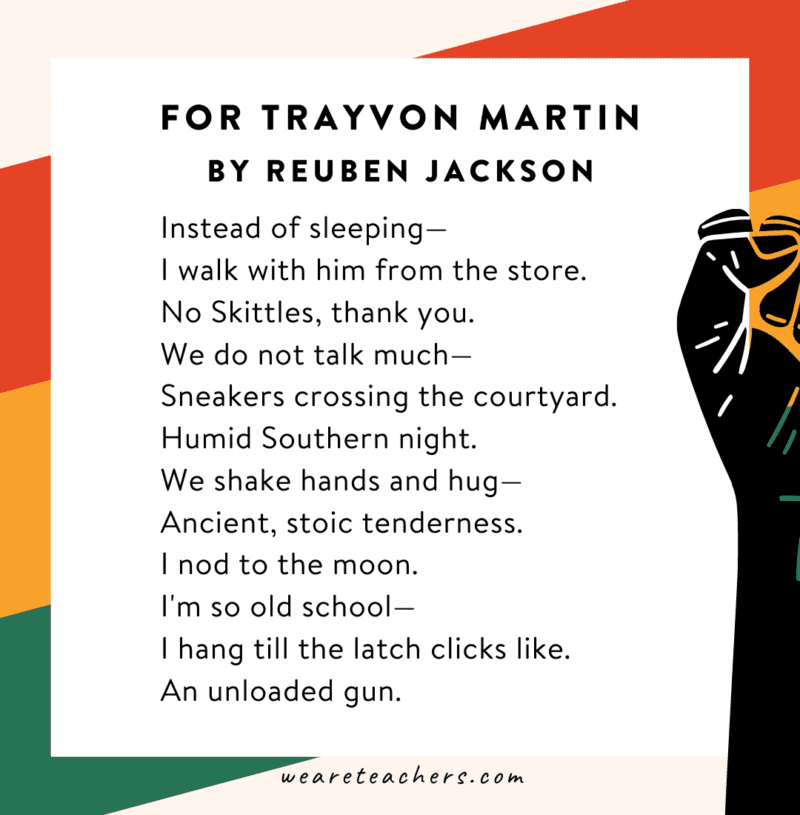 "Instead of sleeping…"
10.Facing It by Yusef Komunyakaa
"My black face fades…"
"I am born on a Tuesday at University Hospital…"
Is it difficult to get away from it all once you've had a child?
"Woman, I get it."
"At LaToya's Pride picnic…"
15. truth by Gwendolyn Brooks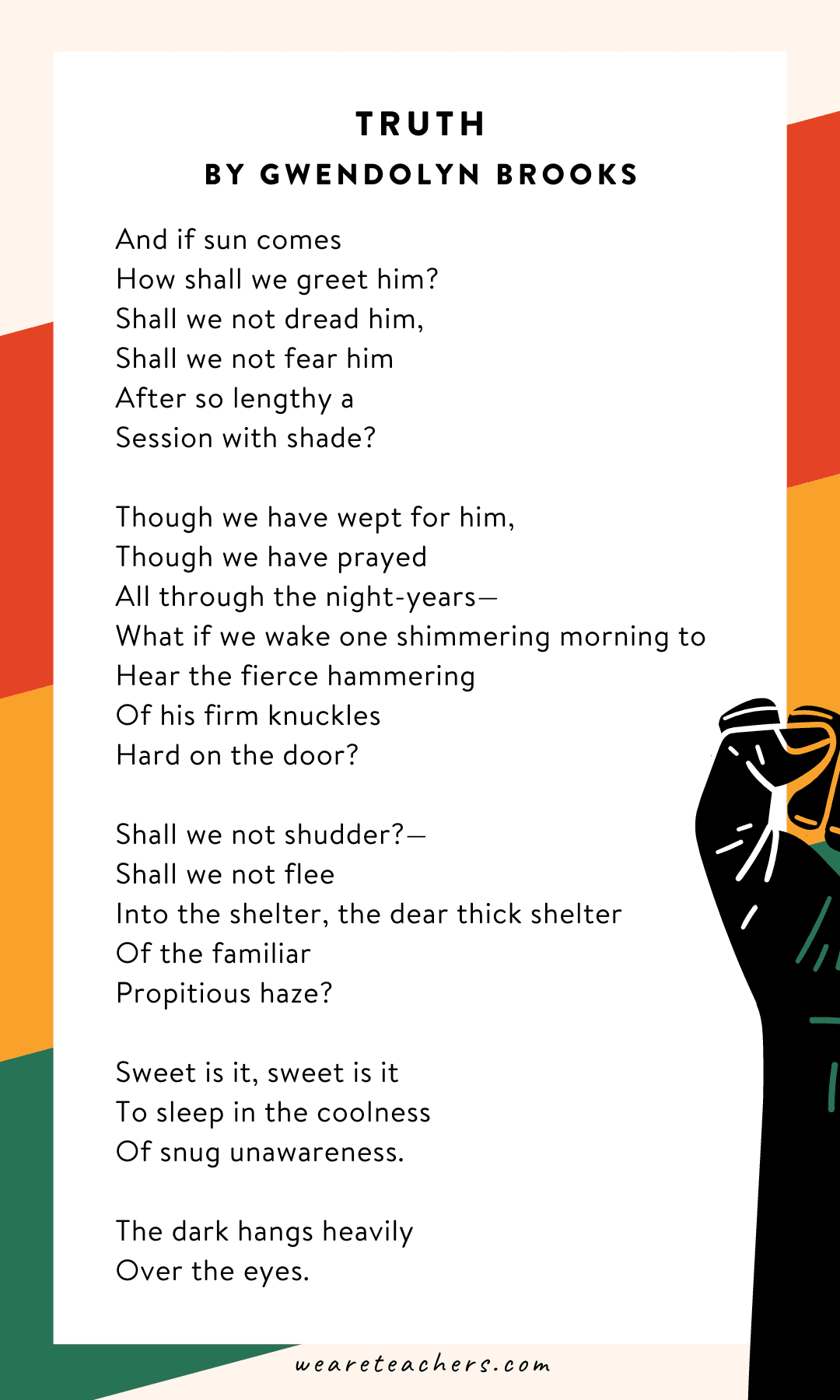 "And if sun comes…"
"Fuss, fight, and cutting the huckley-buck…"
"looking over the plums, one by one…"
"Closed Mondays…"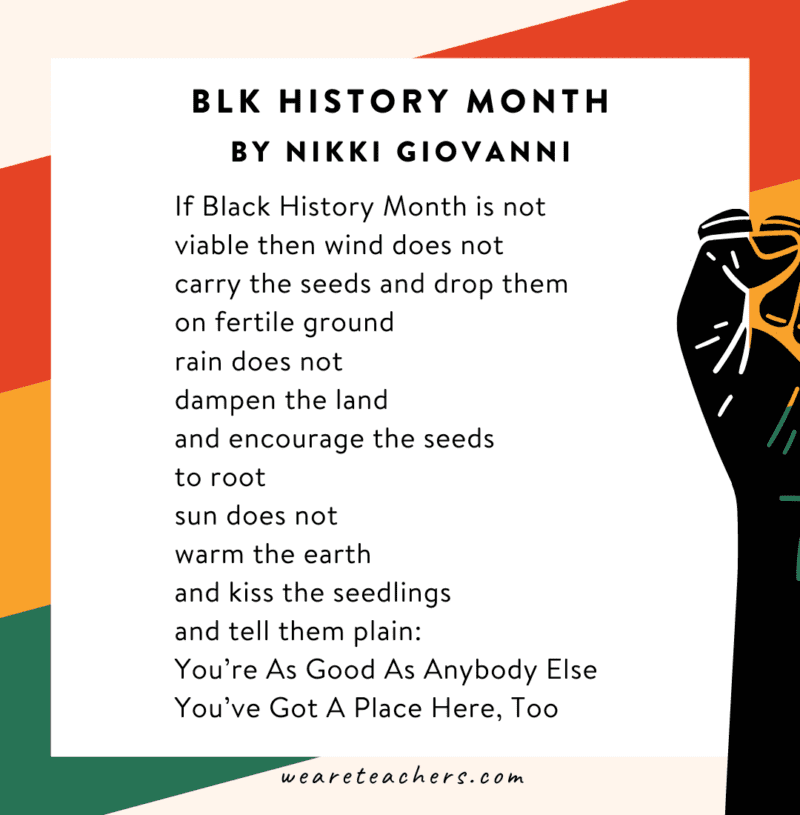 "If Black History Month is not viable…"
20. Coal by Audre Lorde
"Is the total black, being spoken…"
"Your body, hard vowels…"
"Who has the moral high ground?"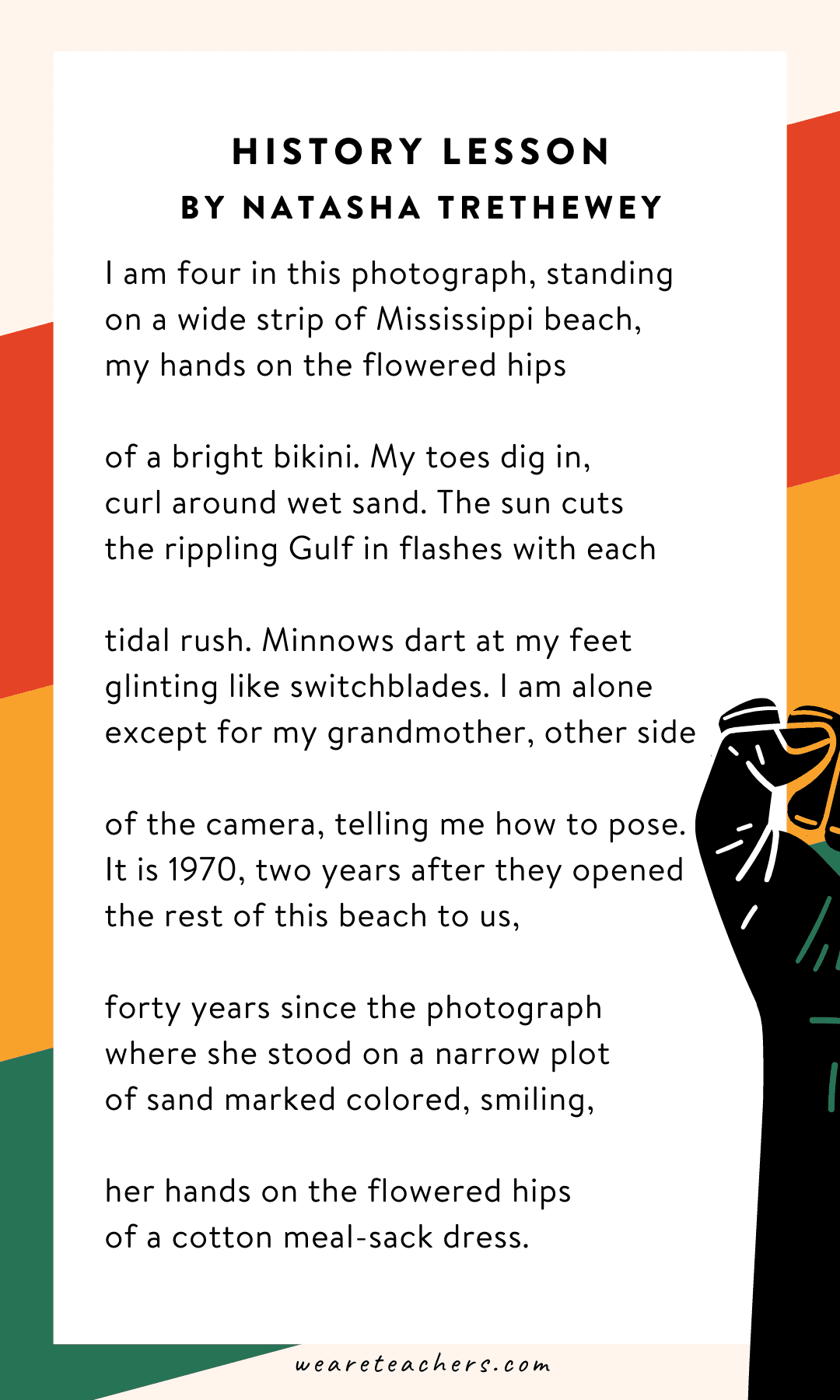 "I am four in this photograph…"
"1. smoke above the burning bush"
"Long after it was necessary…"
"sometimes the deaf…"
"Mother dear, may I go downtown…"
28. Sonnet by James Weldon Johnson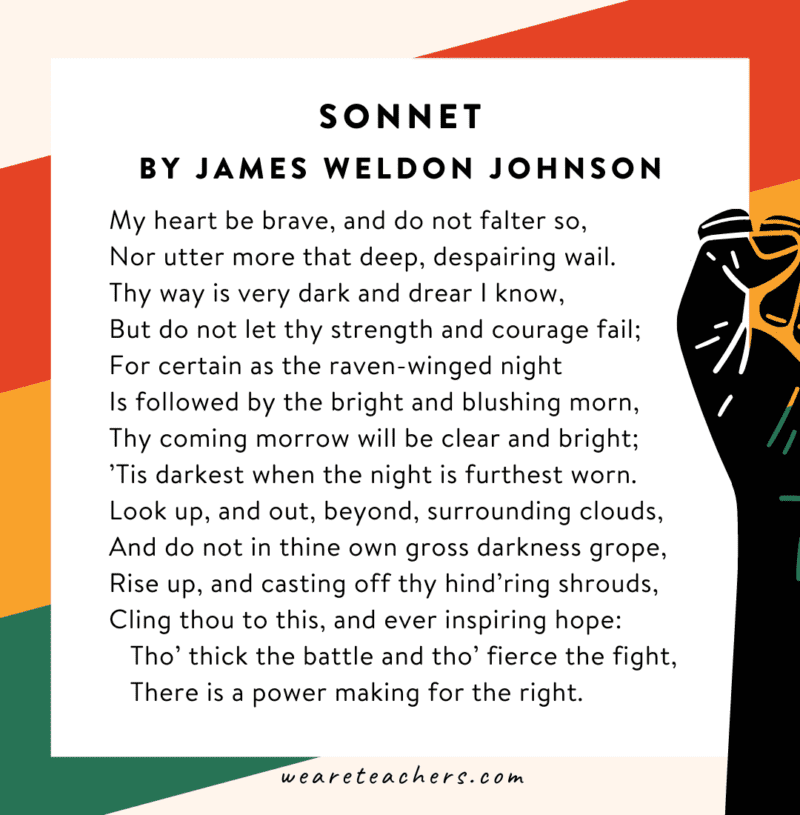 "My heart be brave, and do not falter so…"
"i will die this month."
30. The Slave Auction by Frances Ellen Watkins Harper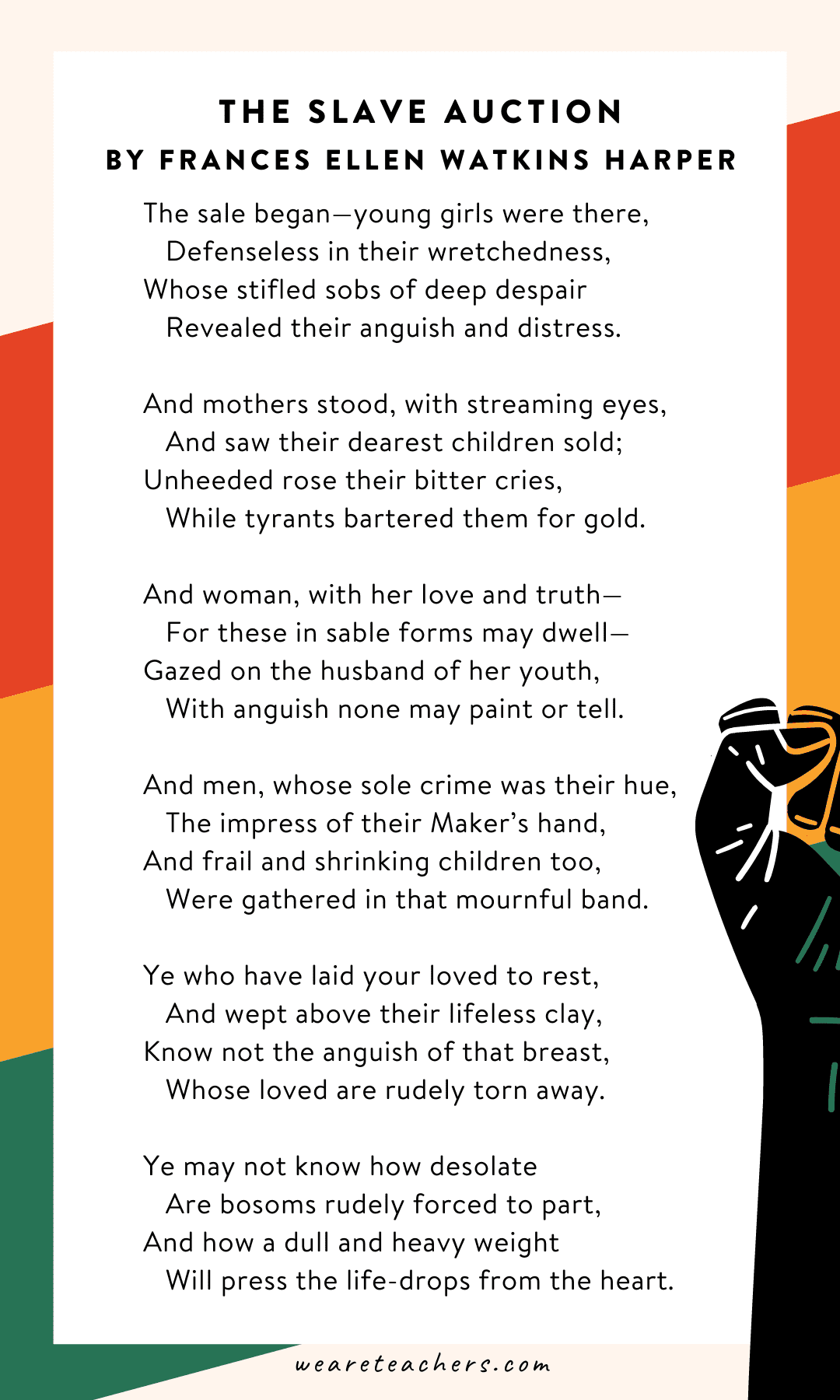 "The sale began—young girls were there…"
"honey people murder mercy U.S.A."
32. Harlem by Langston Hughes
"What happens to a dream deferred?"
"Hi there. My name is George Washington Carver."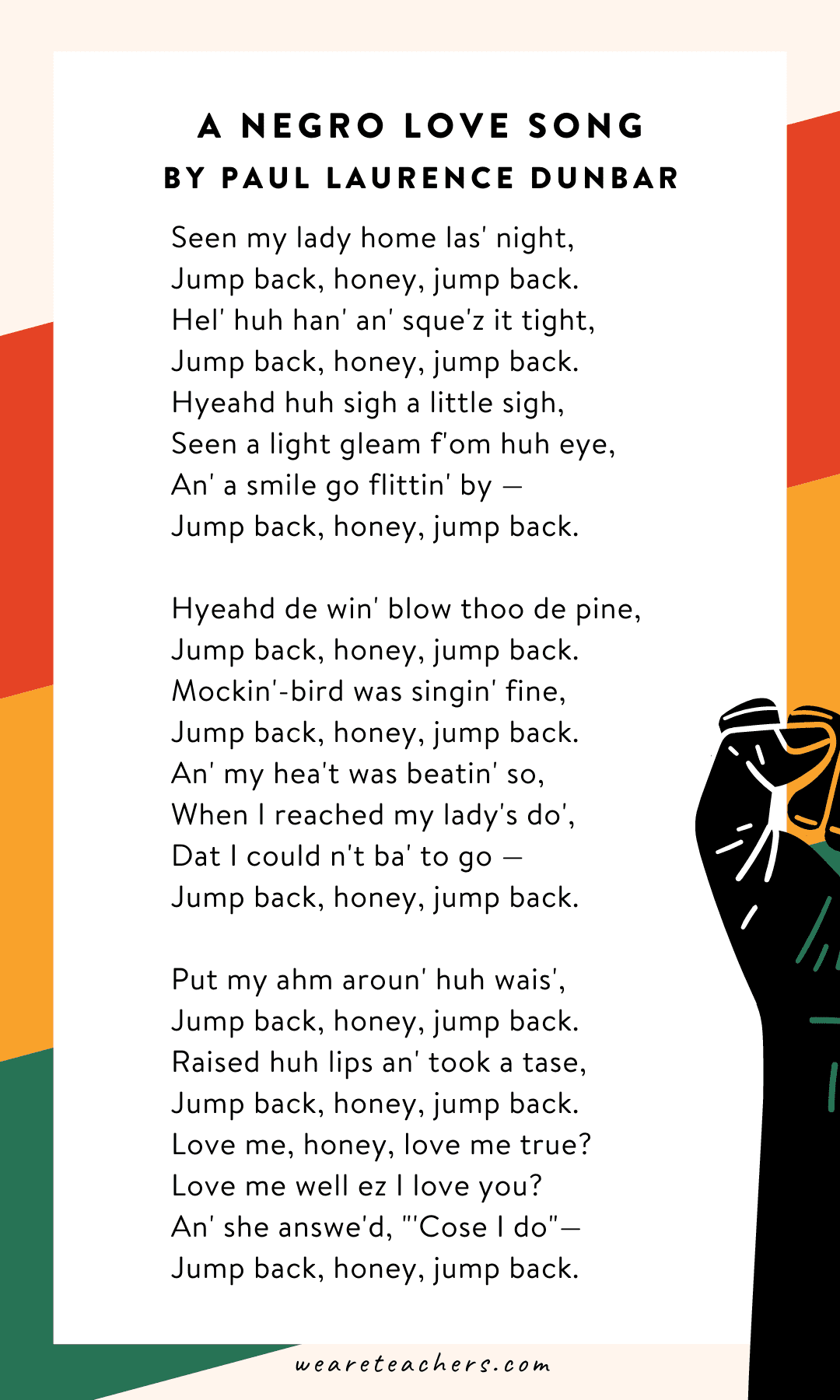 "Seen my lady home las' night…"
News
Modified On Jun 3, 2023 By Isaac How can you make the most of your university life? What is…