328 total views
Animals can be cute, cuddly, fast, smart, and gross … but they're all pretty amazing! Kids love learning about animals, so these amazing animal facts are perfect for sharing with your students. Post one during your morning meeting or share them all during a science lesson.
25 Amazing Animal Facts for Kids
The regal horned lizard has a gross way of repelling attackers. They squirt blood out of their eyes!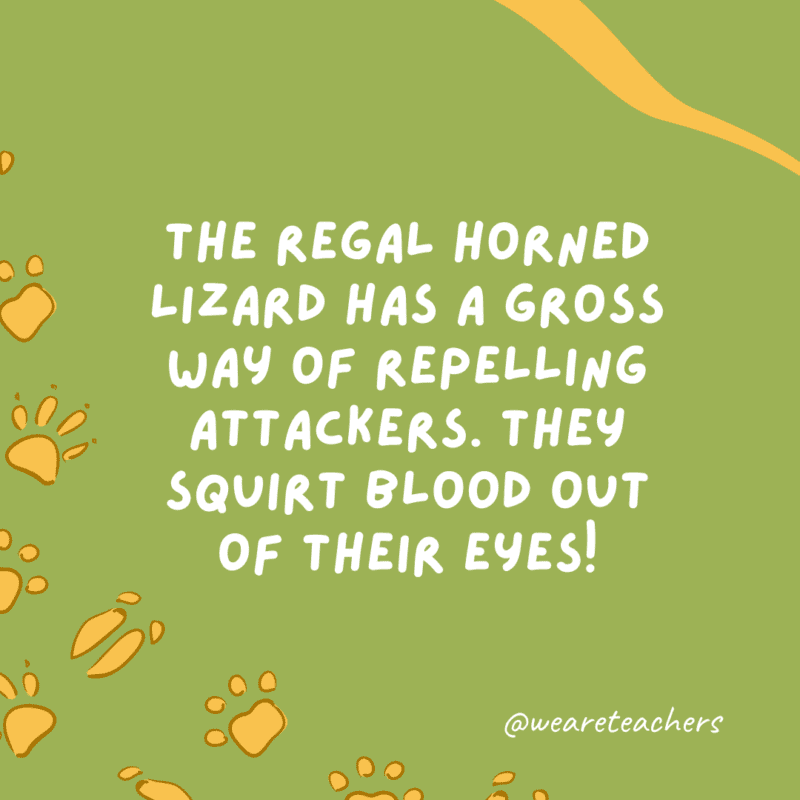 It's really gross, but if you want to see the lizard in action, check out this video from Animal Planet!
There are over 470 million dogs in the world. That's only 1 dog for every 16 people!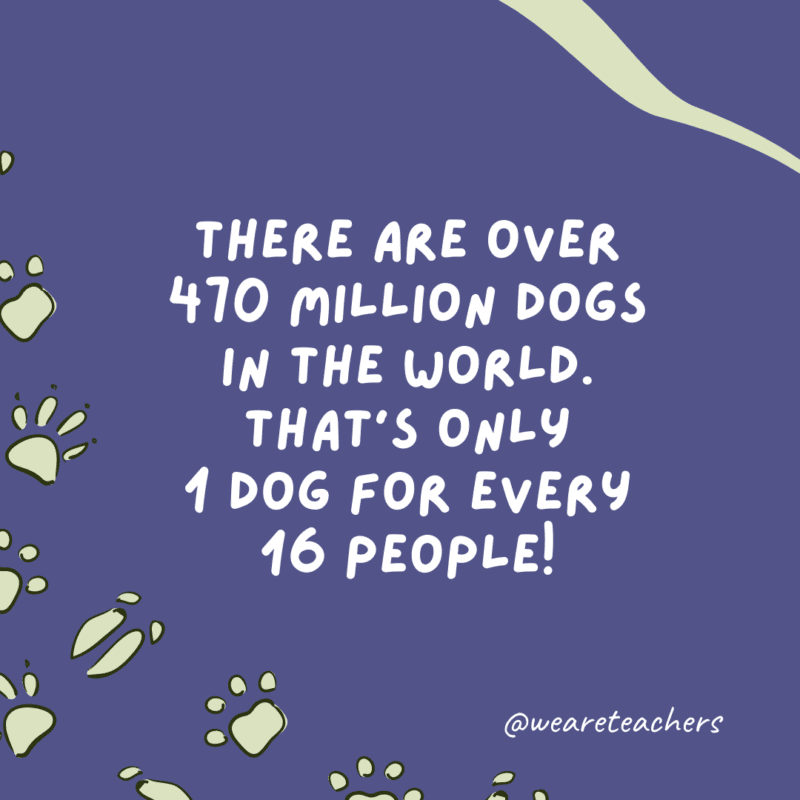 Scientists estimated that dogs were domesticated (made pet-friendly) 15,000 years ago. Learn more about the different dog breeds in this video!
Polar bears are not white. Their fur is actually transparent.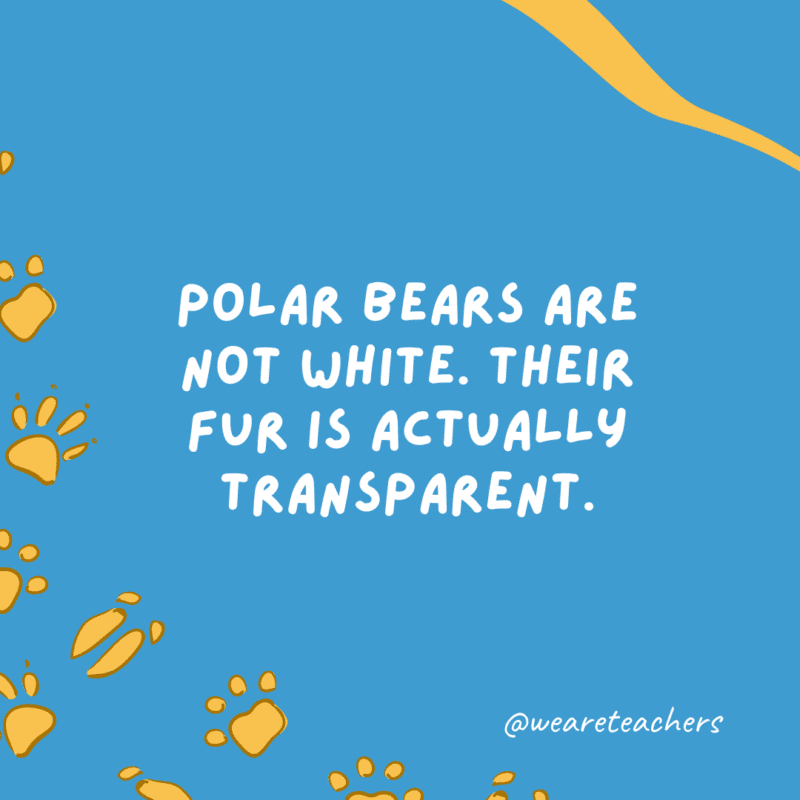 Learn more about how polar bears are unique in this video!
An ostrich's eyes are bigger than its brain.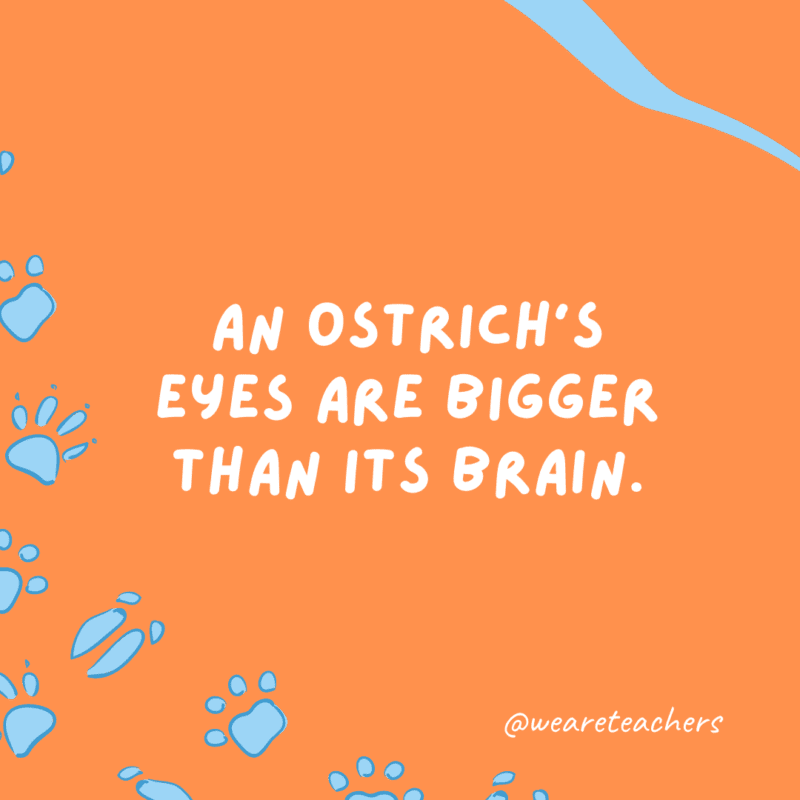 The ostrich's eyes are about the size of billiard balls. They take up so much room in the skull that the brain is actually smaller than either one of the eyeballs. Learn more fun facts about ostriches in this video from Animals for Kids.
Bats are the only mammals that can fly!

Learn more facts about bats in this video from SciShow Kids.
Some hummingbirds weigh less than a penny.
A penny can weigh up to four grams, but some hummingbirds weigh only two grams! Learn more about hummingbirds in this video from All Things Animals TV.
Dragonflies can see in all directions at the same time.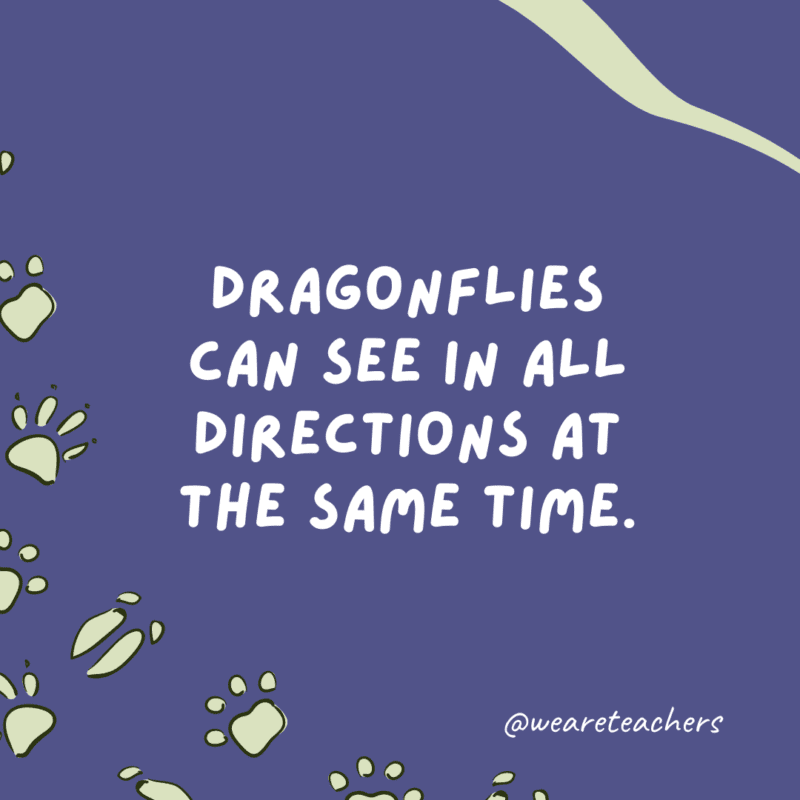 Learn more facts about dragonflies in this video from SciShow Kids.
Bats have thumbs.
The thumb usually has a substantial claw, which is used for climbing, food handling, and more!
Gorillas burp when they're happy!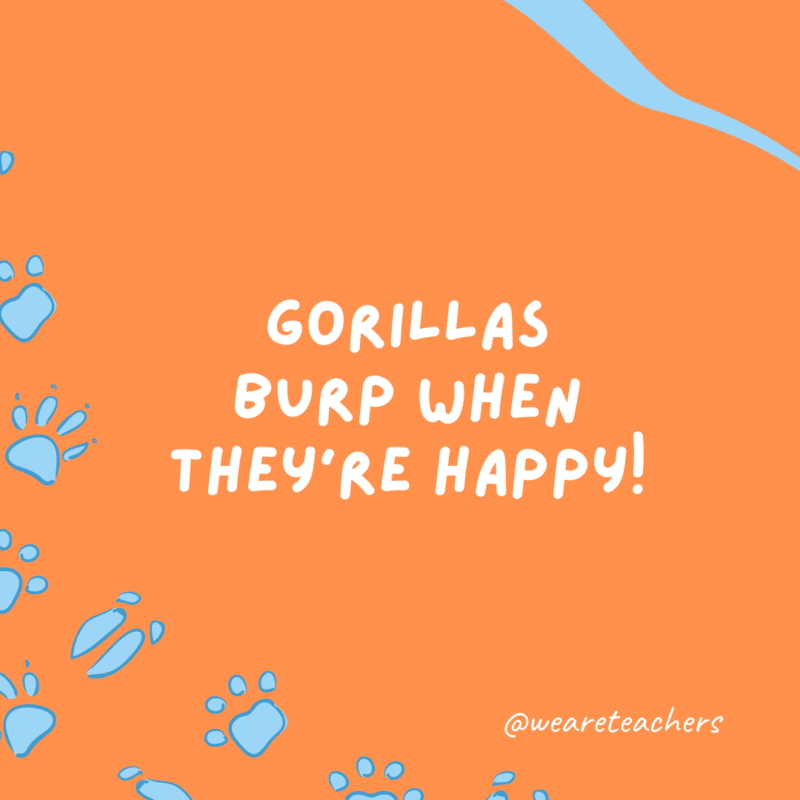 Learn more about amazing gorillas in this video from Nat Geo Kids!
A giraffe has seven bones in its neck (the same as a human, but they are much larger).
Learn more giraffe facts in this video from Homeschool pop.
Sharks lay the biggest eggs in the world.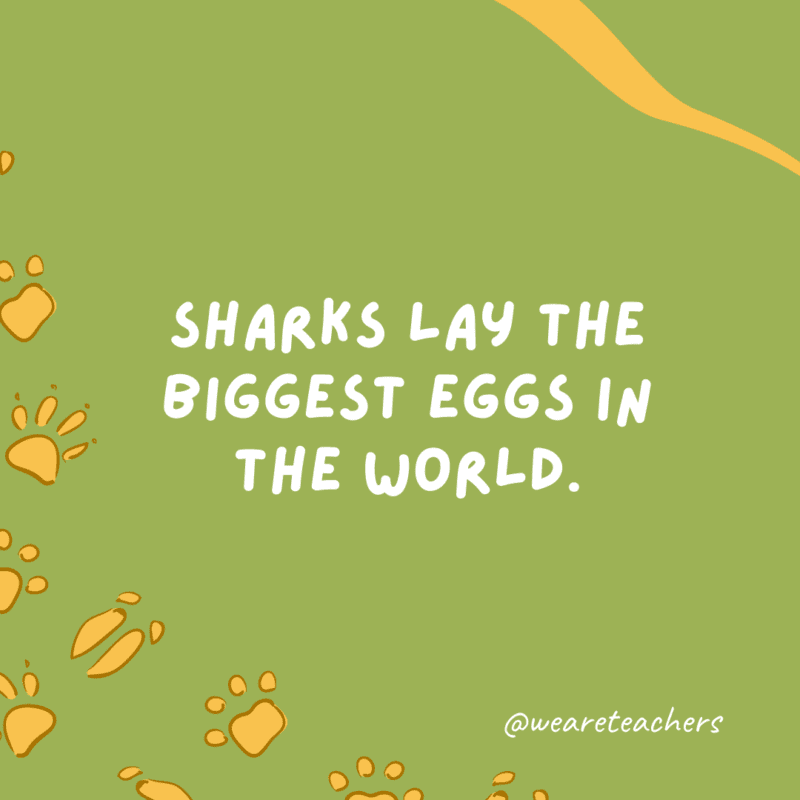 Learn more cool facts about sharks in this video from Nat Geo Kids.
Cheetahs only need to drink once every three to four days.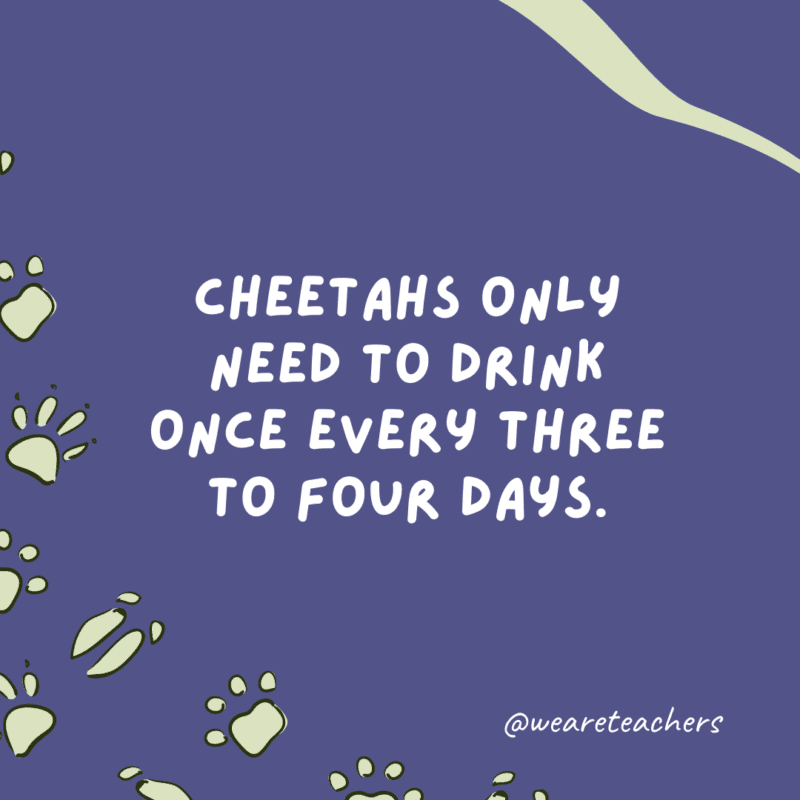 Learn more Cheetah facts in this video from Nat Geo Kids.
You can tell the age of a whale by looking at the wax plug in its ear.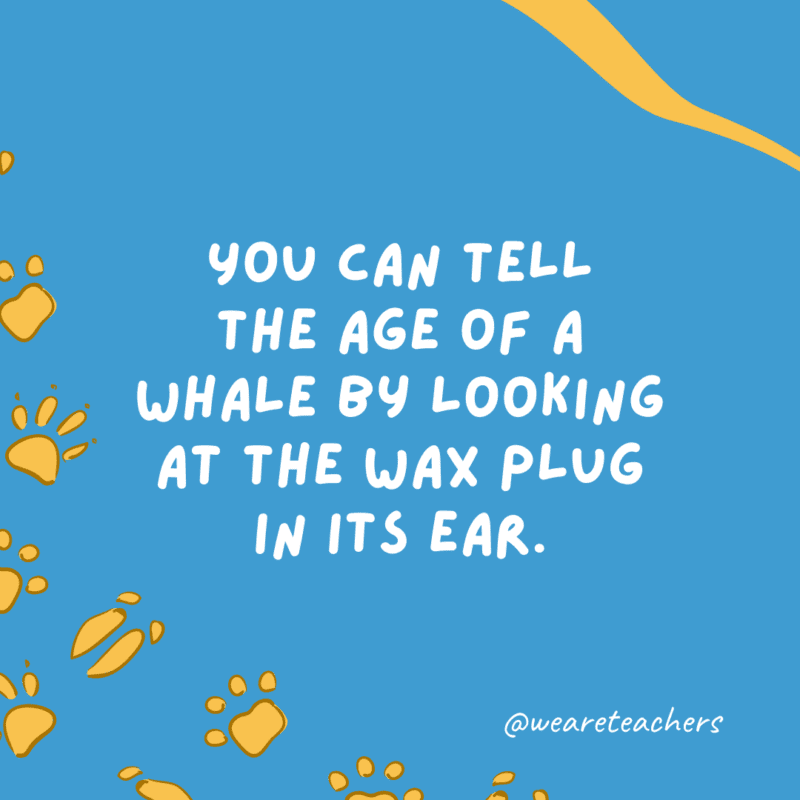 Much like tree rings, whale earwax accumulates in layers, each layer about every six months. By slicing up the wax a scientist can predict the age!
Gorilla noseprints are as unique as human fingerprints!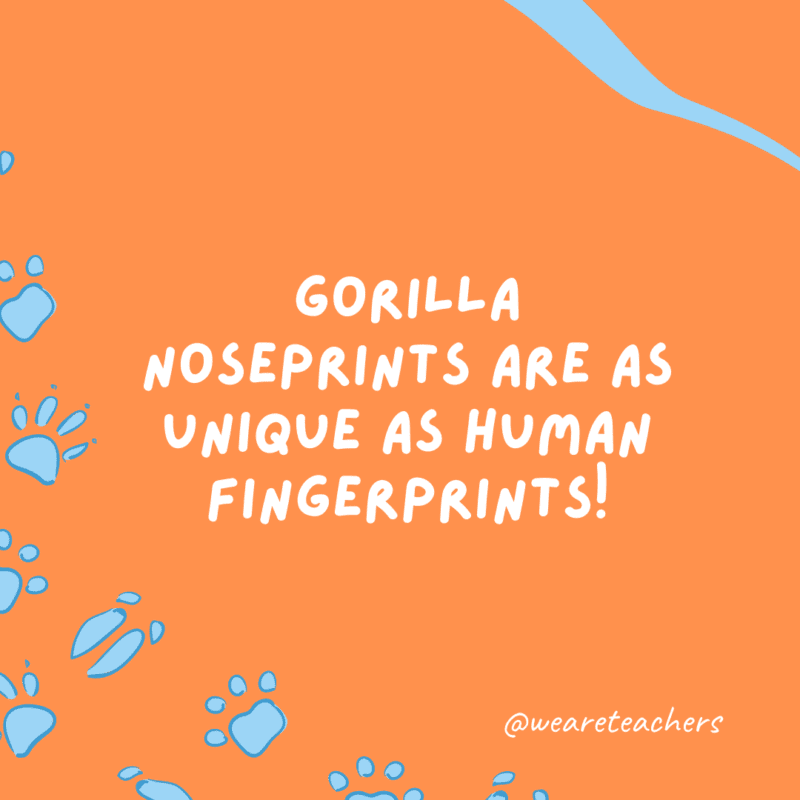 Learn more cool gorilla facts in this video from Nat Geo Kids.
Male rhinos are called bulls, and female elephants are called cows.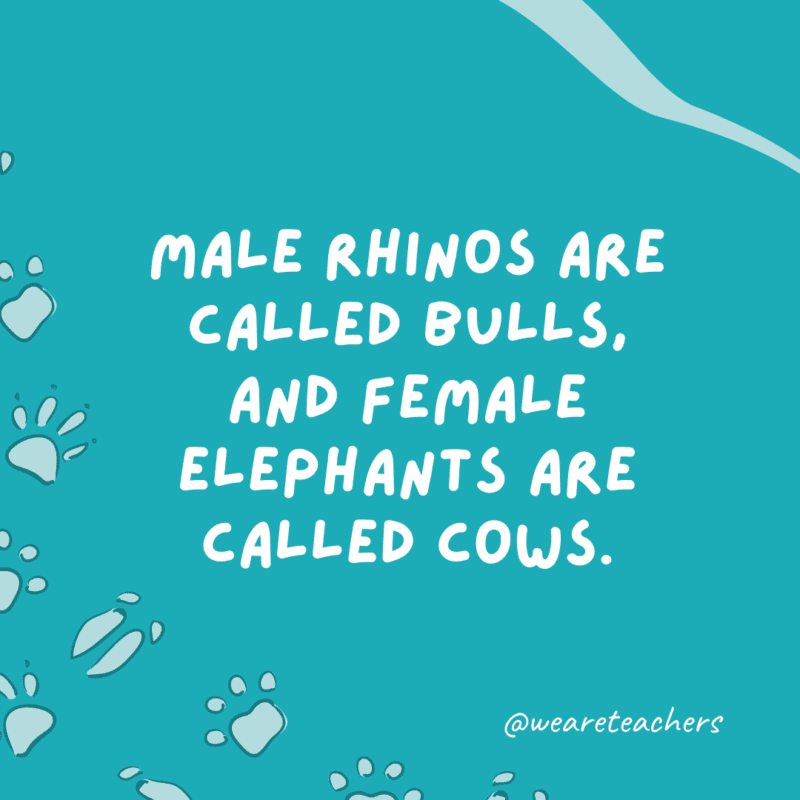 In fact, a lot of animal species use these same names, including alligators, camels, dolphins, and reindeer!
A tiger's roar can be heard as far as three kilometers (two miles) away.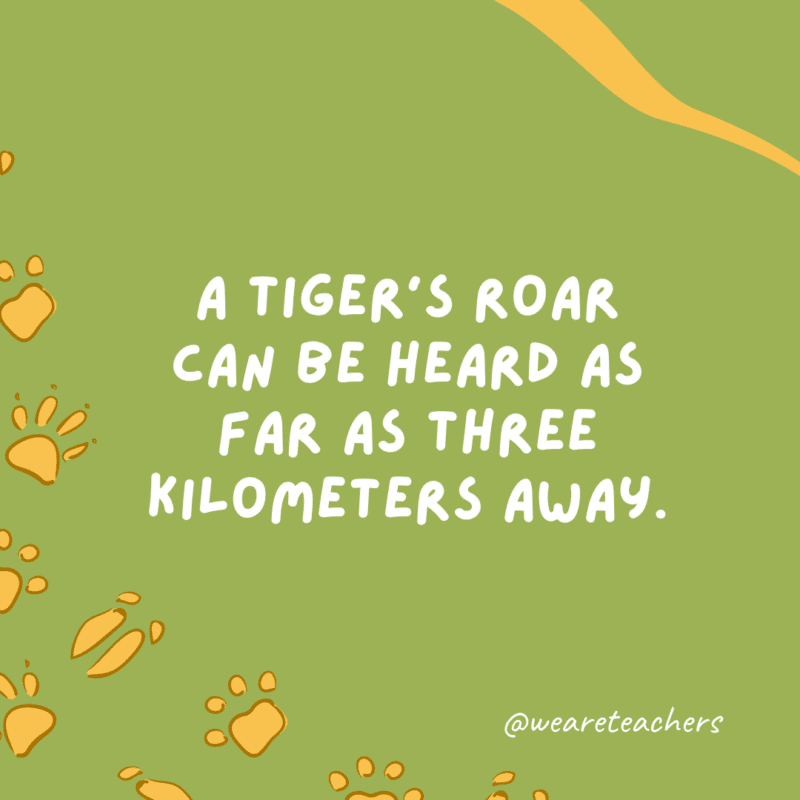 Learn more cool tiger facts in this video from Homeschool Pop
Walruses can sleep in water.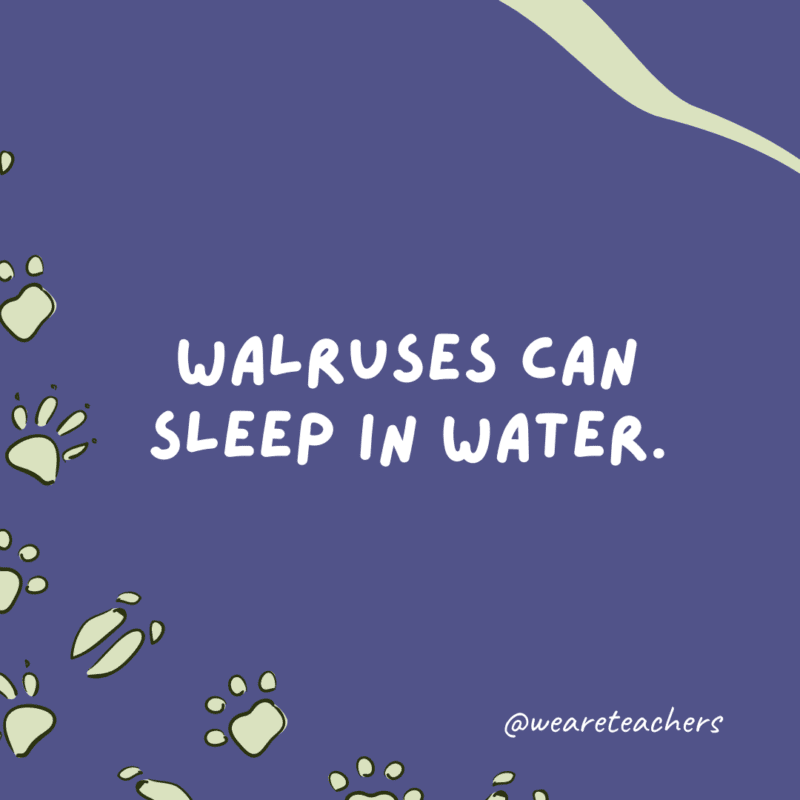 Walruses sleep around 19-20 hours a day! They can sleep in water and on land, although they sleep for longer periods on land
Giant anteaters can eat over 30,000 insects a day.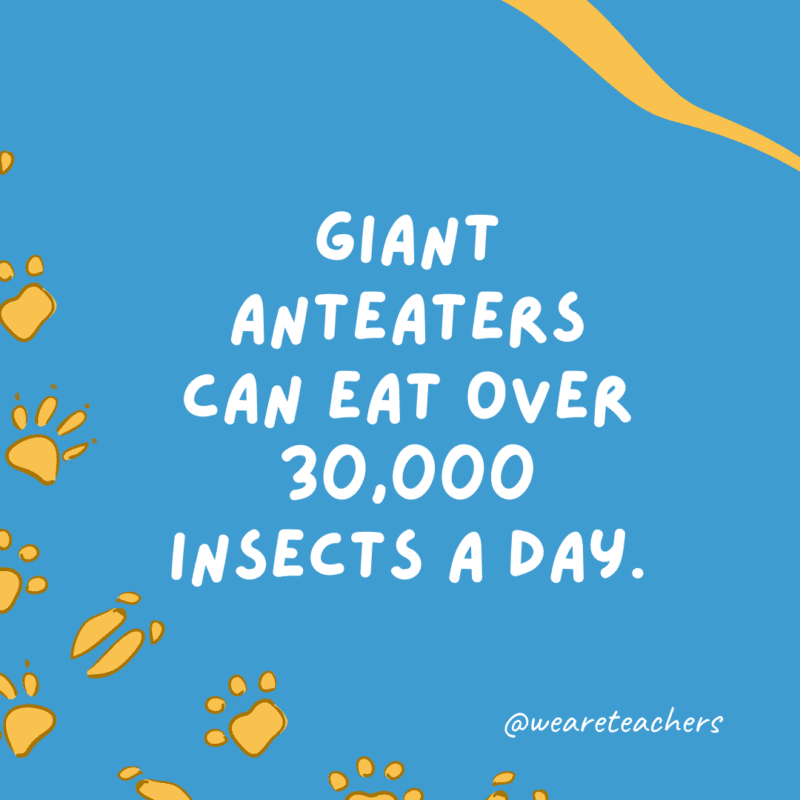 Anteaters primarily eat ants and termites, and gosh they eat a lot!
Starfish have no brain and no blood. And they aren't even fish!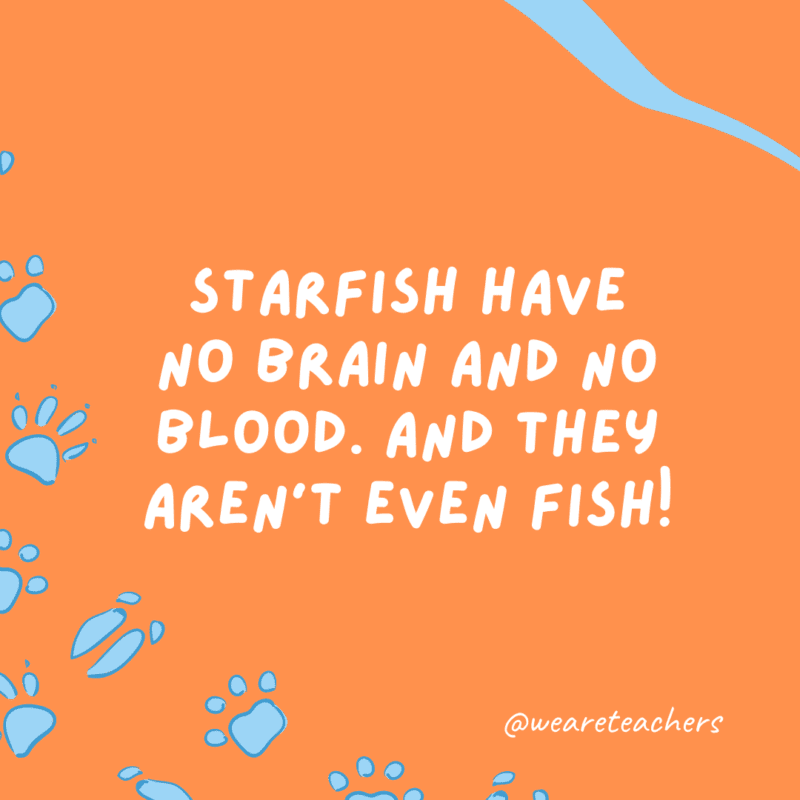 Learn ten more facts about sea stars in this video.
Baby elephants are able to stand within 20 minutes of being born.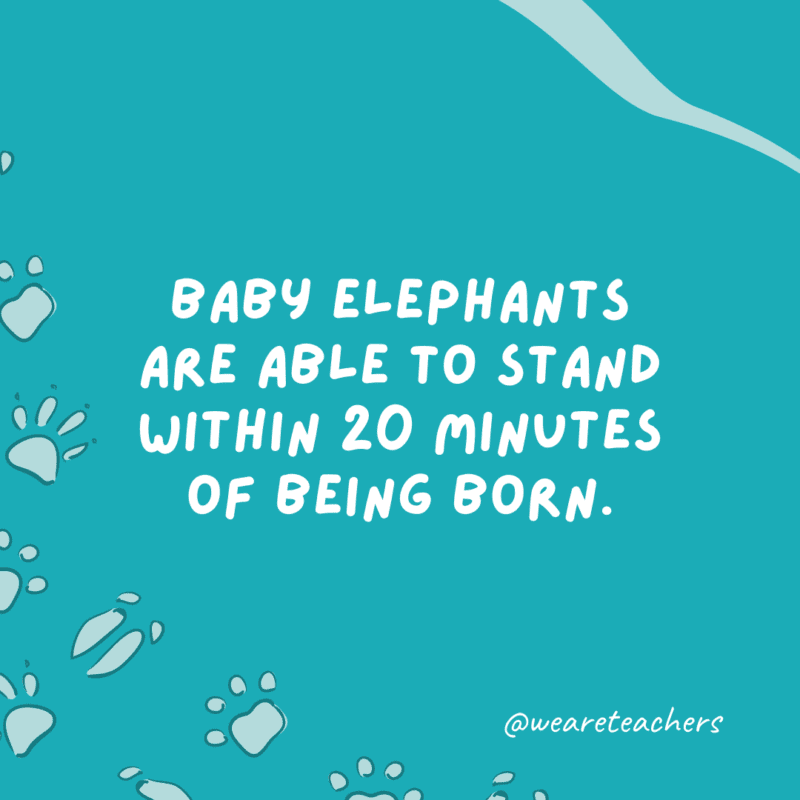 Learn more fun facts about elephants in this video from Homeschool Pop.
Reindeer grow new antlers every year.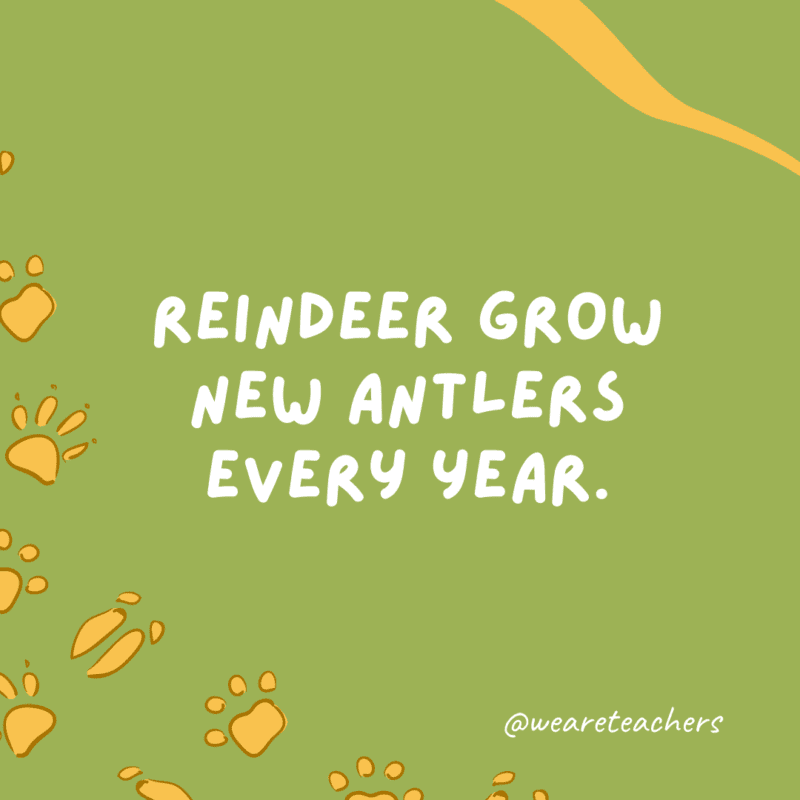 Both male and female reindeer grow antlers, and the antlers are like our fingerprints. No two are alike!
Sloths are so slow that in their native climate, algae actually grows on their fur.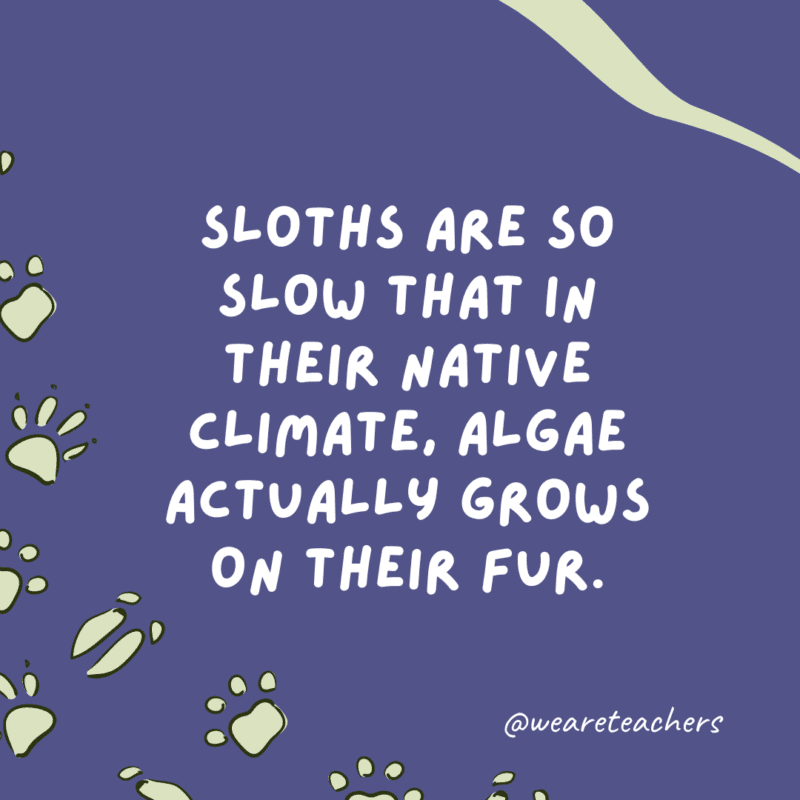 This is a symbiotic relationship. The sloth provides the algae with shelter and water. The algae provide the sloth with camouflage and extra nutrients.
Some land snails can sleep for up to three years in hibernation or aestivation.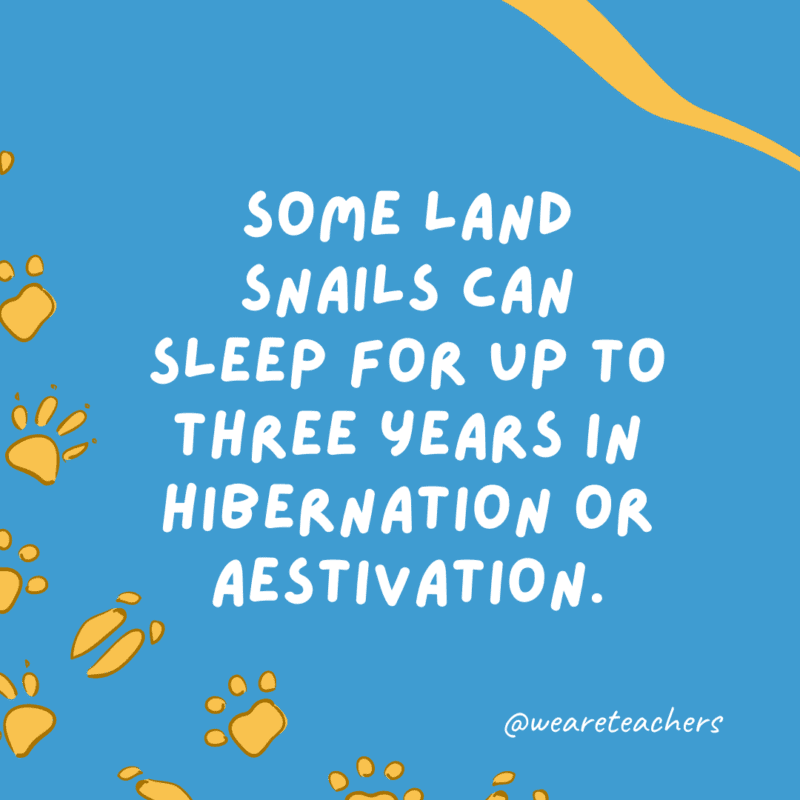 Snails need moisture to survive. If the weather is bad, this causes the snails to hibernate so long!
A grizzly bear's bite is so strong that it can crush a bowling ball.
Learn more fun facts about grizzly bears in this video from Little Fox.
Rats laugh when being tickled.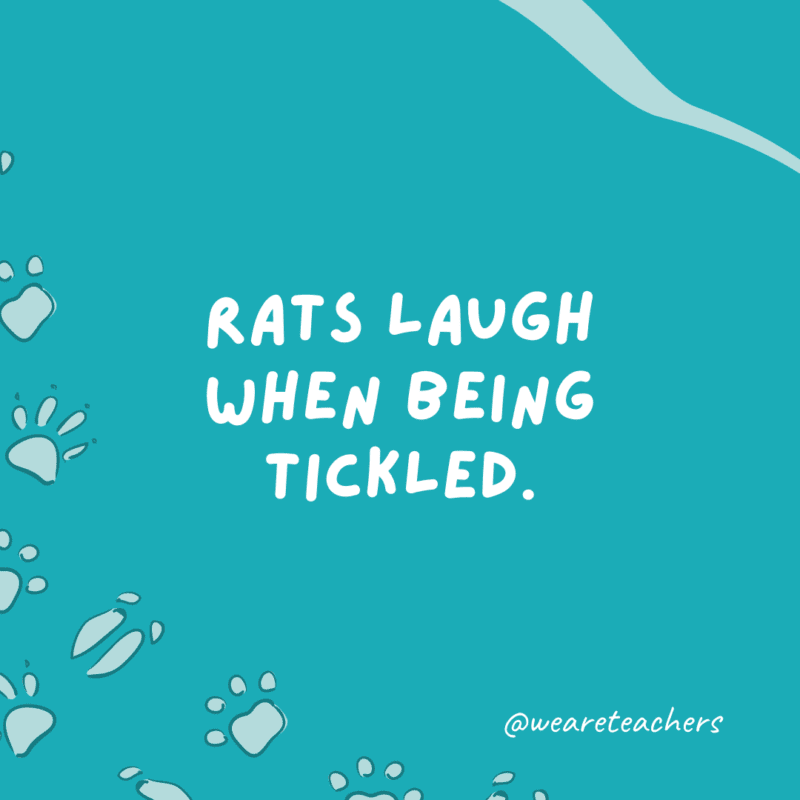 They actually let out tiny giggles, too high for humans to hear.
What are your favorite animal facts? Share in the comments below!
News
Are you wondering how many hours in a day should you study? You are not alone. Many students are…