432 total views

Brought to you by Adobe
The Adobe Education Exchange is the free learning platform and community, with workshops, classes, and resources, all designed by educators for educators, to ignite creativity in the classroom.
One-pager activities give students the boundaries they need to demonstrate their understanding. One-pager templates combine creativity and skills practice to create a visually-appealing poster that engages students and can be used in nearly any setting. Here's how you can use Adobe Creative Cloud Express one-pager templates for great looking one-page projects:
First, assign a one-page project to your students.
I just assigned a one-page project to my class and was happy to discover Adobe's easy-to-use digital option. My students are learning how to cite evidence, identify mood, and analyze how plot events correspond to Joseph Campbell's Hero's Journey. I knew that I'd use one-pager templates for the kids who wanted to work on paper, but my tech choices seemed limited. When I found Adobe's set of templates for educators, I found a solution that seems to combine the old school charm of the one-pager with tech that many students are already familiar with.
Next, share Adobe Creative Cloud 10 facts templates with your students.
These templates can be shared with students through the Adobe Creative Cloud Express web app. Students work right in the app on their own assignments. When they're finished, they have a custom one-pager reminiscent of textbook pages rich with color and graphic design elements. Bonus! You'll have something already organized to read and assess.
The 10 Facts Template has a basic layout with Latin text meant to be student-customized. There are also five completed samples included to serve as models that pique student interest. You'll find real content drawn from social studies, science, and math. Students can change any of the content templates making the possibilities endless.
Then, let the Adobe app help your students design it.
Once you explain the assignment, each student will have their own version of the document to remix. Students can click on a text box and modify the text using the sidebar. It's very easy to change the text, and the app automatically resizes text boxes. This is helpful for those kids who like to really, really explain things!
You can move graphic elements around and replace pictures right in the sidebar. Changing elements in these documents is intuitive for most students, and the interface is clear. This is what a busy teacher needs when she has thirty kids trying to figure out the same app at the same time.
Aside from the elements already contained in each template, students and teachers have access to all of the tools in the Creative Cloud Express app. You can modify the templates to fit what you need by adding images or changing colors and backgrounds. The templates give students everything they need to take the assignment and produce something they can be proud of.
Here's how your students one-pagers can look!
This template is perfect for turning math knowledge into a writing assignment that connects historical facts and math skills. Students can adapt it to demonstrate understanding of other math topics as well, such as algebraic expressions or functions.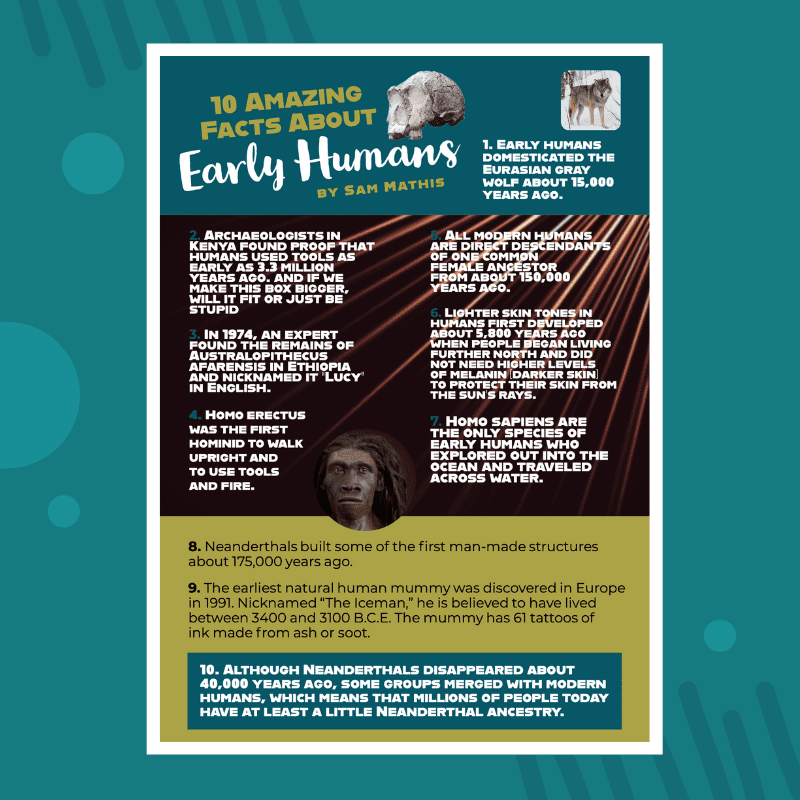 Show students how to present science or history content using these templates. The little differences in design and fonts assist students in how they can organize their text. They also provide a direct connection between the nonfiction text elements students so often learn when we're reading, but don't have a chance to develop in their own work.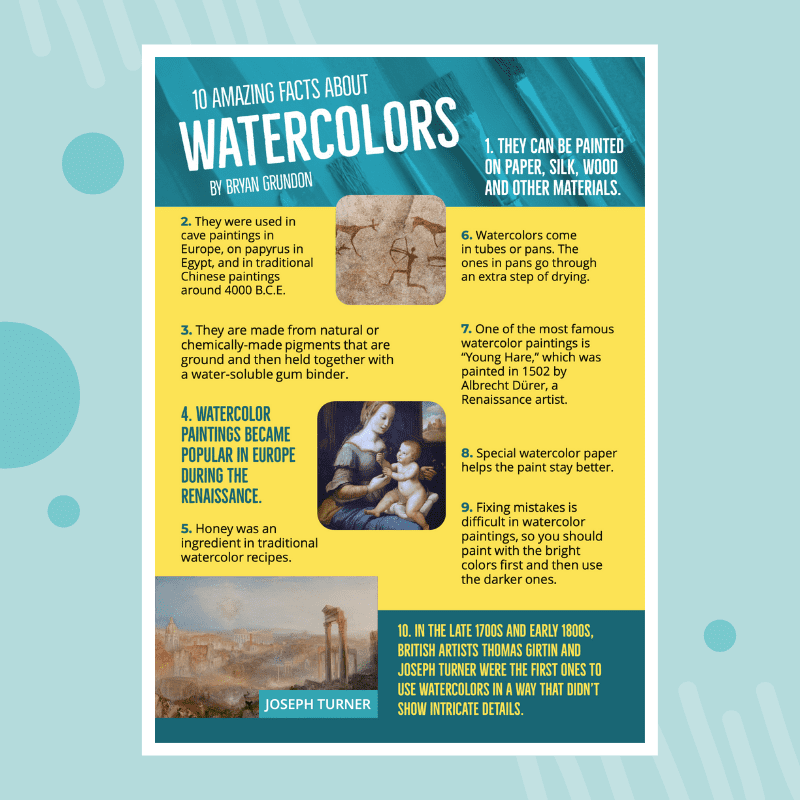 One thing I love about these templates is that they make it much easier for a student to achieve a visually appealing product. Yet, there is enough flexibility to give kids more creative customizable options. The templates themselves are also a great way to introduce students (and teachers) to digital design.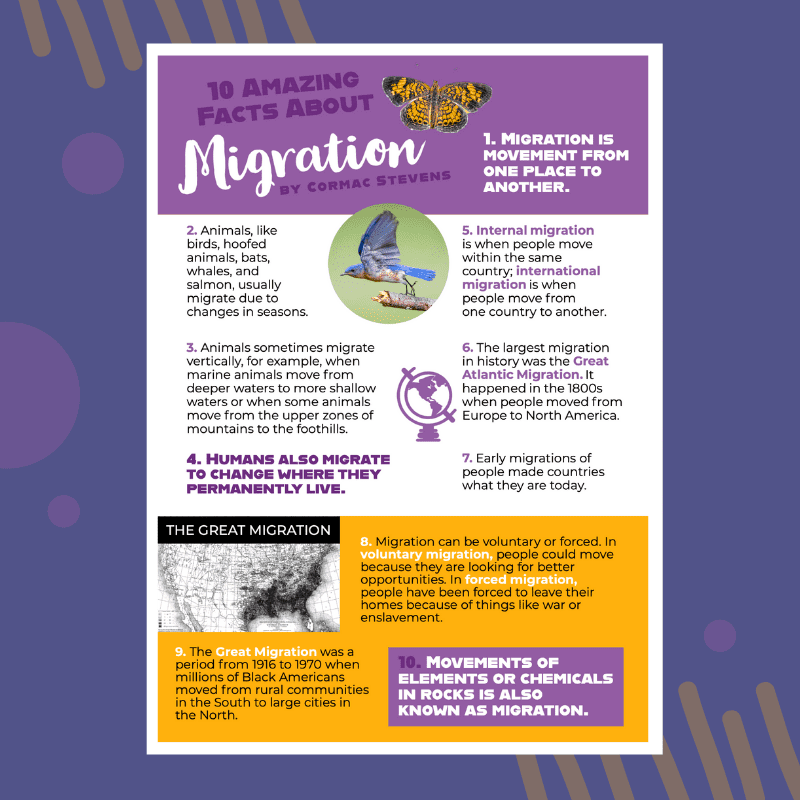 Help students organize chapter summaries and highlight important details. Science students can share research or lab findings. Your young scholars could spend time with original documents in Social Studies class and create something that looks like it's right out of the pages of their textbook.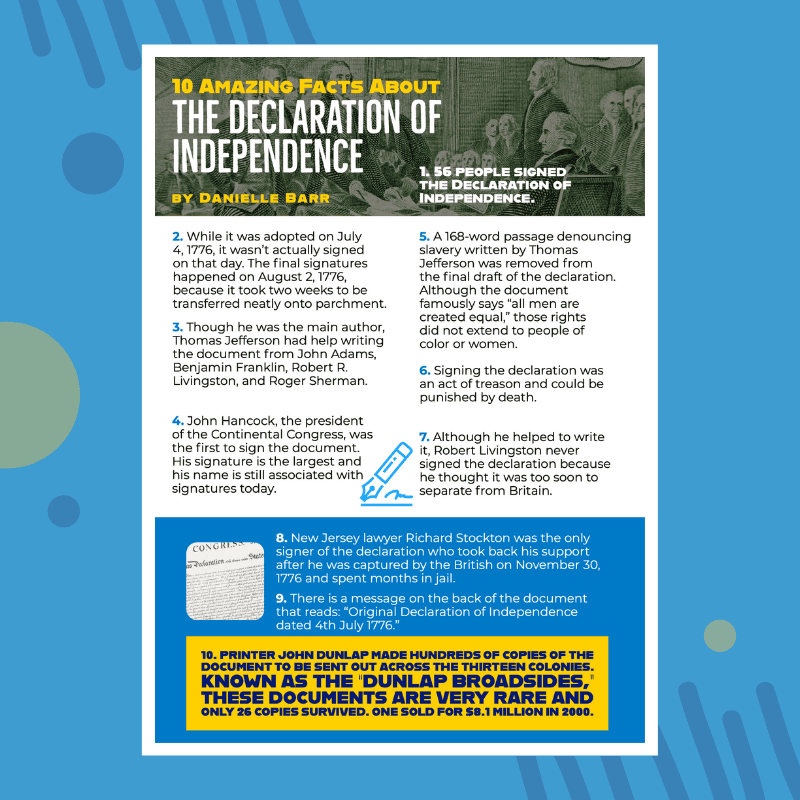 This example is perfect for summarizing content or for responding to reading comprehension questions. This template is more text-focused than the others, which would also be great for story outlines or character descriptions.
Most importantly, since these templates are perfect for a variety of content and skills, they're a great way to assign cross-curricular activities and projects. After you've worked with them, go ahead and share them with your colleagues. If one solution can save an entire team a little planning time, everybody wins.
Try it now! Download your 10 Facts Template here!
News
Some days, you simply have to put the books aside and head outside. These nature crafts are the perfect…