247 total views
How to Create And Update Jamb Profile For Jamb CBT 2022 UTME And Direct Entry. Just Like Use of English, Jamb Profile Creation is Compulsory for Jamb 2022 Registration.
What is Jamb Profile? Jamb Profile is a Jamb Account Candidates must Create before Registering Jamb UTME or Direct Entry, Check Jamb Result, Print Original result Slip, Accept Jamb Caps admission Status and Correct errors on Jamb Portal.
FREE VIDEO LESSONS 

» Classes For Your Subjects
» Detailed Exam Explanations
» Past Questions And Answers


You may Click Here to Score 350+ with Flashlearners Jamb App Or Simply Click Here to Watch Jamb Video Tutorials. Continue reading for Step by Step Guide to Create a Jamb Profile.
Recommended: How to create an email for Jamb
How to Create Jamb Profile Using NIN
Send NIN And NIN number to 55019
Open Text Message App and Send NIN 00123456789 to 55019 to Create your Jamb Profile. Replace 00123456789 with the numbers in your NIN Slip.
After sending NIN And Number to 55019, you will get the following message…
Your request has been recieved and is being processed, you will get response shortly. The service will cost you #50
After the message above, wait for your Jamb profile code. You will either get it immediately or after some hours. When you receive Profile Code, the next thing is to Purchase Jamb E-PIN.
You may also be told that your NIN has already been registered with a GSM Number. In this case, confirm that the number is your own and use it to send NIN to 55019.
Jamb Profile USSD Code 1
Dial *55019*1*00123456789#
Replace 00123456789 with your NIN Number
Done
Creat Profile Using SMS to 66019
Send NIN and NIN Number to 66019
Send NIN 00123456789 to 66019 to Create Jamb Profile. Replace 00123456789 with your real NIN number.
If you sent NIN NINNUMBER to 55019 and yet to receive profile code after 24 hours, use the alternate number. Jamb adds the new USSD code 66019 for candidates to create their profile. You can use either 55019 or 66019 for creating profile.
Jamb Profile USSD Code 2
Dial *55019*1*00123456789#
Replace 00123456789 with your NIN Number
Done
Invalid Format & Unable To Verify NIN
If you are getting an Invalid Format or Failed to Verify NIN, then the following guide will be of help to you.
NIN must be length = 11
Make sure your NIN is correctly linked with your number
You can use any SIM Card So long it is registered with your name
Do not use Sim registered with another name
Make sure the NIN Name Matches the name on your SIM Card
Ensure to have N100 or above airtime on your Phone
Make sure you Typed the Correct NIN Number
Did I put more than one Space between your NIN and my NIN Number?
Someone Wrote: Please, I'm trying to get my Profile Code and I already have my NIN. I'm using Etisalat and the response I got was "Failed to verify NIN". Then I was told not to use 9mobile. I was advised to use my mum's MTN SIM since I have no other Sim, but still getting the same response.
My original SIM was registered by her in her name though and I was wondering if it could affect my getting the Profile code since it's her name on the SIM and not mine.
If you followed all the steps above, Jamb should send you Some Code. After getting the code, the next thing is getting an E-PIN. NIN Must be length = 11.
How To Avoid SMS Issues Creating Profile
Don't add a comma between NIN & NIN Number.
Don't add space after your NIN Number
50 Naira will be deducted from your Sim. Make sure you have above N50 Naira airtime on your Mobile phone before sending the SMS.
One Phone number can be used by one candidate only. Don't share the same number with your brother or sister. They should get their own sim and send their own message.
Make sure your phone number is linked with NIN before you send NIN to 55019.
Don't use your dad, mom or brother's phone number.
Recommended: Pass with Flashlearners Jamb application
Generated Profile Code Names
Another possible error message when trying to generate a Jamb profile code is, "Already generated Profile Code Names Does Not match Names you enrolled with NIMC.
It simply means the Name you used to register your SIM Card is different from the name you used to register NIN.
Your profile name is your SIM Card name. It should match your NINC name, i.e the name you entered while enrolling NIN should match with your SIM Registration name.
Did you register your SIM yourself?
Are you using someone's SIM Card?
Are you sure you are using your NIN Number?
Some persons claimed that they were able to register Jamb profile even when the name on their NIN Slip and SIM Card is different. But for most persons, they get rejected.
How to Create Profile On Jamb Website
This is not a Recommended Method. SMS Method is Advised…
Visit the Jamb website using this link
Locate create e-Facility account/login at the top
Click on the create New account/Sign Up
Enter your Email
Select Security Question
Enter your Security Answer
Verify your Email Account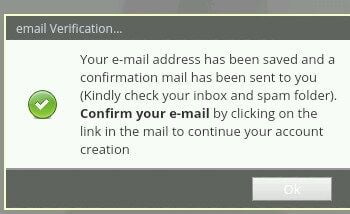 Log in to your email, copy and paste the confirmation code sent to you
Click on the link that Jamb will send to you to continue the registration.
Since 2018, candidates have been noticing that the profile code jamb gives to them is similar to that of the previous years. This happens if it is your second or third time sitting for Jamb and it is not an issue.
You can be given the same profile code for Jamb 2020 in Jamb 2022
The Joint Admission and Matriculation Board, JAMB portal has been updated and it is now mandatory for all candidates to create a Profile on the Jamb website before they can participate in the 2022 UTME.
Recommended: 10 things you can do with your profile
Jamb profile will still be relevant in Jamb 2022, 2023, 2024 Profile and so on. You have to be used to the system. You may want to click here to follow my Jamb series.
News
Setting aside your legal obligation to refer students to Child Protective Services if you suspect abuse or neglect, there…