399 total views
Eric Carle's The Very Hungry Caterpillar was originally published over 50 years ago! And did you know that there is a special day dedicated to this favorite book? March 20 is known as Very Hungry Caterpillar Day around the world. Looking for fun ways to celebrate? Check out these favorite The Very Hungry Caterpillar activities.
1. Caterpillar Necklace
Source: Hands On As We Grow
This caterpillar necklace is a fantastic way to get kids' imaginations going and support fine motor skills. This simple activity involves threading dyed penne noodles and paper discs cut from construction paper onto a piece of yarn. Tie off the ends, and your kids will have a fancy necklace to share with their family.
2. Tissue Paper Butterflies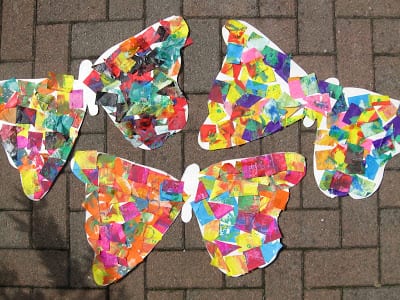 Source: Preschool Play
This colorful craft is as fun as it is pretty! Children tear squares from thick sheets of tissue paper and glue them onto a pre-cut card stock butterfly.
3. Caterpillar Headband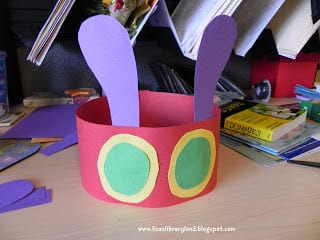 Source: Lisa's Libraryland
After reading the story, make these fun caterpillar headbands out of colored construction paper and have a fun parade around the classroom!
4. Egg Carton Caterpillar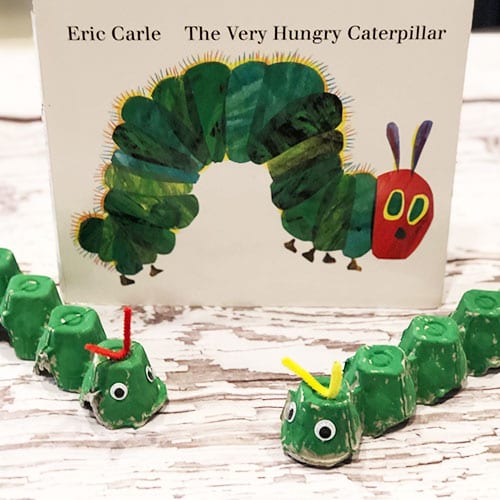 Source: Two Pink Peonies
No activity roundup for The Very Hungry Caterpillar would be complete without the classic egg carton caterpillar. Yes, it's been done before, but it's one of those memorable activities (and keepsakes) that every kid loves.
5. Paper Plate Caterpillar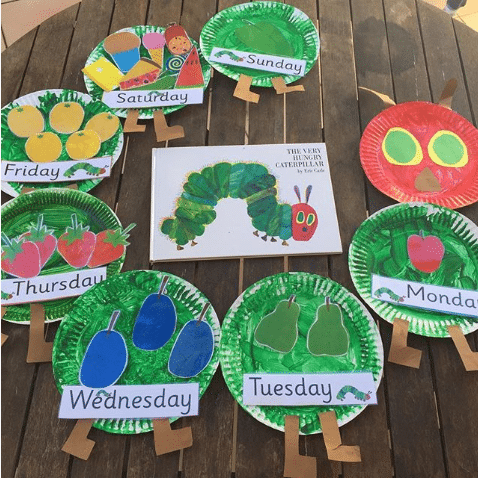 Source: Learning Through Play
This activity helps students engage with the story, learn the days of the week, practice their counting skills, and learn about healthy eating!
6. Caterpillar Letter Sort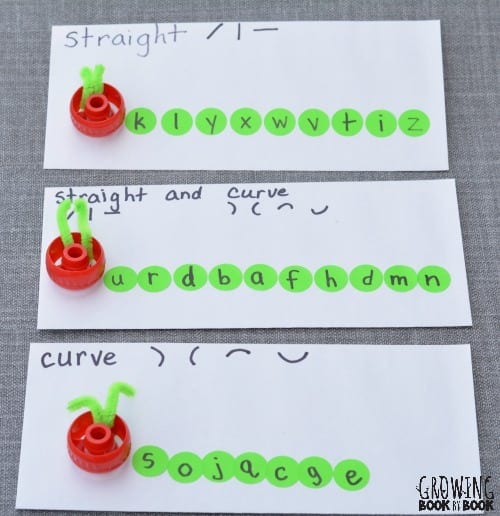 Source: Growing Book by Book
Being able to recognize the similarities and differences between letters is an important skill for early readers and writers. With this fun activity, kids build caterpillars letter by letter by sorting them into curves and straights.
7. Clothespin Story Retelling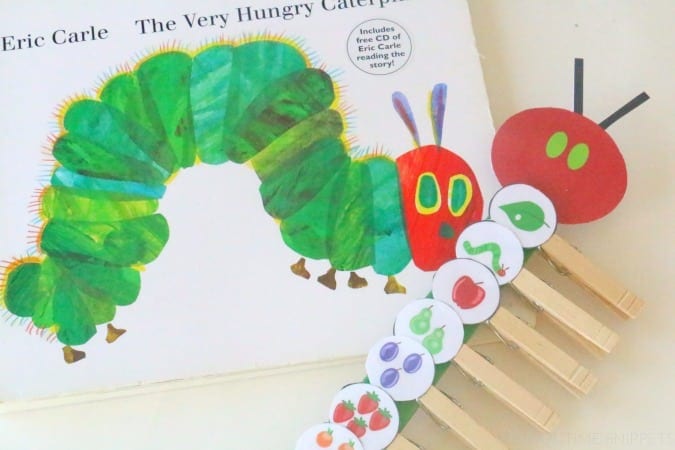 Source: School Time Snippets
This activity is a fun way to work on another important literacy skill—sequencing. After reading the story together, students can retell it in order by clipping the story sequence circles (download here) onto the caterpillar body.
8. Caterpillar Word Puzzles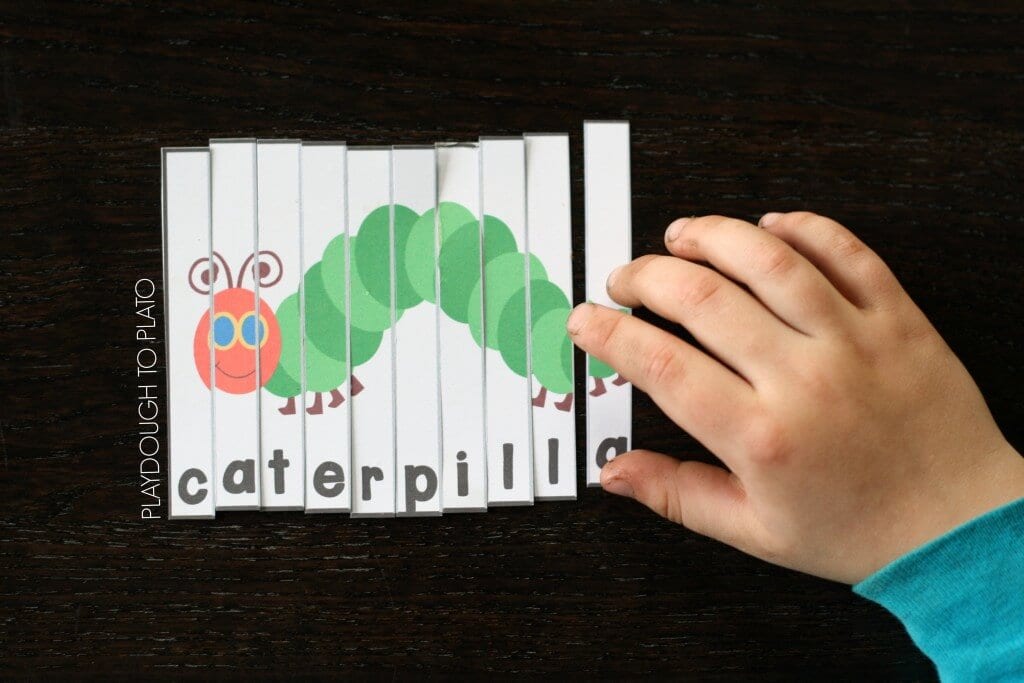 Source: Playdough to Plato
These simple, colorful word puzzles are a novel way to practice letter sounds, shape recognition, word building, and fine motor skills. Download templates here.
9. Fine Motor Activity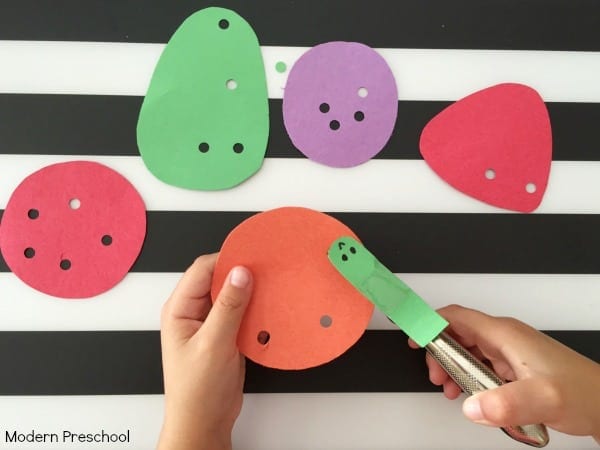 Source: Modern Preschool
Speaking of fine motor skills, kids will love this activity. They will chomp and munch through the fruit shapes using a caterpillar hole punch. Have them retell the story as they munch so you can check for comprehension.
10. Grassy Caterpillar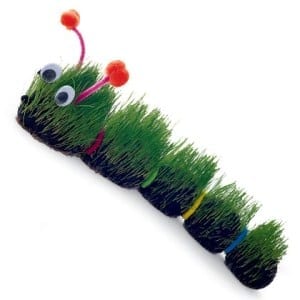 Source: Toys in the Dryer
Get your hands dirty and give a little nature lesson while celebrating The Very Hungry Caterpillar. This blog gives you step-by-step directions (scroll down to Thursday's entry) for creating your own project.
11. Caterpillar Pop-up Book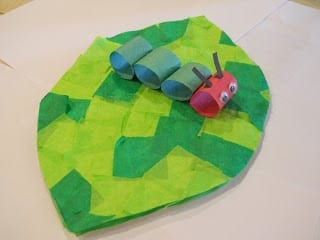 Source: Mrs. T's First Grade Class
This adorable book features a little caterpillar lying on a leaf on the cover, his cozy cocoon on the back, and the butterfly he becomes in the middle. Hang these books from your classroom ceiling for a colorful display.
12. Storytelling Basket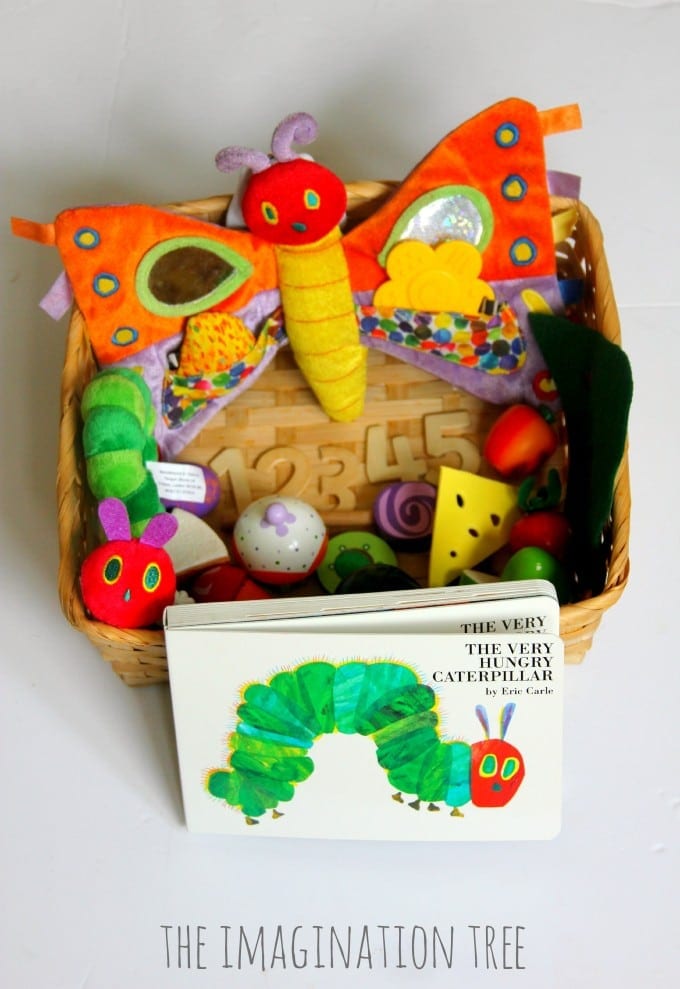 Source: The Imagination Tree
Use this fun basket when reading the story with your class, then have it available afterward for kids to enjoy in a choice center. Include the book, a caterpillar, a butterfly, and plastic foods for the caterpillar to munch on.
13. Caterpillar Fingerprint Counting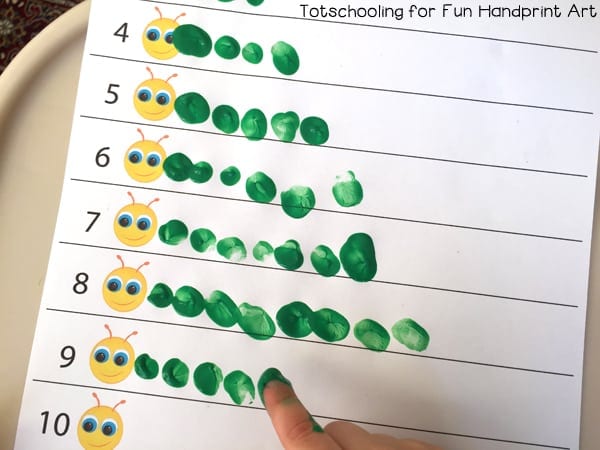 Source: Totschooling
Looking for a fun caterpillar activity that combines art and math? These free fingerprint counting printables make learning number sense fun while giving your kids a chance to get their hands messy. Also, check out Totschooling's free dot-paint packet, which includes tons of activities to help kids work on fine motor skills, counting skills, prereading and prewriting skills, and more.
14. Hungry Caterpillar Bug Jars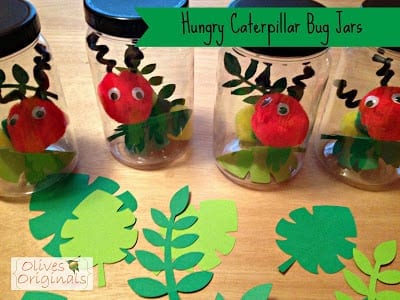 Source: Olives Originals
Use pom-poms, pipe cleaners, and googly eyes to create these adorable caterpillars. Cut out some fresh green leaves, pop them in a mason jar, and give your students their very own lovable pet.
15. Classroom Caterpillar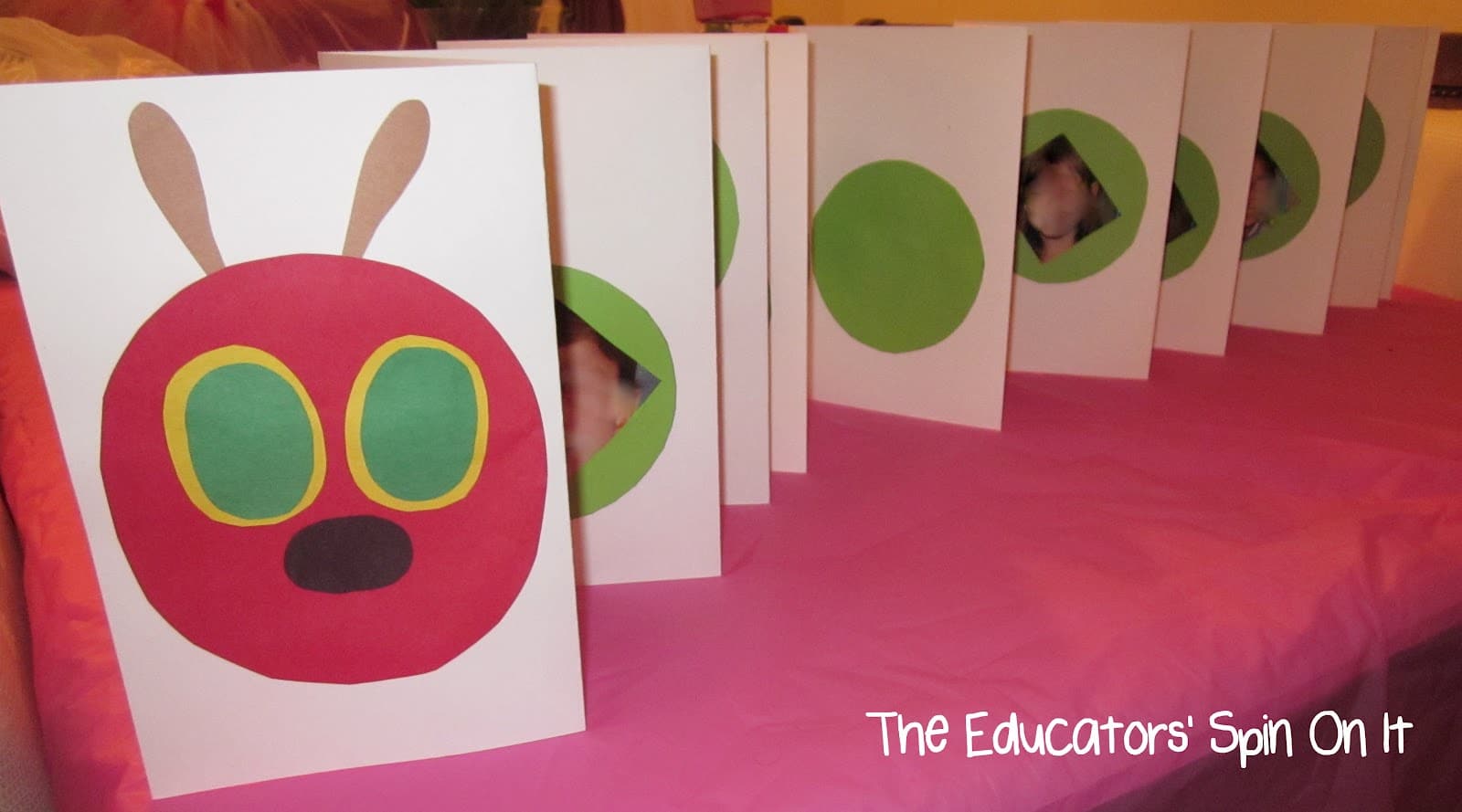 Source: The Educators' Spin On It
Have each student paint a green circle on an 8.5 x 11 sheet of white card stock. If you have time to take and print photos of each child, have them glue their photo inside of their circle. If not, ask each student to draw a self-portrait. Join the children's pages together with staples or tape and add the caterpillar's head (see photo for sample). Hang your class caterpillar in the hall outside your classroom or on your door to share with your school.
What are your favorite The Very Hungry Caterpillar activities? Come and share in our WeAreTeachers Helpline group on Facebook.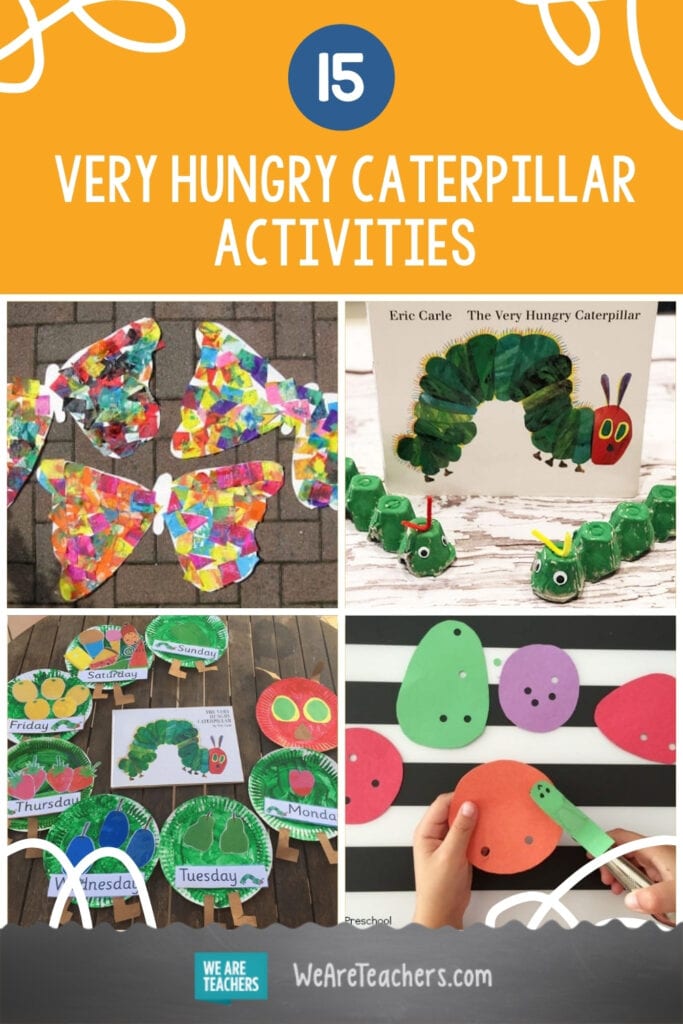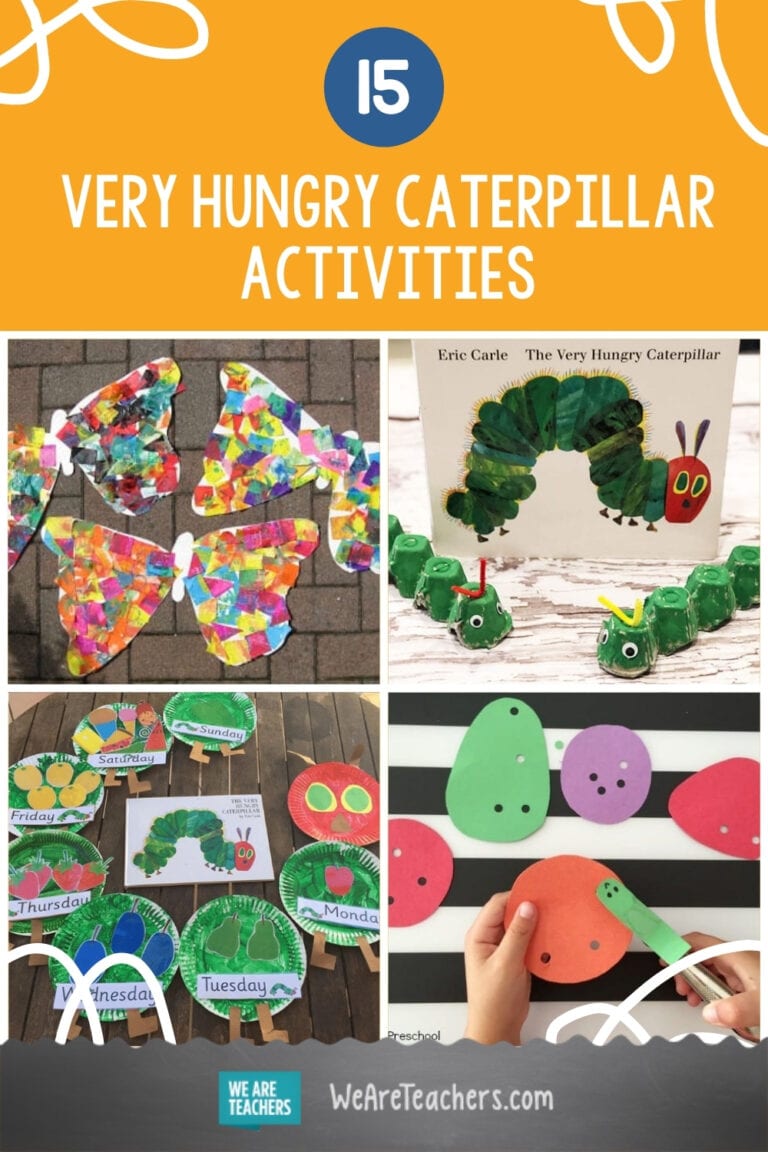 News
Have you ever wondered what the longest living organism on Earth is? If you guessed trees, you are correct!…