341 total views
They're about to walk through your door for the first time—how are you going to welcome them? These back-to-school classroom door decorations let you show off your teacher personality from day one. From simple but meaningful to artistic and impressive, these ideas cover every subject, every teacher type, and every budget. Get ready to make an incredible first impression!
Tip: Not allowed to decorate your doors because of fire marshal or safety rules? Many of these make terrific bulletin boards too.
(Just a heads up, WeAreTeachers may collect a share of sales from the links on this page. We only recommend items our team loves!)
1. Believe You Can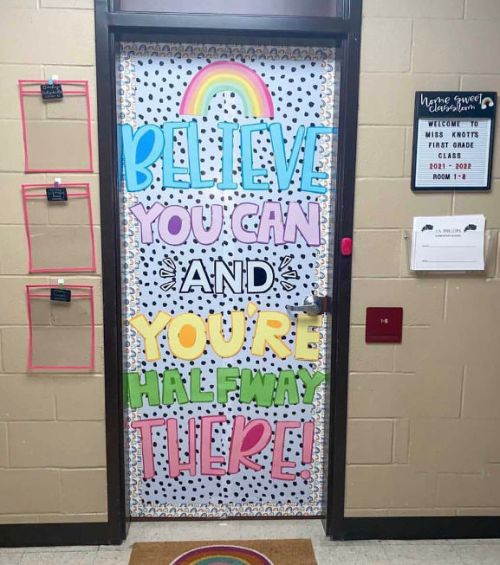 This is the perfect powerful message to greet your students on the first day!
Source: @joeyudovich
2. Our Class Fits Together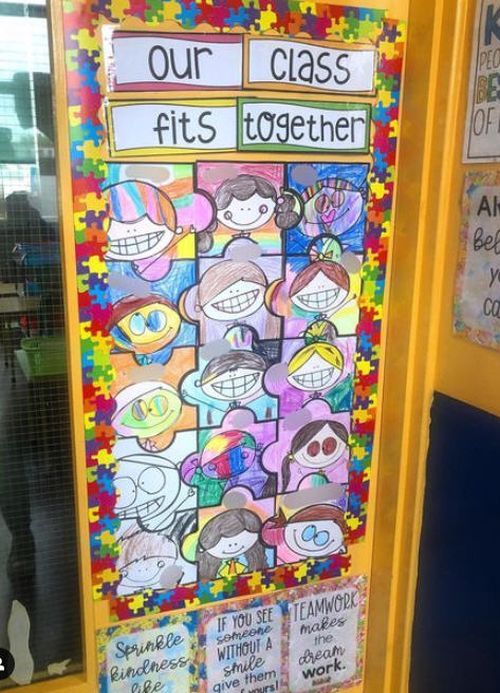 You're all pieces of the same puzzle, and you're in this together! (Get that cute puzzle border here.)
Source: @missmuinteoir
3. Just Keep Swimming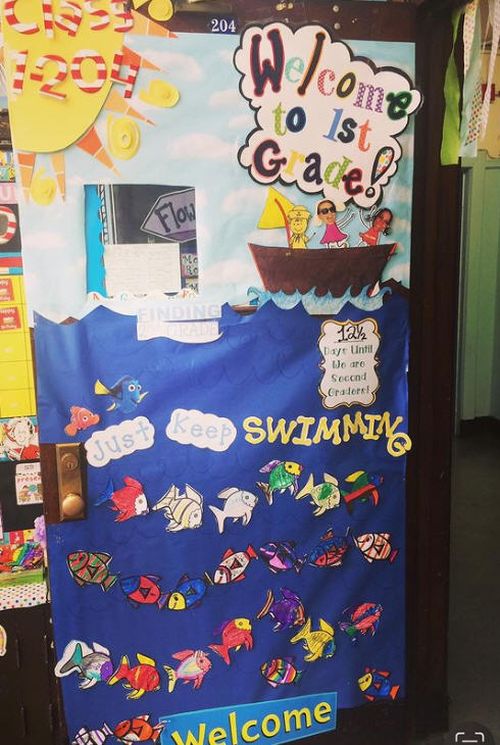 Welcome back an entire school of little fishies (and share a little Disney love)!
Source: @foleyfunfridays
4. Toddler Tiki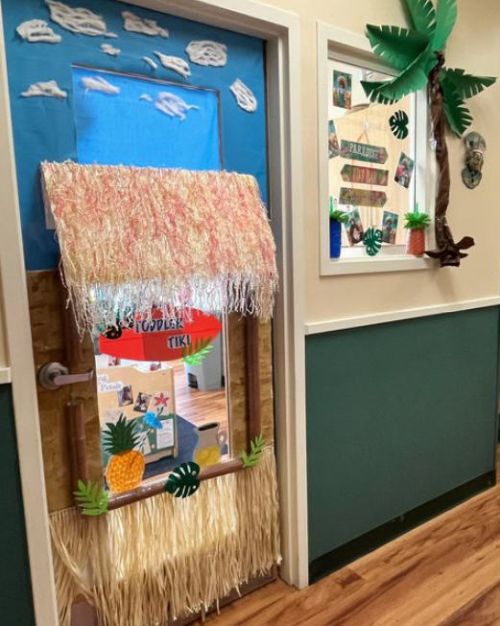 If you really want to go all out, 3D elements are sure to grab their attention.
Source: @yogamomkath
5. Puppy Smiles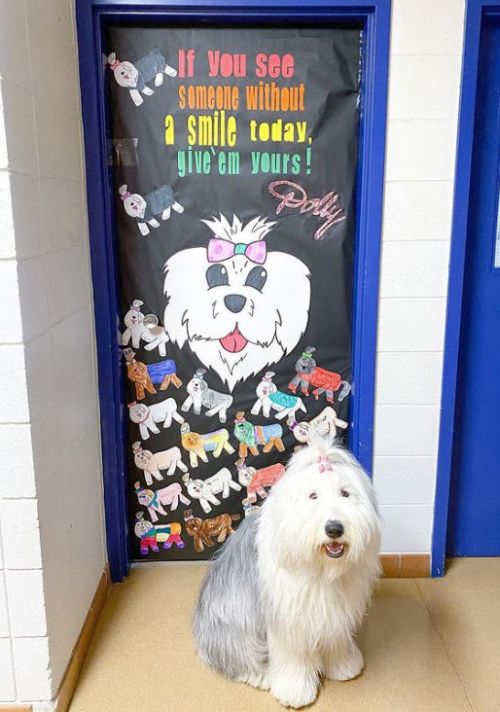 Even if you don't have an adorable classroom mascot like Dolly, you can still make classroom door decorations full of puppy smiles!
Source: @dollybaby_oes
6. Monkeying Around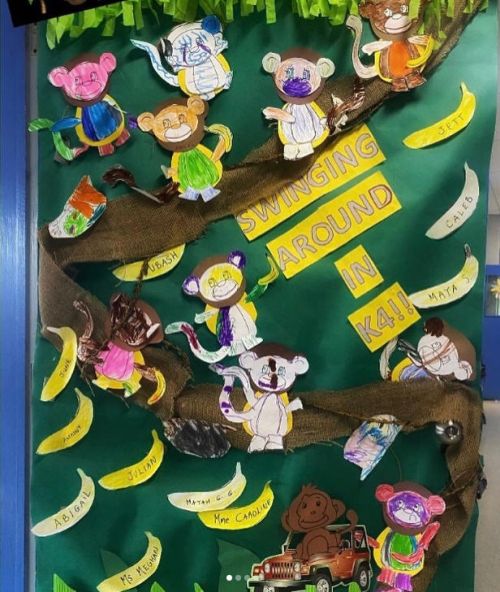 Using brown burlap for the branch adds some cool texture to this door idea. Have kids color their own monkeys for a personal touch.
Source: @inspiration2intention
7. Bright Futures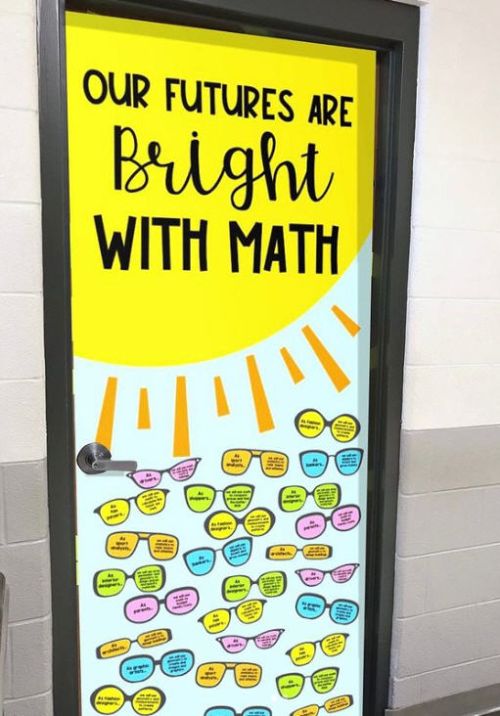 Classroom doors like this can be personalized for any subject. Find paper sunglasses cutouts here.
Source: @rise.over.run
8. Today a Reader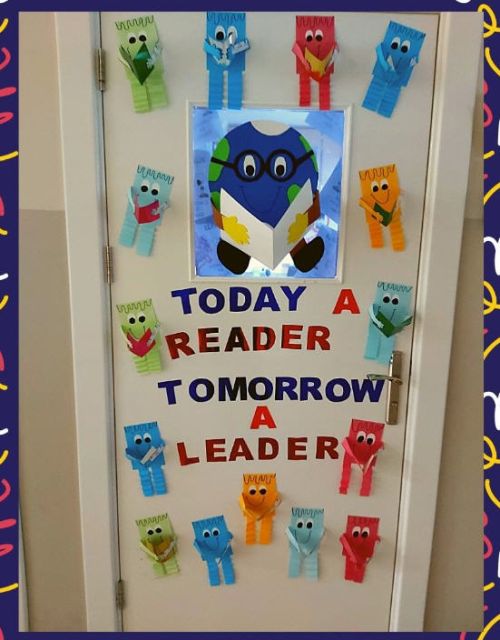 This is a powerful message for kids to absorb. And these reading monsters are so adorable!
Source: @bloom_in_english
9. Elements of Success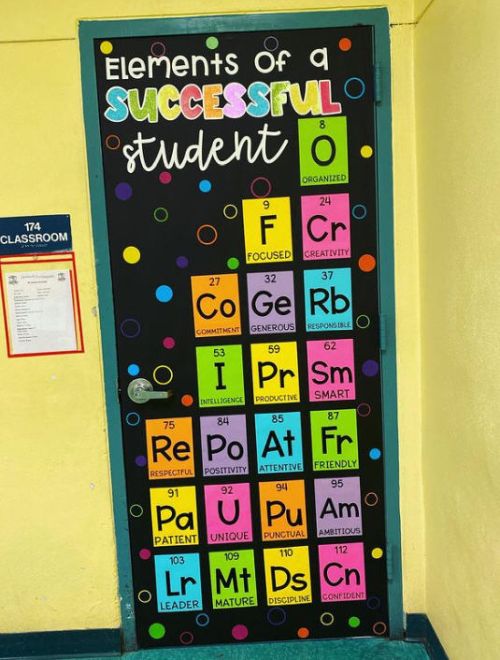 This chemistry-inspired door deserves a Nobel Prize!
Source: Elements of Success by @craftyshanny2
10. Whole Latte Learning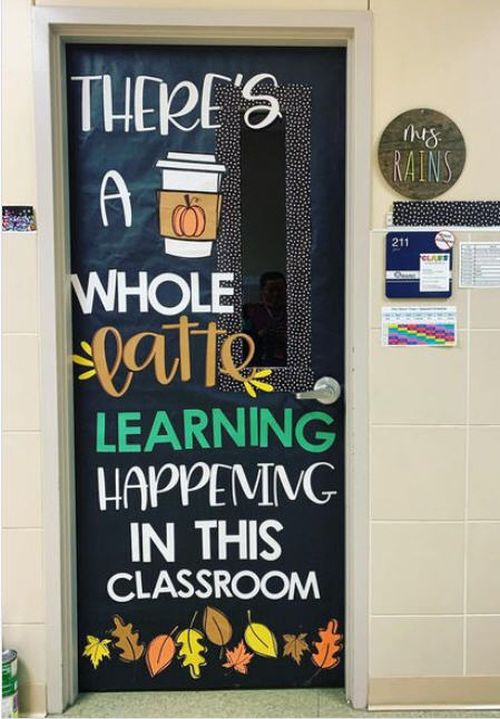 This door design will carry you all the way through fall, so you can focus on the teaching.
Source: @sararains
11. Coco: Live Forever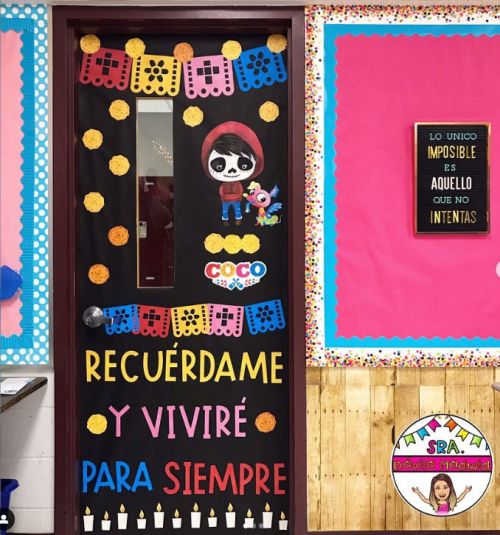 If this is one of your Disney faves, turn it into a classroom door! You can get a kit at the link, with text in Spanish or English (Remember me and I will live forever.)
Source: Coco Door by @sra.davilamadwid
12. Happy Campers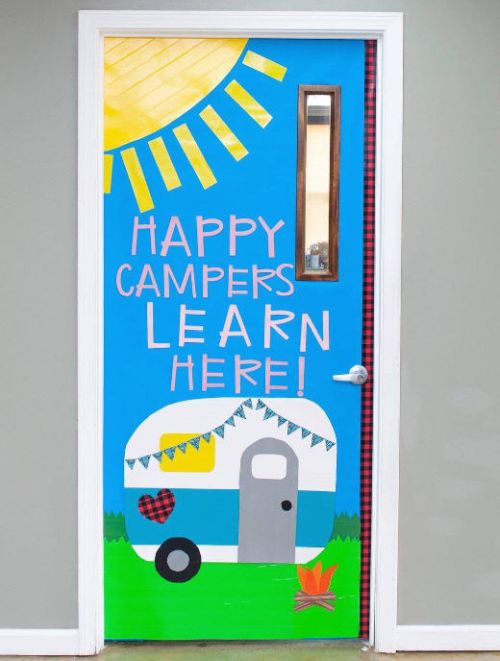 The secret to this camping-themed classroom door? Duct tape!
Source: @craftsbycourt
13. You've Got a Friend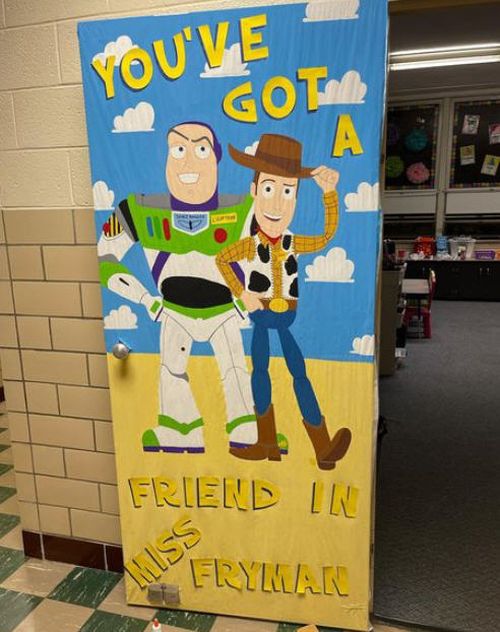 Here's some more Disney love from everybody's favorite toy duo!
Source: @katelynn_sylvia
14. Building Our Way
Speaking of toys, kids will love these 3D paper LEGO bricks.
Source: @mckinleykaty
15. Classgram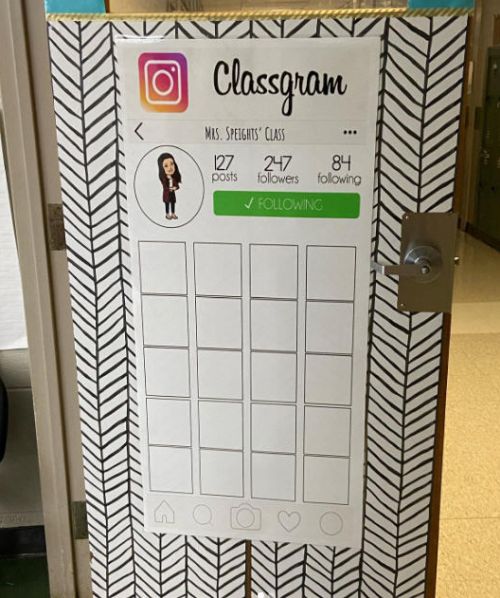 Many students are too young to be on social media, so give them an option they can follow in real life instead. (Buy a kit to make this door from Teach Create Motivate.)
Source: @mrsspeightsdoodles
16. Math Gives Us Hope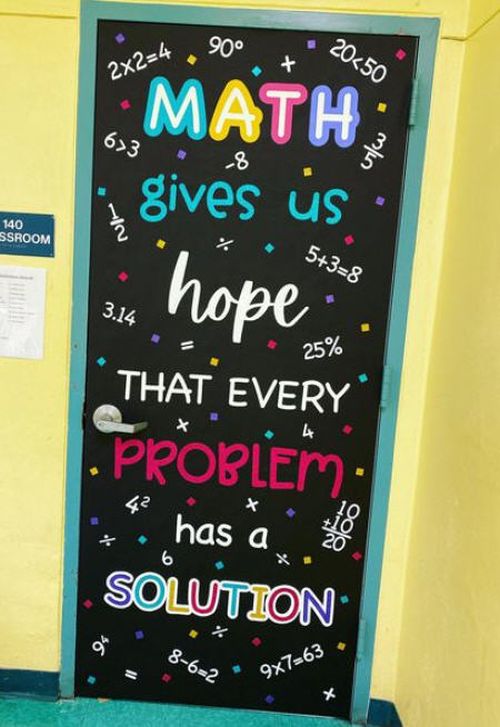 You may have 99 problems, but a clever door design isn't one of them!
Source: Math Gives Us Hope by @craftyshanny2
17. Sign Language Love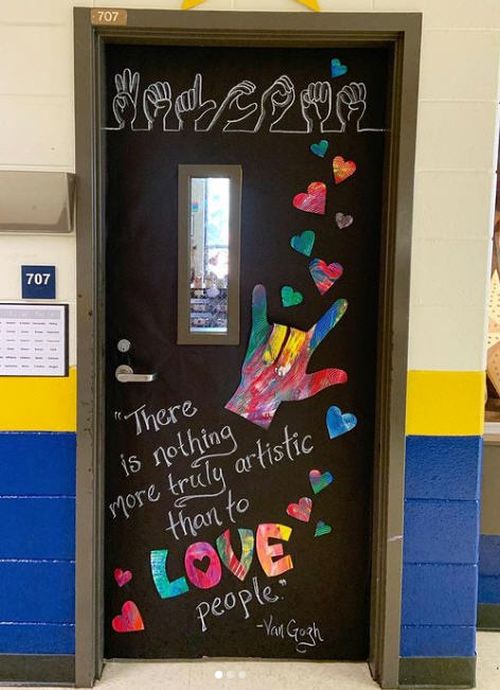 Welcome kids by reminding them to embrace diversity in all its forms.
Source: @shiningartstars
18. Rainbow Smiles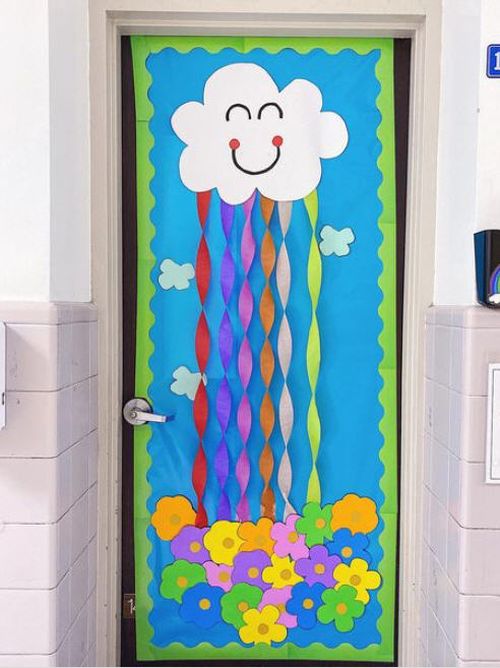 This door doesn't require anything fancier than butcher paper, scissors, and some twisted colorful crepe paper. Easy enough for any teacher to try!
Source: @lessonslattesandlittleminds
19. All Are Welcome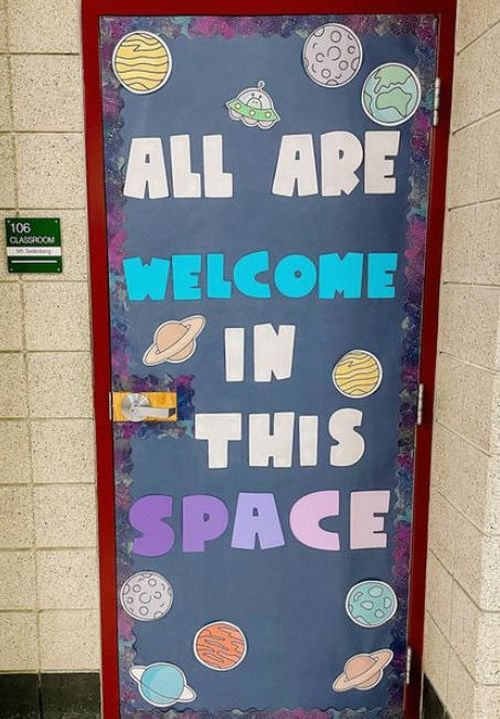 This is another easy-to-create door, especially if you use these realistic planet cutouts and reversible galaxy border.
Source: @6thwithsederberg
20. Paper Quilt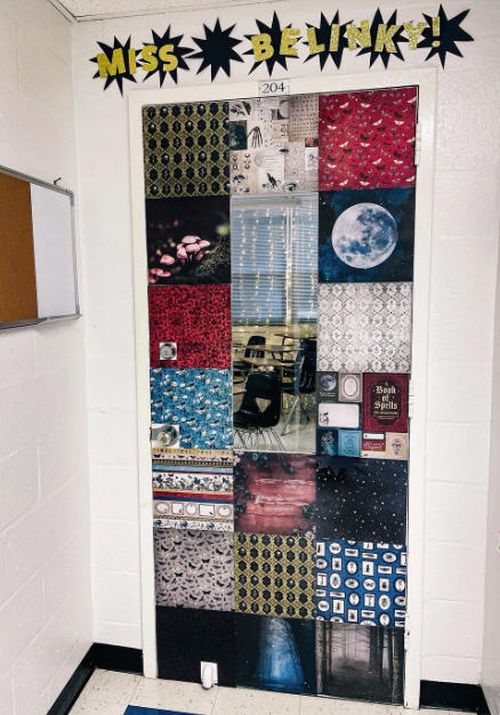 You don't always need a special theme. Just choose scrapbook papers that you like and create "quilted" classroom door decorations.
Source: @lit_withmissb
21. Math Is My Jam!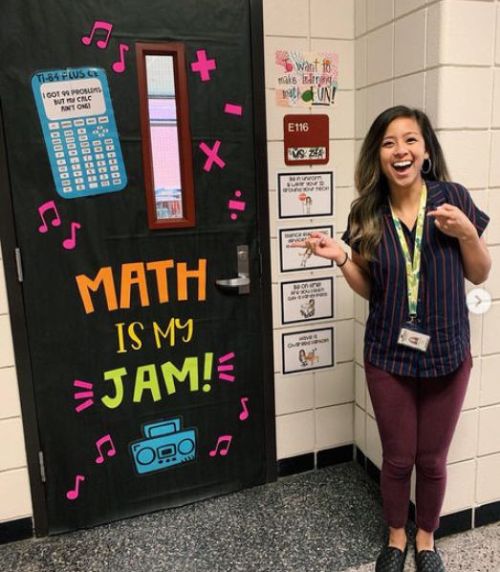 We love it when teachers are proud of their subject and display it proudly.
Source: @misscraftymathteacher
22. Ready to Fly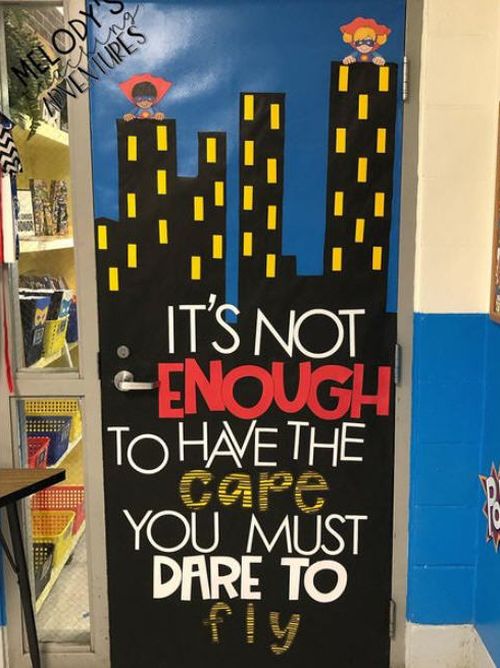 What a great, positive message for students. Help them fly this year!
Source: @melodyteachingadventures
23. Home Sweet Classroom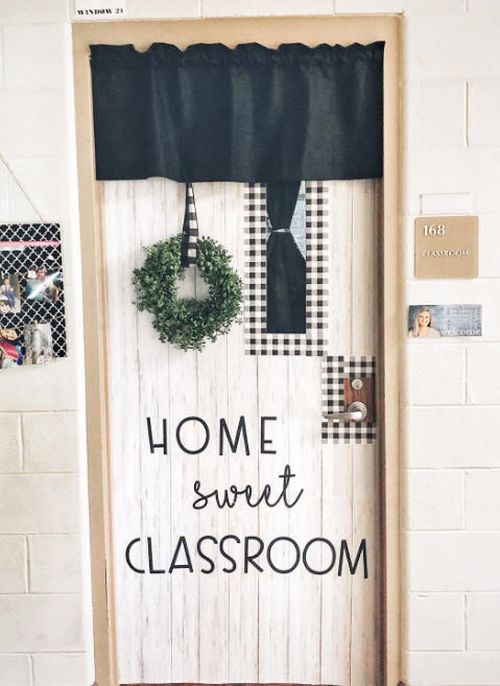 Your classroom is their home away from home. Make it feel welcoming!
Source: @atouchofclassteaching
24. Learners Among Us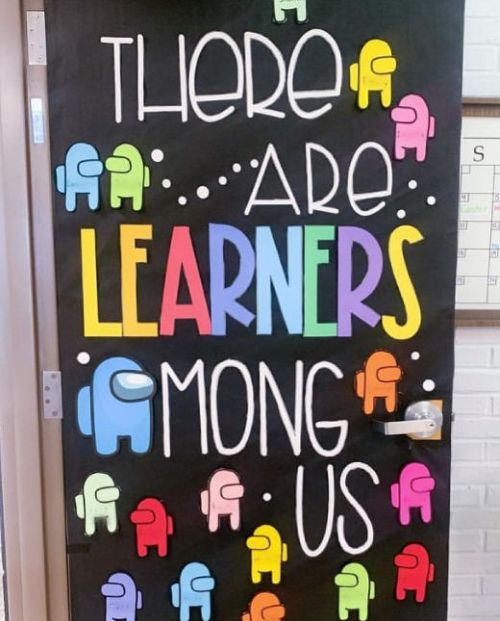 Whatever else might be sus, the learning in your classroom definitely is not!
Source: @teachinginparadise
25. Among Us You'll Find …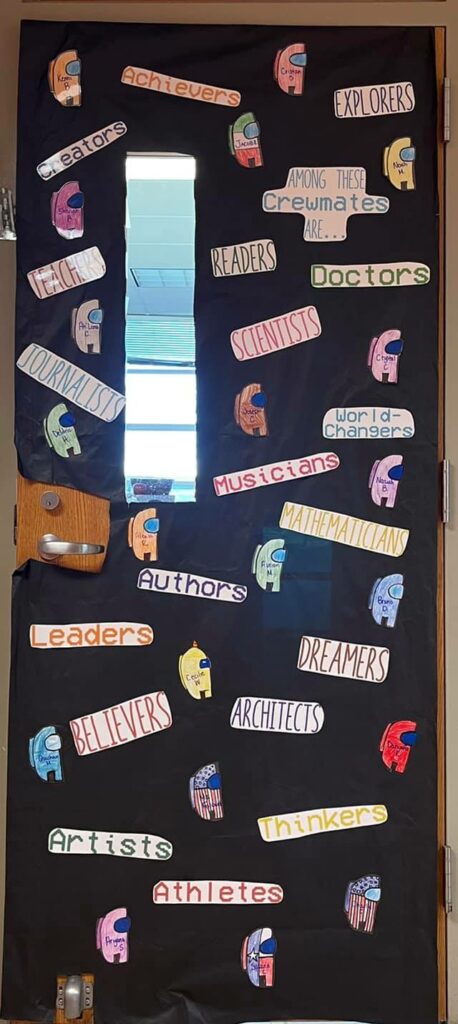 Here's another take on "Among Us." Let kids color their own crew mates to personalize these fun classroom door decorations, shared by Brianna C.
26. Amazing Things Happen Here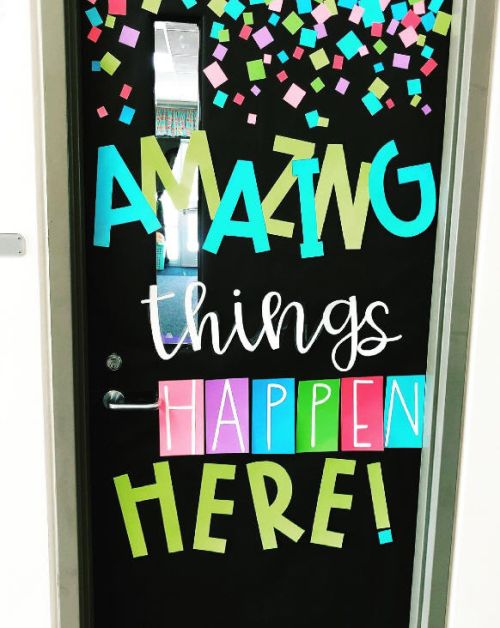 Simple, colorful, and full of excitement!
Source: @mrs.mcginnis_class
27. We Are a Sharp Bunch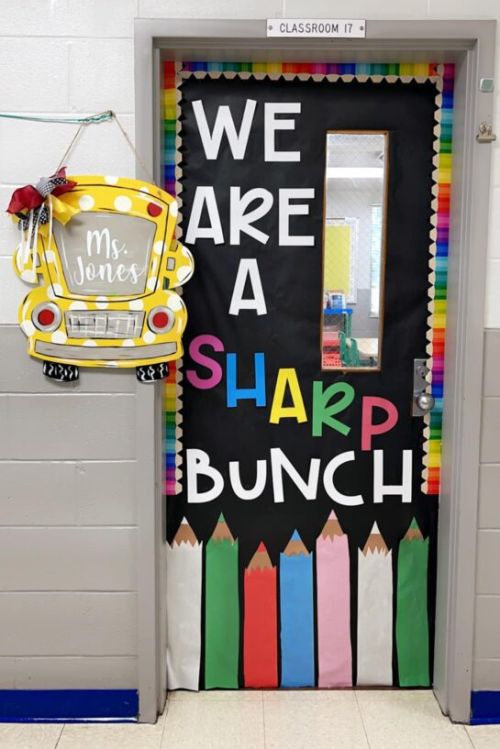 Morgan J.'s door is easy to replicate. Here's the colored pencil border; make the large pencils out of butcher paper.
28. Inspiring Black Youth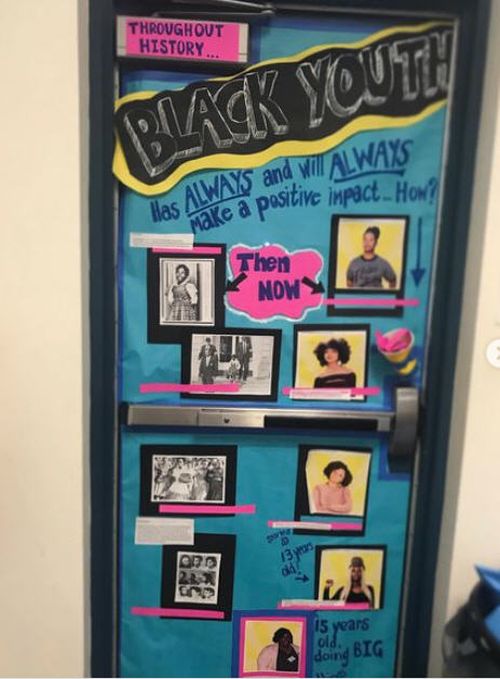 These classroom door decorations were originally created for Black History Month, but it would be terrific for back-to-school too.
Source: @begborrowedandallthefeels
29. I Am Enough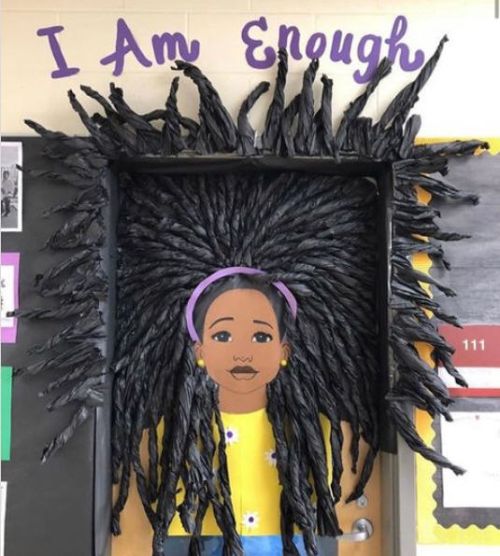 Wow, what an impact! Take inspiration from the book by Grace Byers and remind students that they are enough, every single day.
Source: @blackeducatorsconnect
30. Grow and Bloom
This door's message makes an impact in any language: Don't just grow, bloom!
Source: Grow and Bloom by @sra.davilamadwid
31. Something Within Us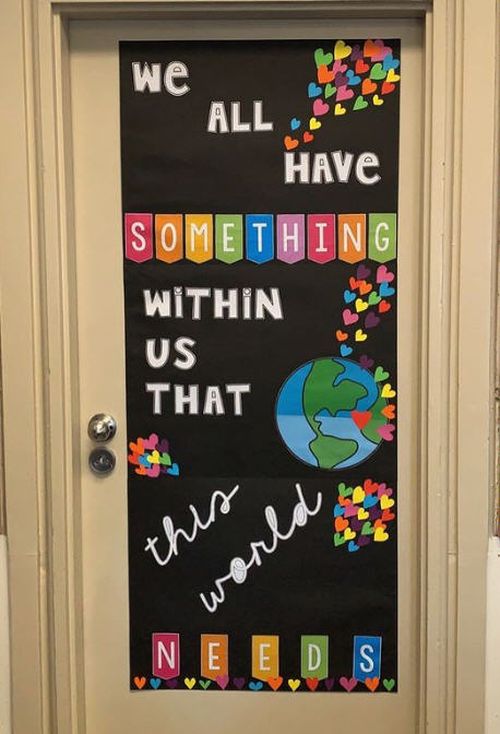 Such an important message for every single student to hear.
Source: @misschidiacs.moments
32. You Are Loved
Everyone needs to hear these things and know that there's a place where they belong.
Source: @natalielynnkindergarten
33. Beautiful Butterflies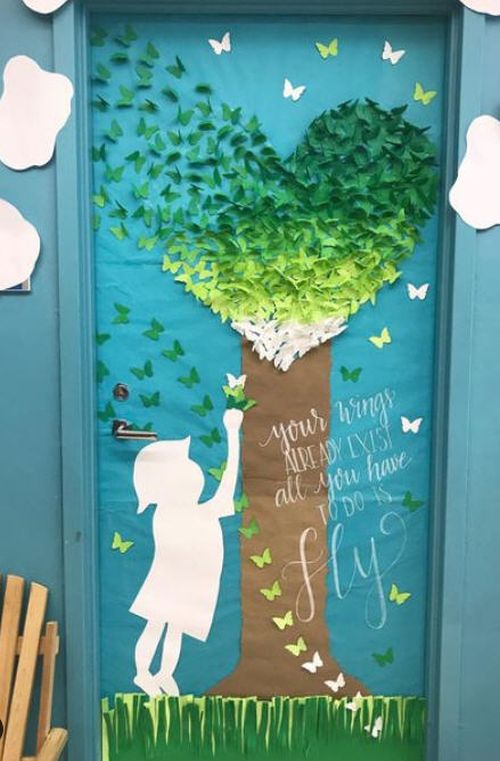 Those hand-cut butterflies are truly astonishing! No time to do that yourself? Buy pre-cut paper butterflies here.
Source: Butterfly Tree by @theprintedsociety
34. We Stick Together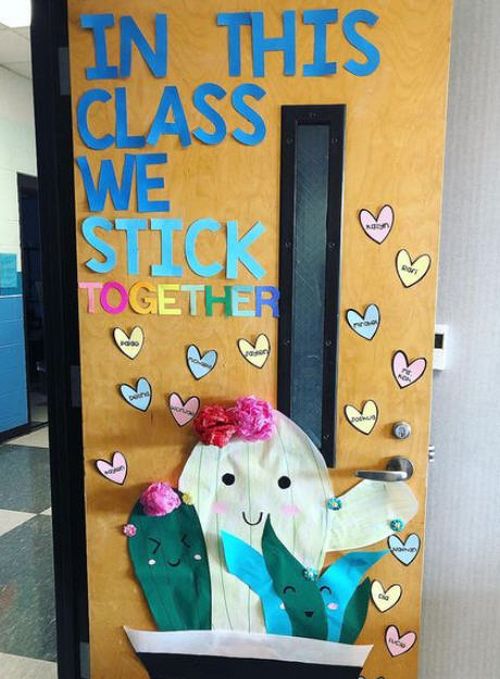 Use artificial flowers to add some color to a paper cactus. Punchy details bring door decorations to life!
Source: @adventures_in2nd
35. Oversize Pencil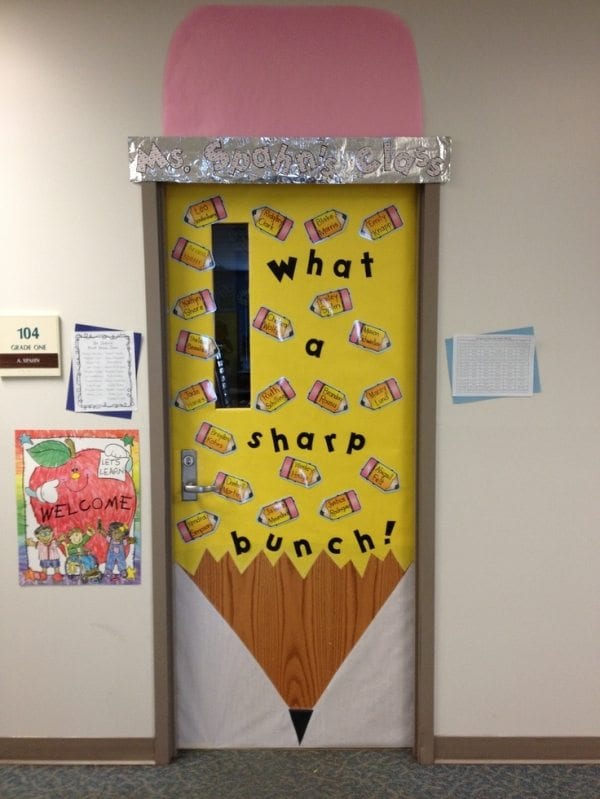 Here's another take on the "sharp bunch" theme, with the door itself turned into a giant pencil!
Source: Paola Garcia on Pinterest
36. Shoot 4 Success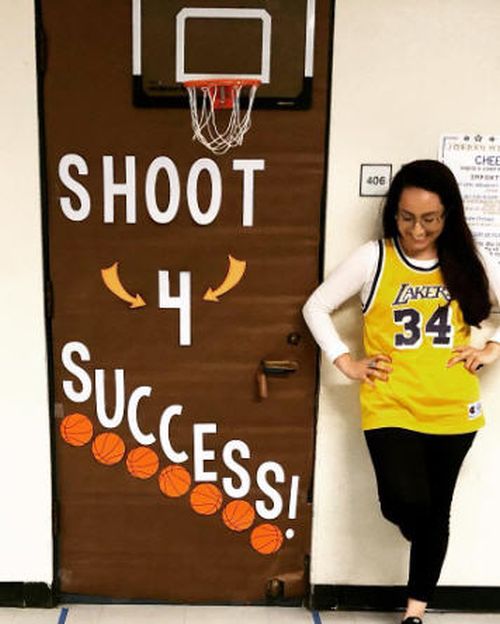 The real basketball hoop makes this classroom door so much fun!
Source: @mrseskander
37. Learn and Grow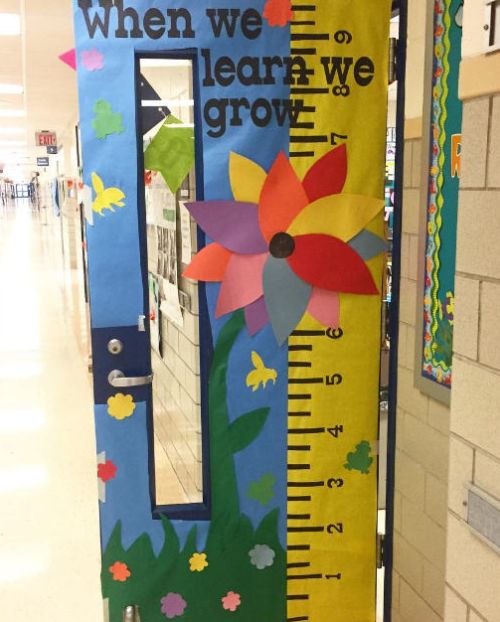 The big ruler really makes this colorful design pop.
Source: @kindershenanigans
38. Pete the Cat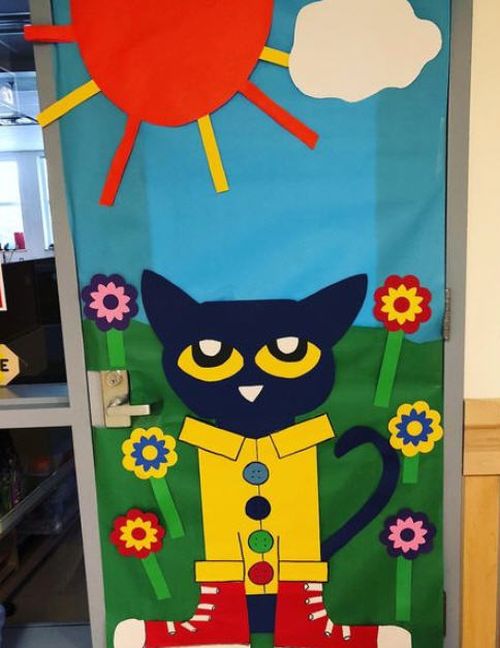 He will always be a favorite! This design really works because it's big, bright, and friendly.
Source: @teach.play.grow
39. Hello, My Name Is …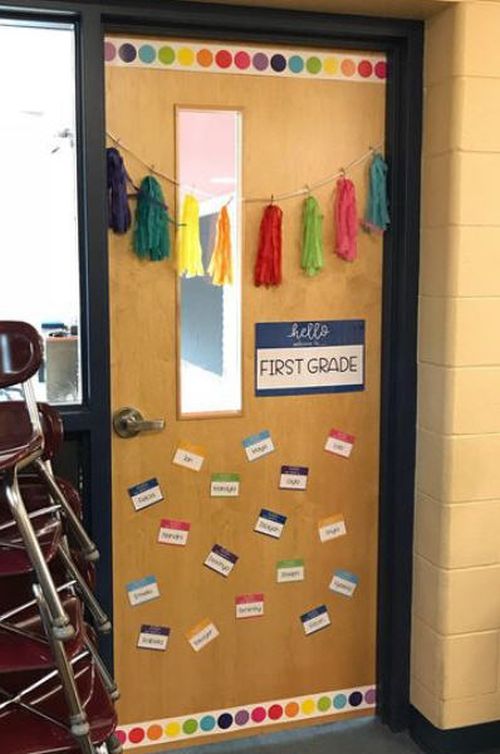 If you're looking for a simple, colorful classroom door you can throw together in a snap, try this idea. Here are the supplies you'll need: colorful name tags, tassel garland, and rainbow dots border.
Source: @fireworks.in.first
40. Llama Fun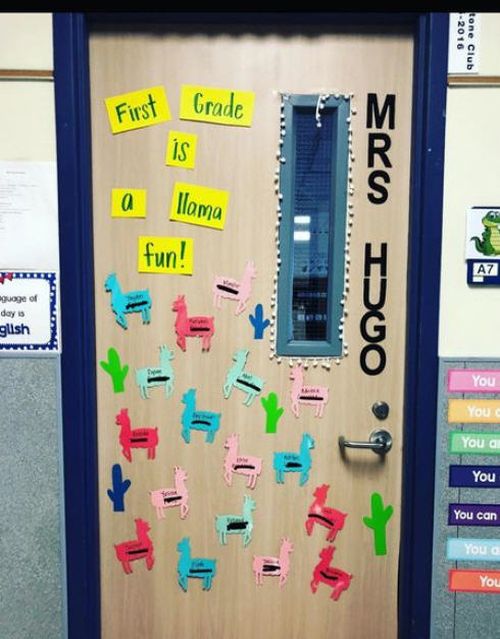 Here's another easy one any teacher can do. Save time by buying these cute paper llama cutouts to personalize.
Source: @mrs.hugosclassyclass
41. Cheerful Pirate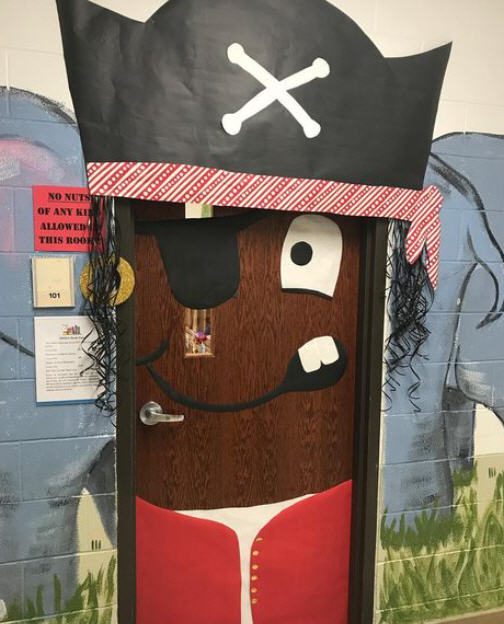 Arrgh you ready for some learning? This classroom definitely is!
Source: @sarah.eb72
42. Chalkboard Door
Make it easy to have a new classroom door message whenever you want! Cover your door with chalkboard paint (be sure to get permission first), then chalk up a new message whenever inspiration strikes.
Source: @ewhitmyre
43. Art Inspiration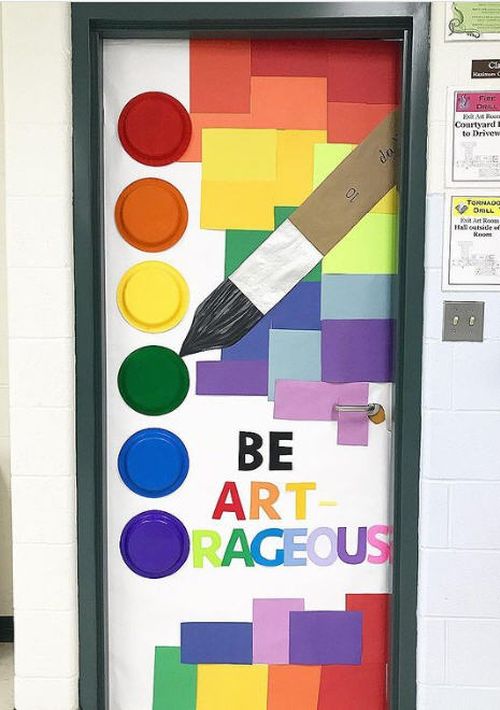 Using colorful paper plates to make a paint set? So clever and so easy.
Source: @k.smith.art
44. Calculate Kindness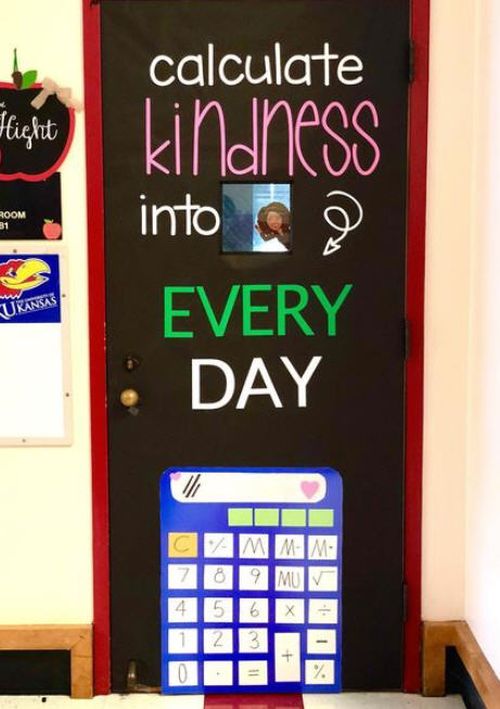 That paper calculator is so much fun!
Source: @teachwithchar
45. Be Kind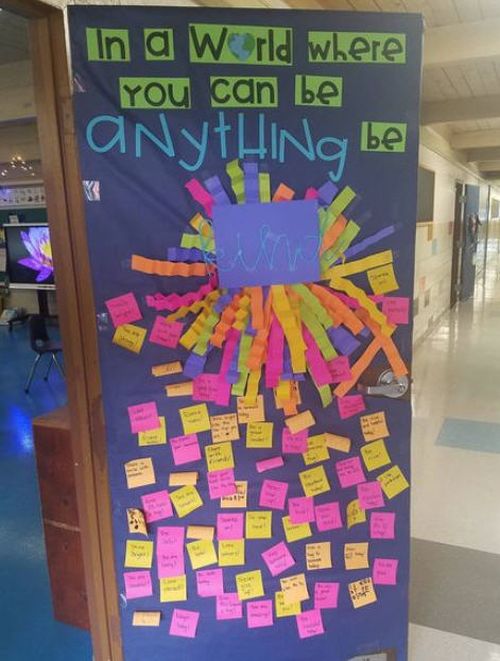 Your students help make this door something special by adding their own ideas of how to show kindness to others.
Source: @strongermindsinschool
46. A-maze-ing Year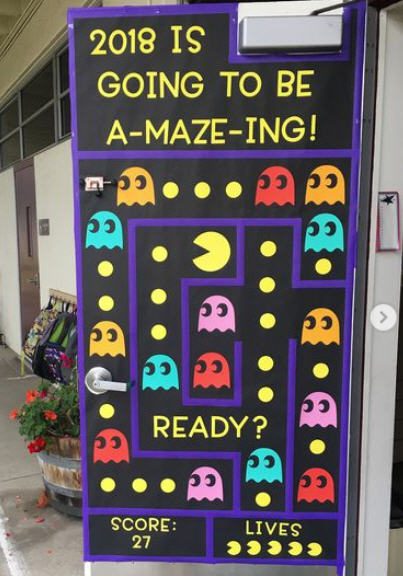 Those old-school retro vibes are everything.
Source: @teachingthird
47. Spread Your Wings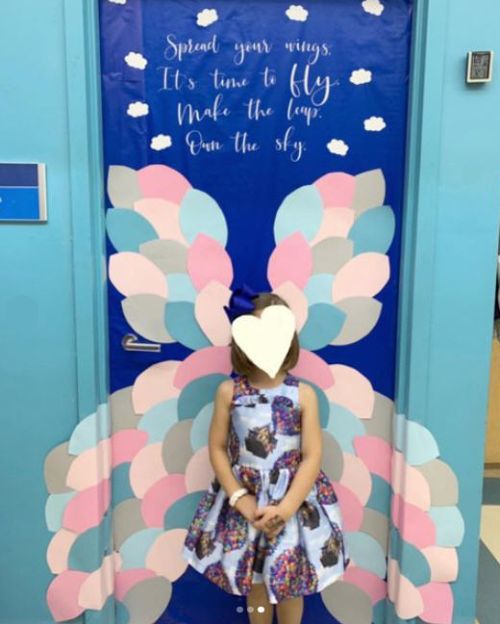 Perfect for those first-day pictures!
Source: Butterfly Photo Op by @theprintedsociety
48. Be a Pineapple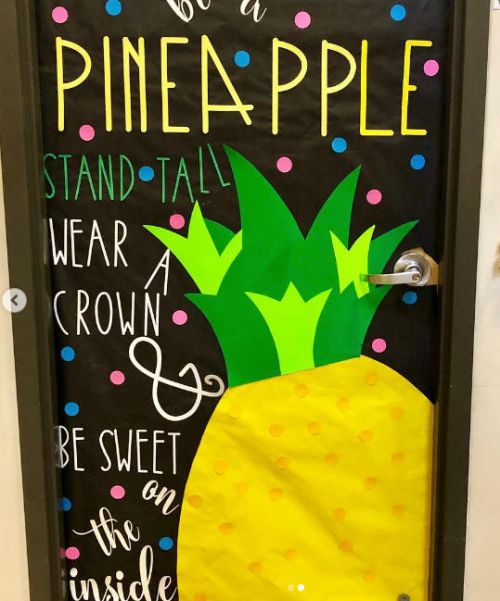 Pineapples send a surprisingly positive message!
Source: @carolineandconfetti
49. Take the First Step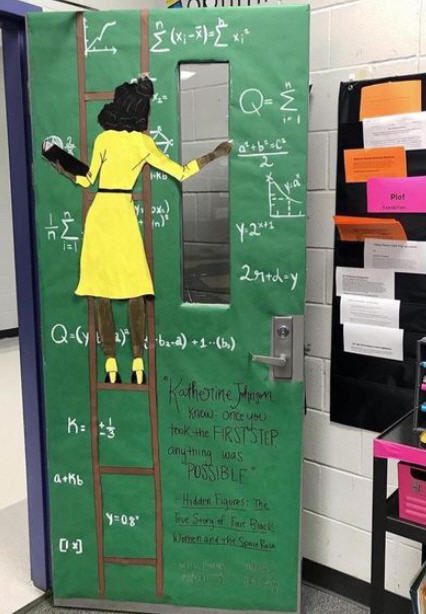 This inspiring scene from the film Hidden Figures has us in awe.
Source: @dallascsw
50. Welcome to the Nest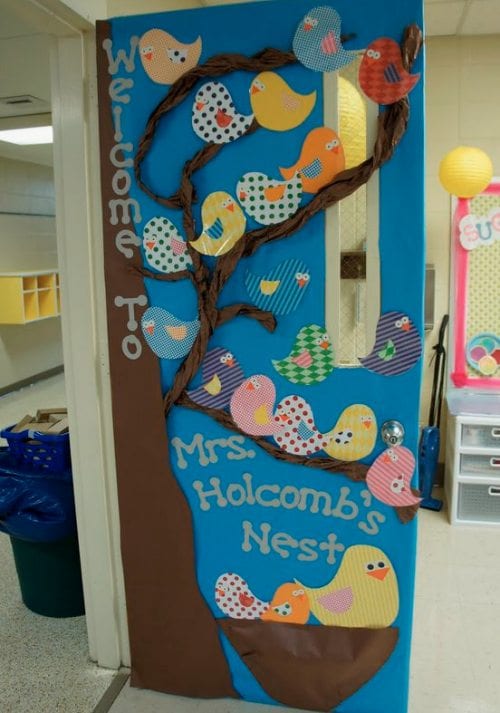 Personalize this cozy door by having students decorate their own bird, write their name, and add one fact that makes them unique.
Source: My Classroom Ideas on Pinterest
51. Colorful Crayons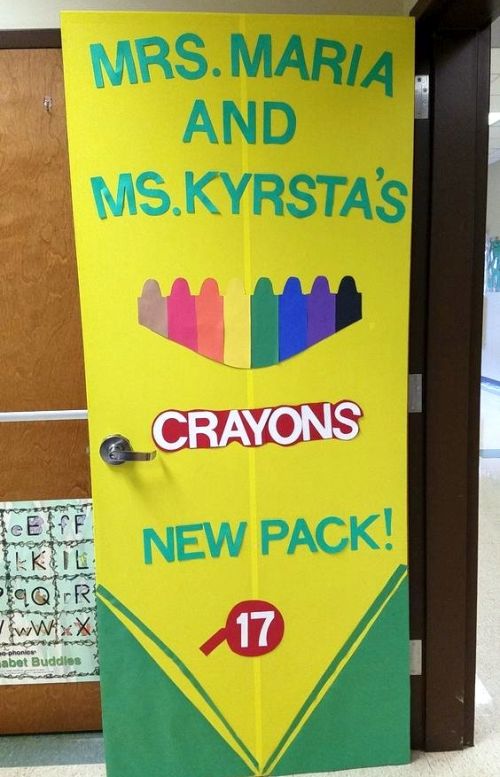 What's better than a fresh new pack of crayons?
Source: Kyrsta Pokoski on Pinterest
52. Popping In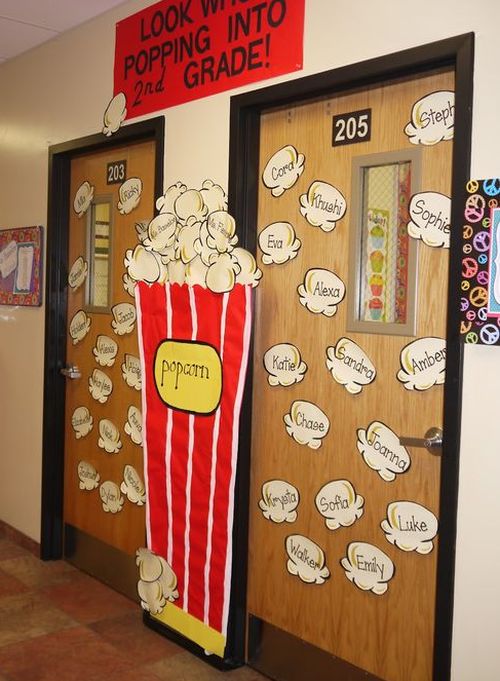 We'd love to pair this with a first-day popcorn snack! Get popcorn piece cutouts here to use for the names.
53. Up and Away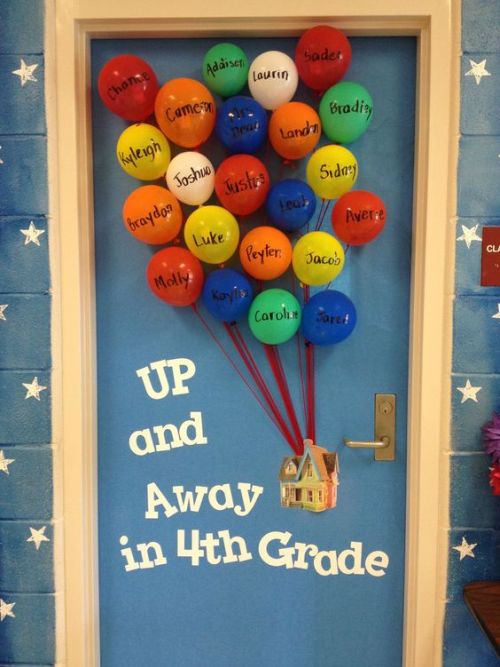 This is one of those incredible classroom doors that's been making the rounds for so long that no one seems to know who originally created it. Whoever you are, we salute your creativity!
54. Best of the Bunch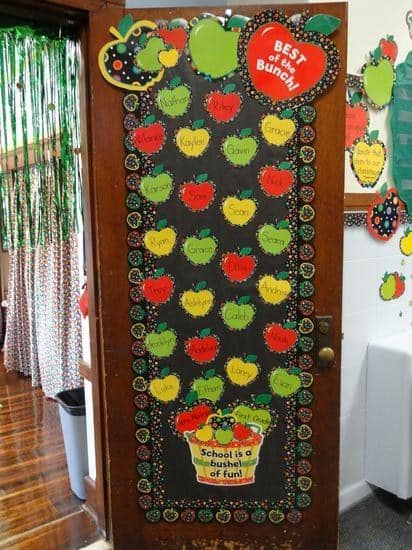 Apples are a back-to-school classic, and this door is a bushel of fun. Try these apple cutouts to make your own.
Source: Supply Me
55. Reading Adventures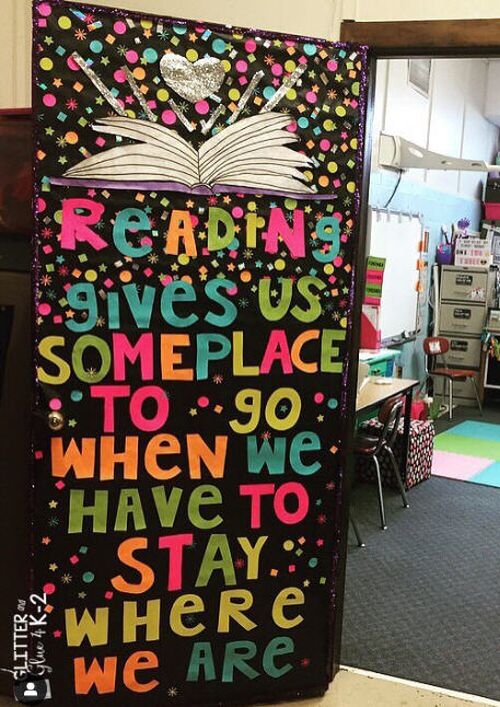 Welcome all the readers to your classroom!
Source: @glitterandglue4k2
56. Aim High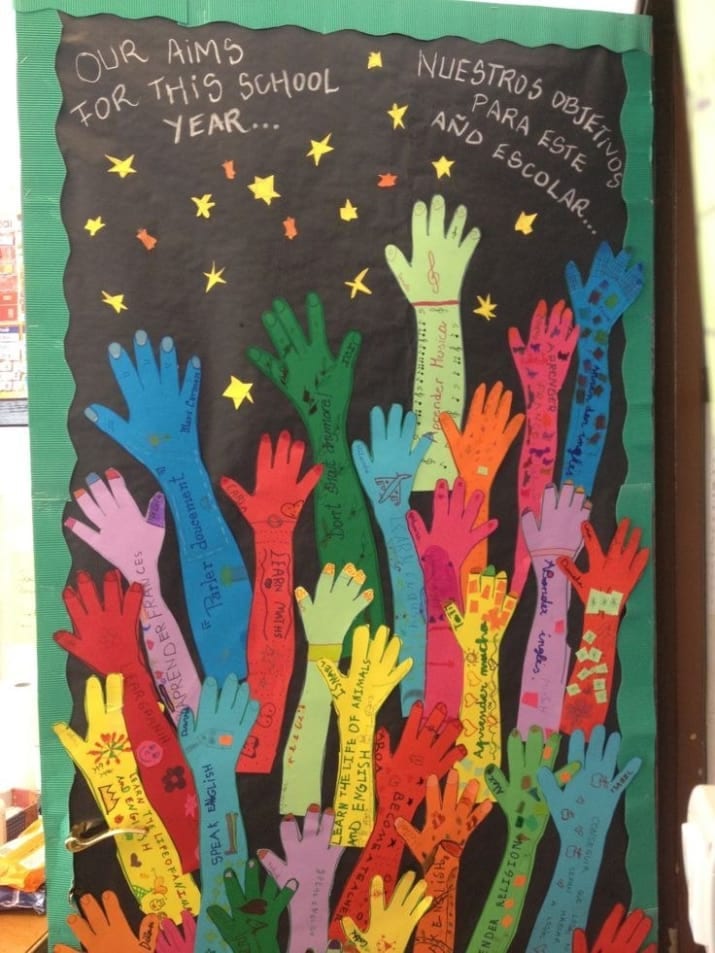 Have students trace their arms on colored paper and fill your door with student goals for the school year. Save these goals for reflection in June. (This is another one of those popular doors that is everywhere on the web, but no one seems to know who made it first.)
57. Look Whooo's Here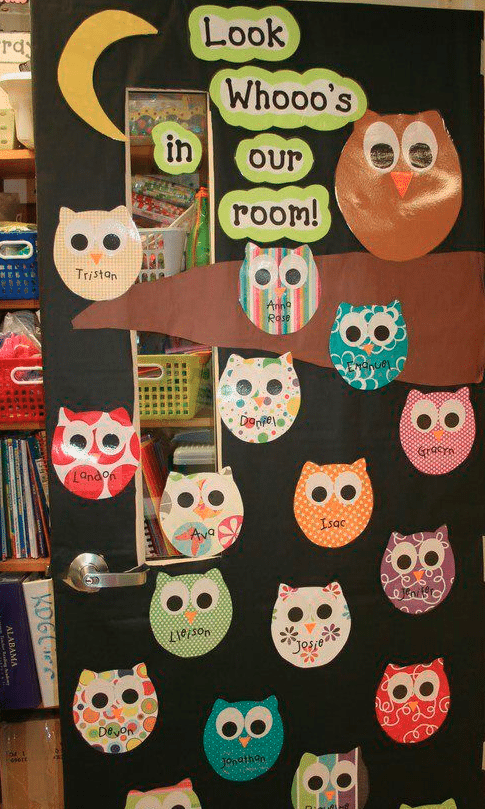 Those giant wiggly eyes make this personalized door extra cute!
Source: mrsleeskinderkids.blogspot.com
58. Oh Snap!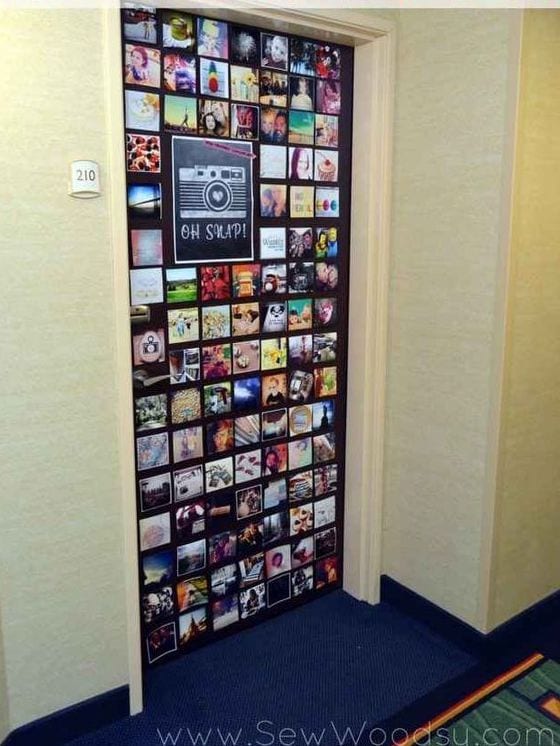 We love Instagram-inspired classroom doors! Fill it with summer photos or clips from experiences that students can expect in your class (the covers of novels you'll read, photos of the field trip to the zoo, students reading outside in the spring …).
Source: Sew Woodsy
59. Oh So Sweet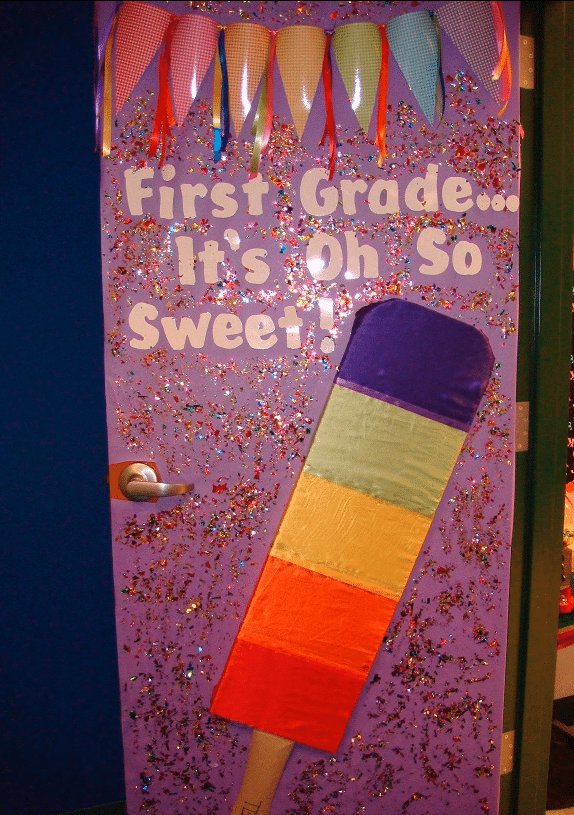 These Popsicle-themed, glitter-covered classroom door decorations are the perfect sweet start to the year.
Source: First Grade Sweeties
60. Ocean Reef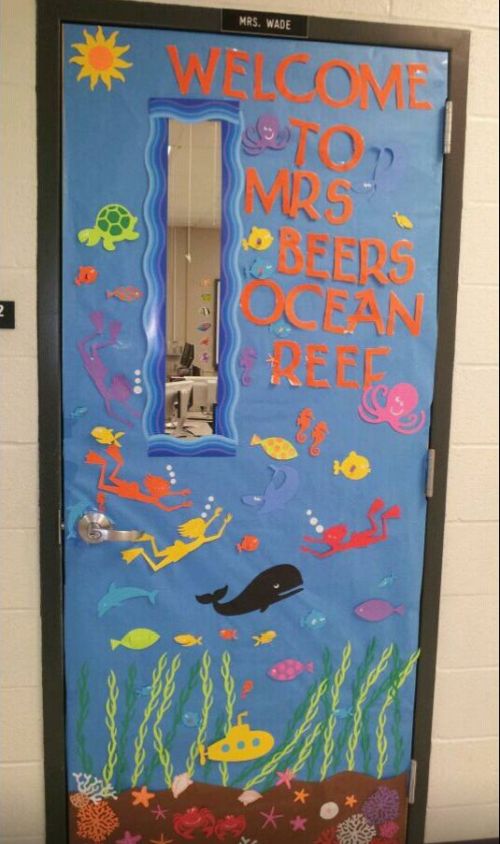 Take a trip under the sea!
Source: Amber Beers on Pinterest
61. Under the Sea

This is a doorway your students will never forget!
Source: @tyrumble
62. Superheroes in Training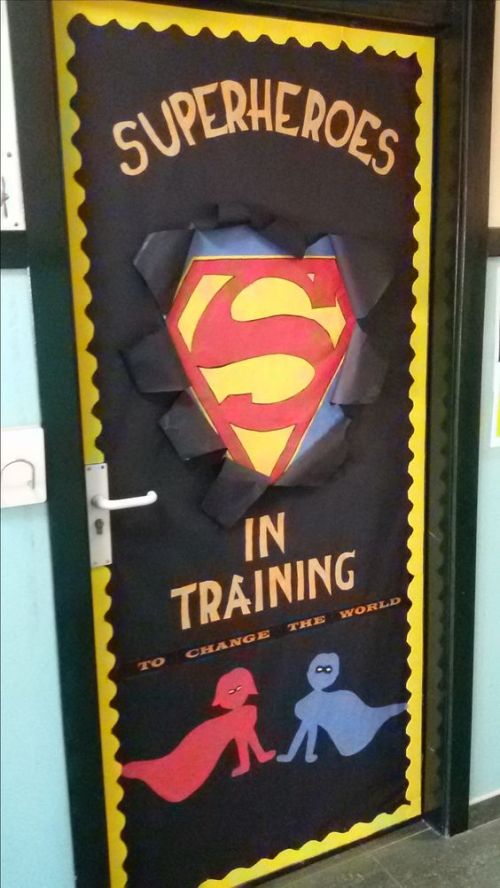 That 3D effect is easy to create and really adds a lot of impact.
Source: Ricardo Caballero on Pinterest
63. Notebook Paper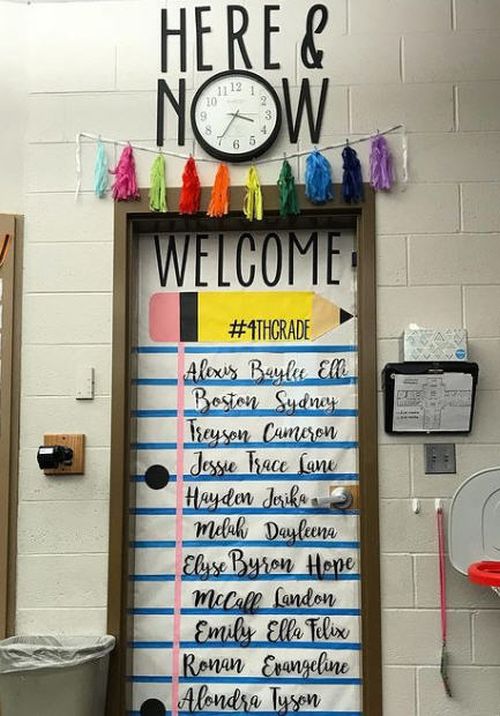 What a wonderful way to display your students' names! The design is simple and perfect.
Source: @teacherjdot
64. 3D Crayons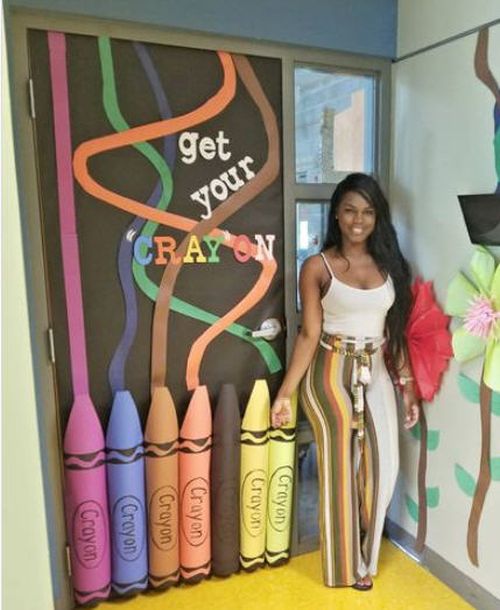 Those 3D crayons are incredibly clever! We love how they're "coloring" the door.
Source: @artistically_kymm
65. Incredible Year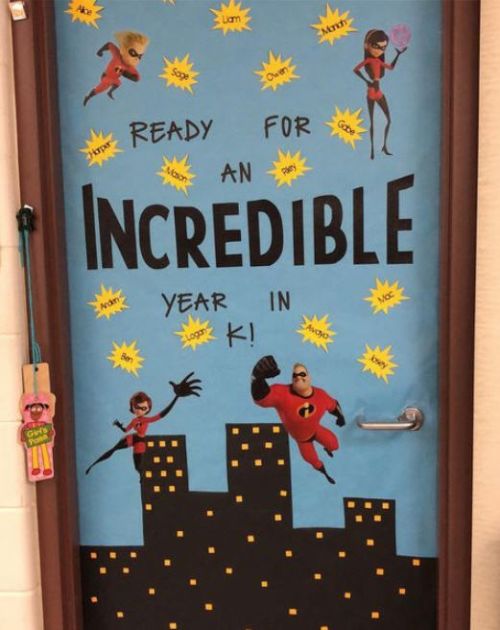 Love the Incredibles movies? Try this door decoration!
Source: @kickin.it.in.kindergarten
News
Modified On Apr 1, 2023 By Isaac Nigeria Football Federation Recruitment 2018 updates and how to apply effectively is…