284 total views
According to the 2019 Census, almost 19 percent of the U.S. population identified as Hispanic. That's over 60 million people. The contributions of Americans of Hispanic and/or Latino heritage should be recognized and celebrated all year long—their history is our shared American history. However, during Hispanic Heritage Month (September 15th-October 15th) we have the opportunity to go deeper. We can encourage our students to learn about the rich cultures and history of Americans whose ancestors came from Spain, Mexico, the Caribbean, Central America, and South America. Read on for some of our favorite Hispanic Heritage Month activities.
Read books about and by Hispanic Americans
Celebrate Hispanic Heritage Month by sharing books written and illustrated by Hispanic or Latino authors and illustrators. Younger grades could look at a different picture book each day. Older students might enjoy a book tasting of novels written by Hispanic authors. Check out the lists below for book ideas:
Study the Spanish language

Spanish is the second most spoken language in the U.S., so why not incorporate Spanish lessons into the school day? Try Duolingo, an incredibly popular (and free!) website and app. It offers basic Spanish lessons in a fun, engaging manner. Looking for something quicker? YouTube has plenty of options for short lessons on the Spanish names for the colors, the alphabet, and more. You can even teach your students how to sing "Baby Shark" in Spanish. Check out all of our top choices for Spanish websites here
Take a spin of the globe
When people celebrate Hispanic Heritage Month they often just focus on Mexico. But Hispanic and Latino Americans come from many different nations. In fact, September 15th was chosen as the starting day of Hispanic Heritage Month because it is the independence day of Costa Rica, El Salvador, Guatemala, Honduras, and Nicaragua. Similarly, Mexico, Chile, and Belize celebrate their independence days on September 16th, September 18th, and September 21st, respectively. Each of these nations has its own unique culture and traditions that are worth introducing to our students.
Younger students might research a nation and present key facts to their class. National Geographic Kids has a wealth of information to research. Older students, on the other hand, might celebrate Hispanic Heritage Month by doing a deeper dive into the cultures and customs of each nation. Here's a link to a great site for learning more about every nation's unique customs and traditions.
Discuss representation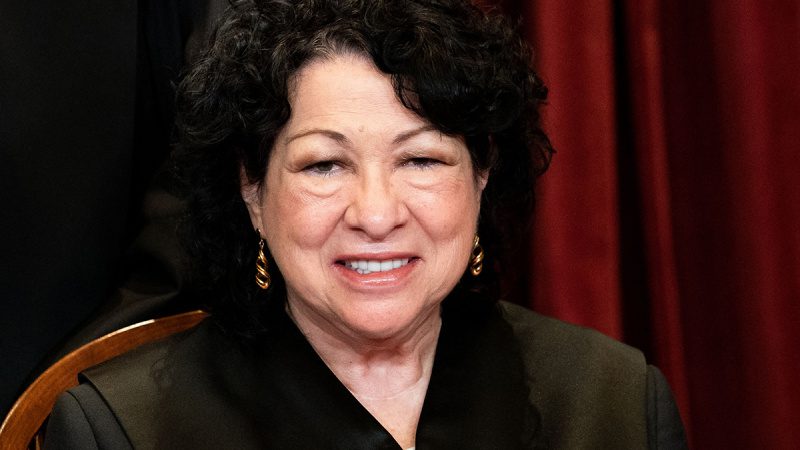 One way to celebrate Hispanic Heritage Month is to take a look at famous Americans who are Hispanic or Latino. Showing your students the contributions made by Hispanic Americans is a terrific way to let them see firsthand the difference these individuals have made in our world. From Hollywood to Washington, D.C., Hispanic Americans are shaping our nation every day.
For older students, it is appropriate to discuss the lack of representation Hispanic and Latino Americans face. Despite comprising over 18 percent of the U.S. population, they are drastically underrepresented in media and politics. Older students could research this issue, write letters to the editor, or discuss possible solutions in a Socratic seminar in class.
Explore Hispanic music
It's important to pause here and note that while appreciating another culture's music (or food, see below) is a wonderful way to enhance any learning experience, that by itself is simply not enough to be truly meaningful. We encourage teachers to introduce music and food to enrich students' experiences during Hispanic Heritage Month as part of a larger celebration of learning and not as the sole activity.
Music, however, is a wonderful way to spark enthusiasm and curiosity about a culture. Celebrate Hispanic Heritage Month in your classroom is by playing Hispanic music throughout the school day. A quick search of "Hispanic Heritage Month" on Spotify and Pandora reveals that both apps have numerous school-appropriate playlists to choose from. Not only will it introduce your students to music they might not have heard before, but I challenge anyone to remain in a bad mood while listening to Selena's Bidi Bidi Bom Bom.
Study El Dia De Los Muertos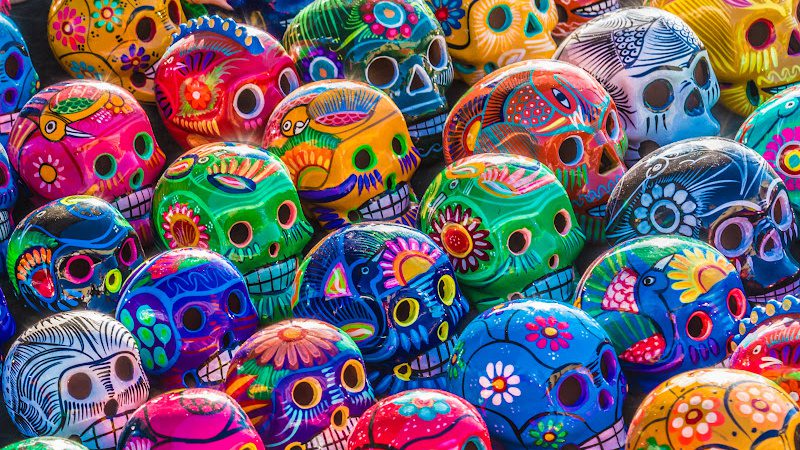 While Disney's "Coco" introduced many young people to the Mexican version of this holiday, numerous other nations celebrate it as well. In Ecuador, for example, people enjoy making and eating guaguas de pan (bread babies). These baby-shaped breads are baked and colored in brightly colored frosting. In Guatemala, people fly huge, brightly decorated kites in festivals to honor their deceased relatives. Invite students to learn more about how different nations celebrate this holiday. Or, to add additional critical thinking practice, ask students to compare El Dia de los Muertos to Halloween.
Sample some cuisine
Like music, a culture's traditional foods offer a wonderful enhancement to the students' understanding and appreciation of a culture. Many of our students have heard the phrase "Taco Tuesday" or have eaten a burrito or quesadilla. But, just like there's more than one country to learn about as we celebrate Hispanic Heritage Month, there's a lot more than tacos to learn about as well. Hispanic foods, like Hispanic and Latino nations, are diverse and unique.
Allow older students to practice their research skills by creating a menu that celebrates traditional Hispanic dishes. Have them look up Hispanic and/or Latino nations and their most-loved recipes. Then, have them find menu items that would work as appetizers, main dishes, and desserts. For younger students, show them some of the most popular Hispanic dishes eaten in the United States today. If possible, bring in some samples from a local bakery. Conchas, Mexican sweet-topped buns, are especially popular during Hispanic Heritage Month.
Immerse yourself in art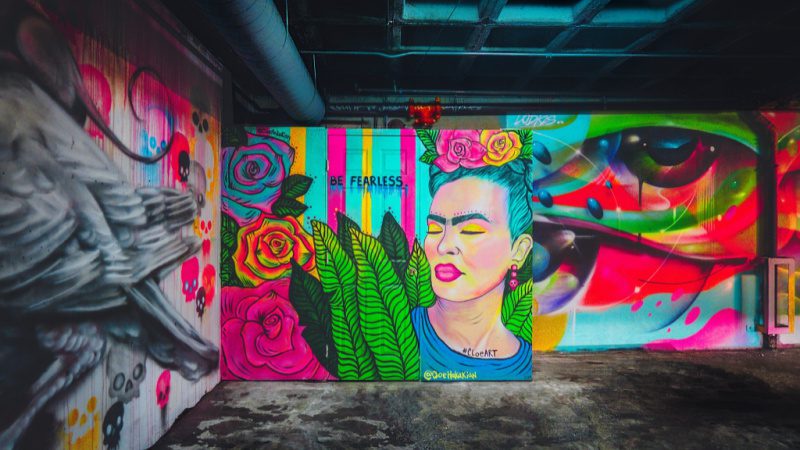 We don't often give our students time to view and interact with art. Celebrate Hispanic Heritage Month by showing your classes some of the amazing art created by Hispanic and Latino artists. Ask students to choose a favorite artist. Which piece(s) speak to them? What do they think they can learn about the artist by looking at their art? Also, consider sharing some modern Hispanic artists who currently display their work on Instagram and other social media platforms.
Learn through play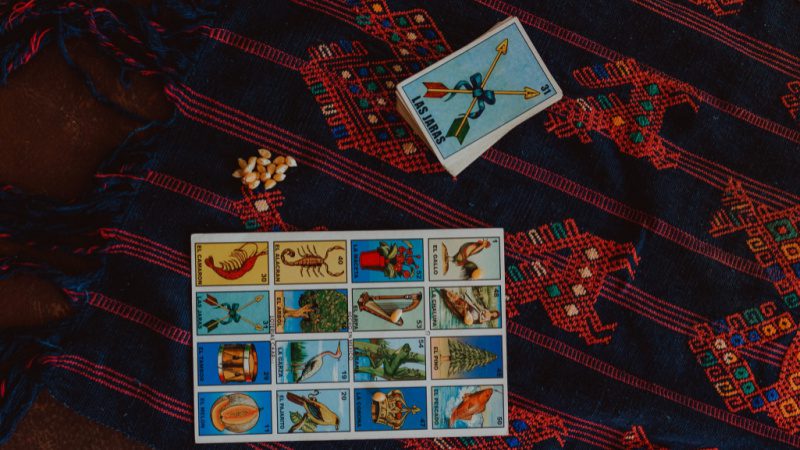 Two very popular Hispanic table games are also perfect games for the classroom!
Dominoes, the tile-matching game, is popular in Puerto Rico, Cuba, and the Dominican Republic. This simple game is perfect for indoor recess or a quiet, end-of-the-day activity. But don't be fooled by its simple directions. There are many strategies that can go into a game of dominoes. Challenge older students to look into some of the ways domino players try to ensure victory.
Lotería is a game a lot like Bingo, except it uses images on a deck of cards in place of the letter-number combos of Bingo. Traditional lotería contains 54 different images. Each player gets a table with 16 of the 54 images randomly displayed on it. As the caller or cantor (Spanish for "singer") reads out the short phrase that accompanies each image, players place a bean, pebble, or other marker over the image if it is a match. The first person who completes a row and shouts out "¡Buena!" wins!
Go on virtual field trips
Hispanic and Latino Heritage Sites are spread throughout the U.S. From wild ponies in Virginia to glaciers in Alaska, the huge influence Hispanic and Latino Americans and their ancestors have had in the forming of our nation is visible to all who care to look. Encourage your students to learn more about some of these amazing locations by researching one or two. Let them share their discoveries to build public speaking and collaboration skills as well as to let other students learn more about Hispanic and Latino heritage.
Consult the experts
According to research completed by the NEA, in 2018, 79 percent of public school teachers identified as white, non-Hispanic. Another 7 percent identified as Black, non-Hispanic. If you are a teacher from a non-Hispanic background, how can you make sure you are providing accurate, appropriate information to your students? Educate yourself first. Admit when you don't know something. Consult people who do know.
Not sure about the differences between Hispanic, Latino, Hispano, or Latinx? Turns out, it's really rather complicated! Take time to read or watch some explanations so you can help your students through the same confusion. Lots of great videos and articles are out there to help make sure the correct information gets into your students' hands (and minds!).
What Hispanic Heritage Month activities will you be trying? Let us know in the comments.
News
Have you ever wondered what the longest living organism on Earth is? If you guessed trees, you are correct!…