124 total views
Whether I was working in a preschool classroom, elementary, middle or high school, I have always loved to use cooking in the classroom to integrate life skills activities for young children with academics. Cooking just offers so many fun and engaging ways to build both functional every day skills and meaningful life skills simultaneously. And most of the time, the students don't even know that they are learning these important skills.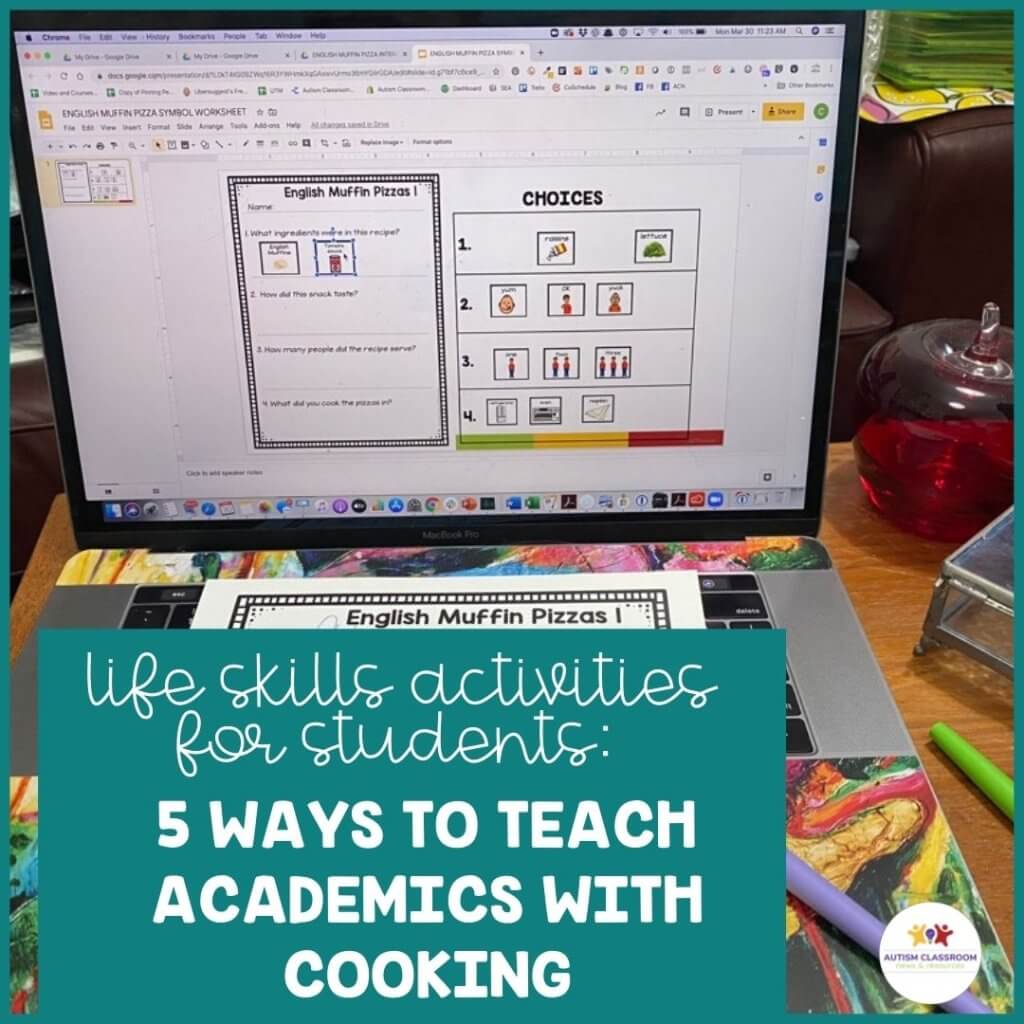 There are many types of supports and strategies that you can put in place to help facilitate learning essential life skills in this situation. And the cooking activities can vary from simple snack activities like Ants on a Log to planning and designing a full holiday meal for guests for older children. But whatever you are cooking, there are tons of both academic activities and practical ife skills activities you can create for your students. And I don't know about you, but I'm all about finding the best ways to get more learning done in less time.
1. Teaching Reading Comprehension for Life Skills Activities for Kids
Reading is probably one of the first essential skills we think of in the classroom. Reading comprehension is typically an area where most young kids struggle the most. The beauty of using cooking activities for teaching reading comprehension is that it is one of my easy ways to get students motivated by the subject matter. Who doesn't like reading about food? And the reading comprehension is made more concrete because they are reading about materials, ingredients and actions that they are engaging with and having a good time during cooking.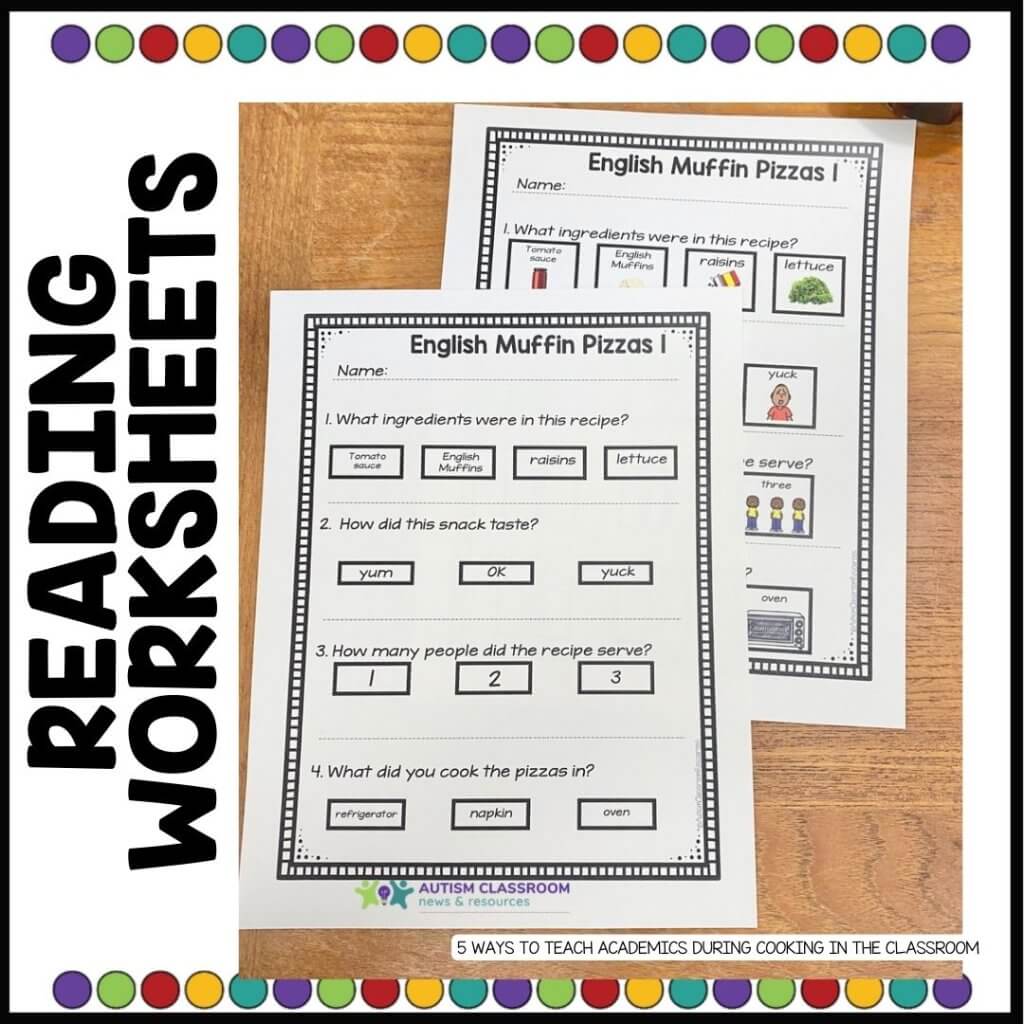 Click the Picture to Learn More on TpT
When cooking, students can read the recipe. They might read the recipe without pictures. Or some students may need the accommodation of visual recipes to assist. This is one of the most simple ways students can demonstrate simple comprehension of the recipe by gathering the ingredients to match the ingredients in the recipe list.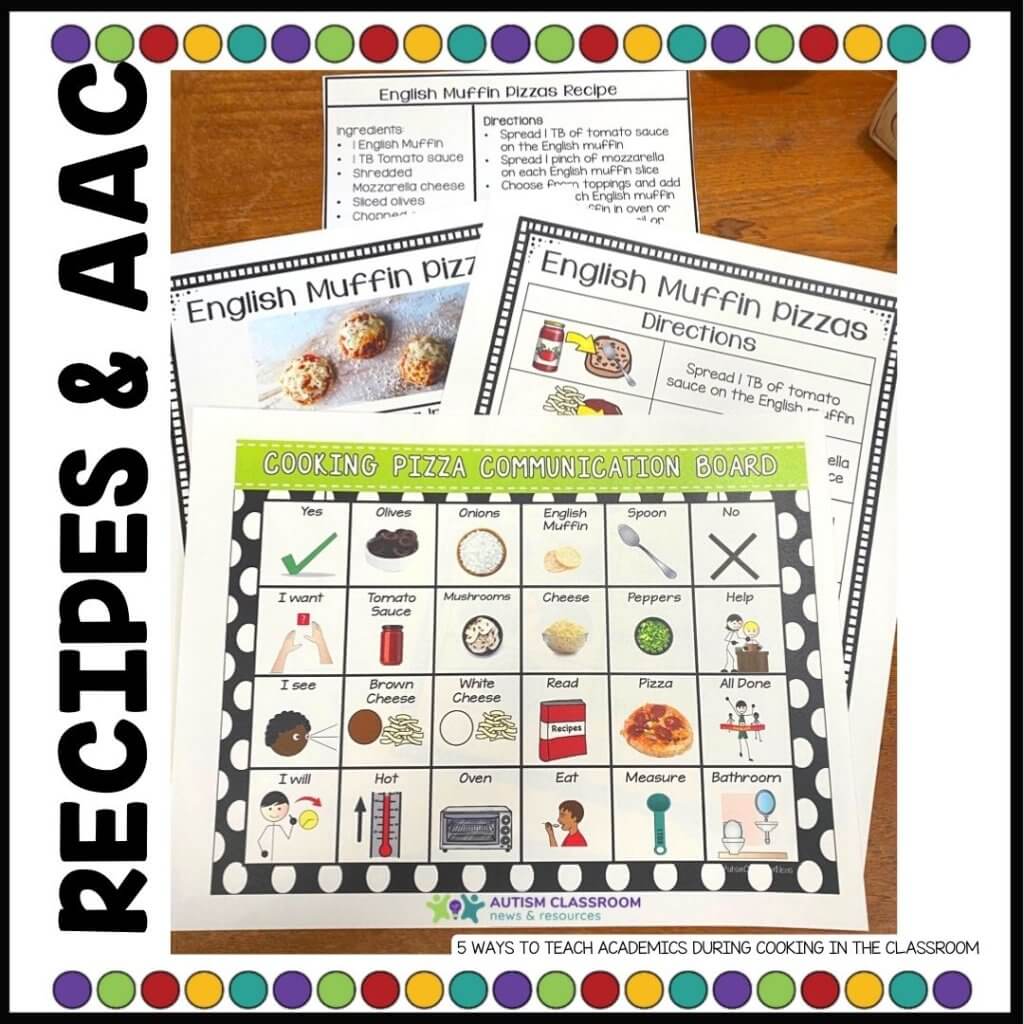 Life skills activities for kids can also include students answering questions about the recipe before and after they have made the item. The picture-based and written worksheets were designed specifically for students to practice their reading comprehension from the recipes. Students answer questions about the recipe itself to demonstrate reading comprehension within the important life skills lesson.
2. Sequencing Steps in a Visual Recipe for Life Skills Activities for Kids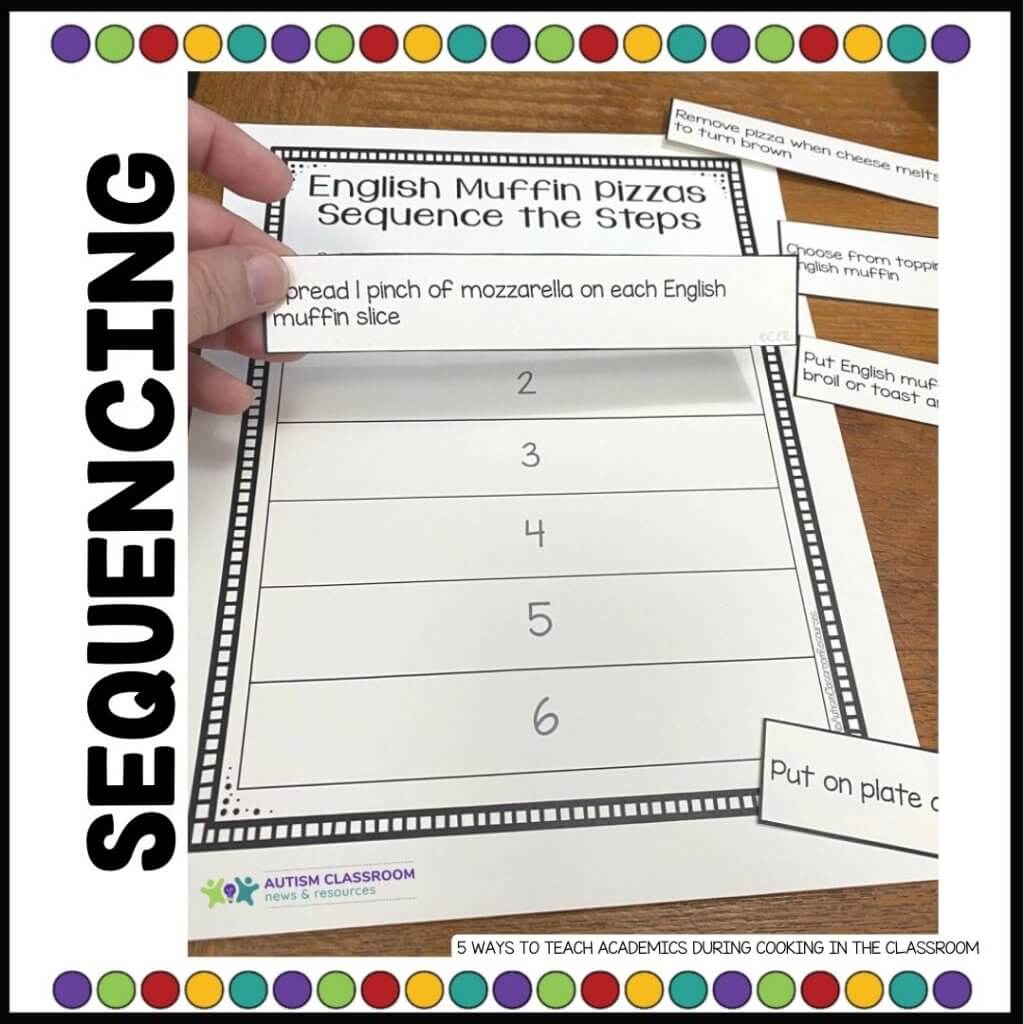 Click the Picture to Buy on TpT
Sequencing steps is a great skill used in everyday life that plays into a number of academic skills, while also serving a functional life skills purpose in cooking for students. Students can sequence the steps of a recipe with the support of the recipe in front of them. And then later they can sequence the steps after they have completed making the recipe. This helps make the sequencing more concrete for many of our students who will start to see how we use it in daily life.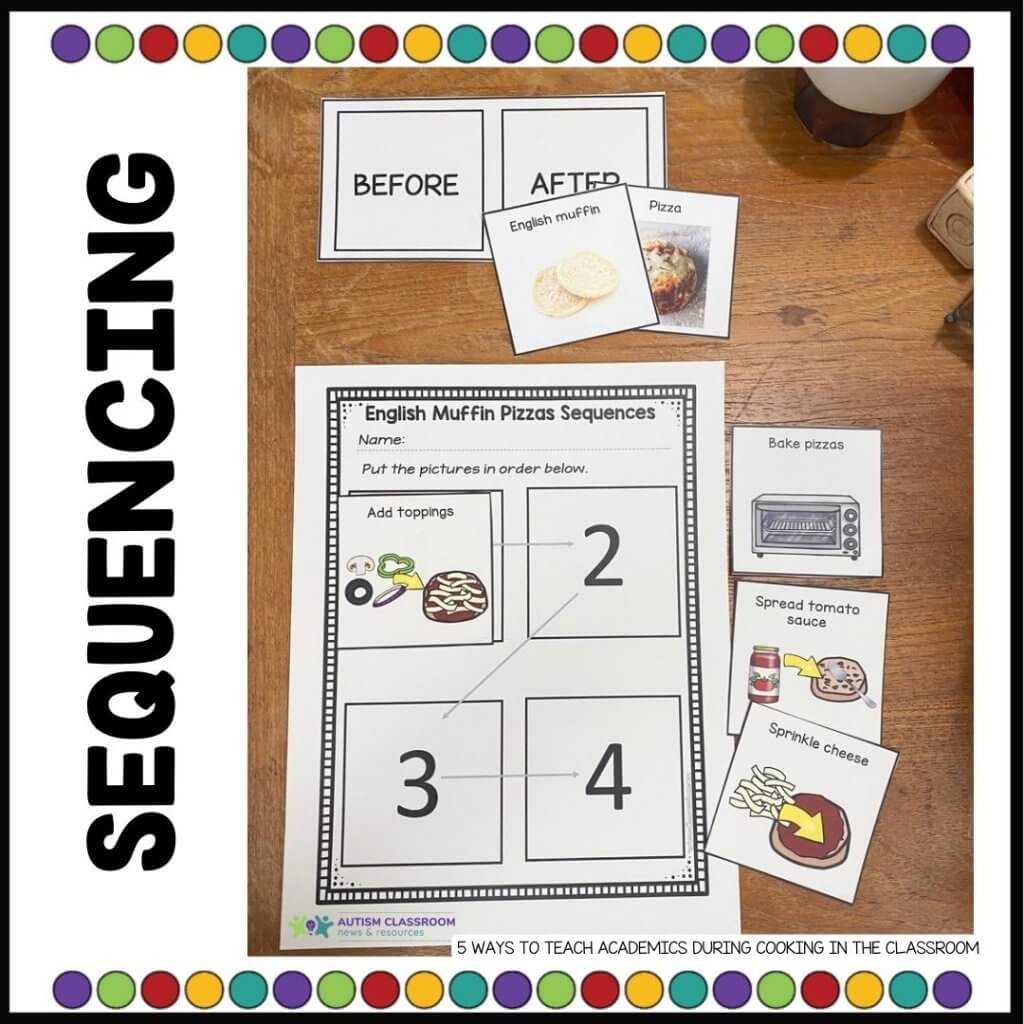 Click the Picture to Purchase on TpT
Then use the sequencing to have you tell you about what they did. Some students could also use the sequences to write about what they did. You can choose to use sequences with or without pictures. The ones you see in the picture come from my English Muffin Pizza unit on TeachersPayTeachers and offer both options. Or you can take a recipe and cut it apart for the students if you don't need visual recipes for any of your students.
3. Targeting Measurement with Cooking in the Classroom
I love measurement as a great way to teach math skills in the classroom and, again, cooking can be such a fun way to practice. Students can measure a number of things within a cooking activity. Measurement can be very simple and include just counting with 1-1 correspondence. For instance, they could count how many mushrooms to put on their English Muffin Pizza.
Measurement can also be more complex with measuring dry and liquid ingredients with tablespoons and teaspoons and cups. If your students have difficulty measuring with more complex measures like teaspoons and cups, consider using a scale and having them weigh the ingredients. Many bakers, including myself, weigh out their ingredients on a food scale to assure that the items will be consistent each time to the recipe. Flour, for instance, can be very inconsistent when just measured in a cup depending on how it is packed or spooned into the cup. And the great thing about scales is they are digital and the student can just read the number. It makes measuring the ingredients much easier for students who have difficulty with measurement, so it's a great accommodation for cooking in the classroom.
Increasing the Difficulty:
To bump the difficulty of this life skill / academic skill up a notch, you can also have the students change the recipe to meet the needs of a larger or smaller group. Have them divide the recipe in half (just be careful they won't have to divide an egg). Or have them double the recipe. This gets division and multiplication into the mix and let's them expand their math practice in a real-life setting.
4. Math Life Skills Activities for Kids: Graphing Responses to the Finished Dish
Another one of my favorite life skills activities for kids that include math is graphing and interpreting graphs. After cooking comes eating (hence the appealing part of the activity). Students can learn to have everyone in the classroom taste the finished product from cooking and share their opinion. Did they like it or not? They could also describe the item. Was it sweet or sour? Hot or cold? Spicy or Not Spicy? etc.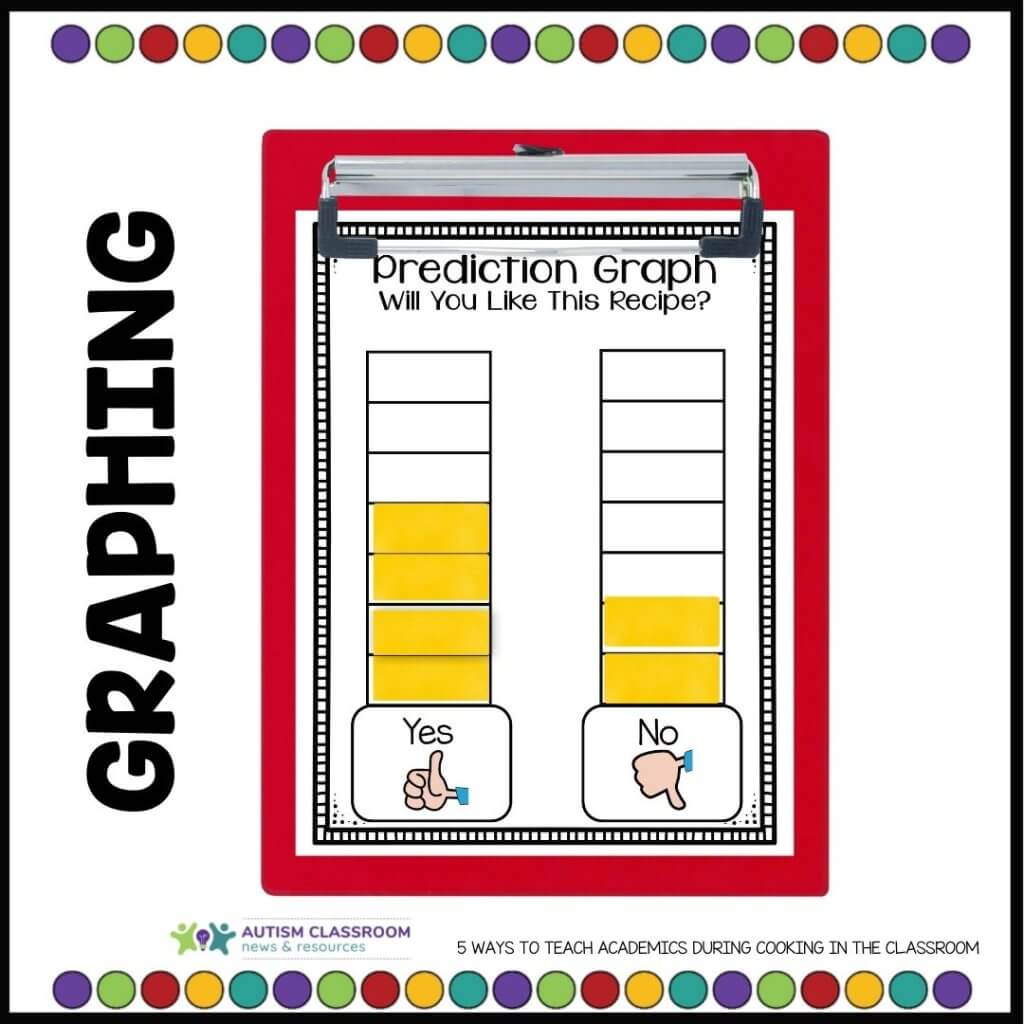 Click the Picture to Buy on TpT
Students then record these responses on a graph, like the one you see for the English Muffin Pizzas. Then, they must interpret the graph to determine which response yielded the highest response. You could even have different students do different questions and then share them with the class.
5. Compare and Contrast Tastes While Cooking in the Classroom
Along the same line as #4, students can take the information about different items items they have cooked over time–or different items they cooked for the same meal–and compare and contrast them. They could use a Venn diagram to answer some of the same questions above. Or they could refer back to their graphs from previous cooking activities and compare and contrast the outcomes. Life skills activities for kids can include having students do this orally in a report or in a written report, depending on the needs and skills of your students.
For instance, they might cook English muffin pizzas with pepperoni one week and pizzas without pepperoni another week. Then they could compare and contrast how spicy the two different kinds of pizzas were. Similarly, you could order pizzas and have them compare the size of English Muffin pizzas with the size of regular large sized pizzas.
Real-Life Cooking Units for Teaching Life Skills in Your Classroom
Clearly there are tons of other academic skills they can learn and practice while engaged in life skills activities for kids in special education. They can learn to use a thermometer, read nutrition labels, tell time for cooking, increase their reading fluency, locate vocabulary ingredients with a picture recipe and more.
This is one of the reasons I developed cooking units in my TeachersPayTeachers Store. They come complete with lesson plans targeting reading, math, life skills and communication skills. The even include data plans for teaching a variety of objectives in individual sessions and whole group activities.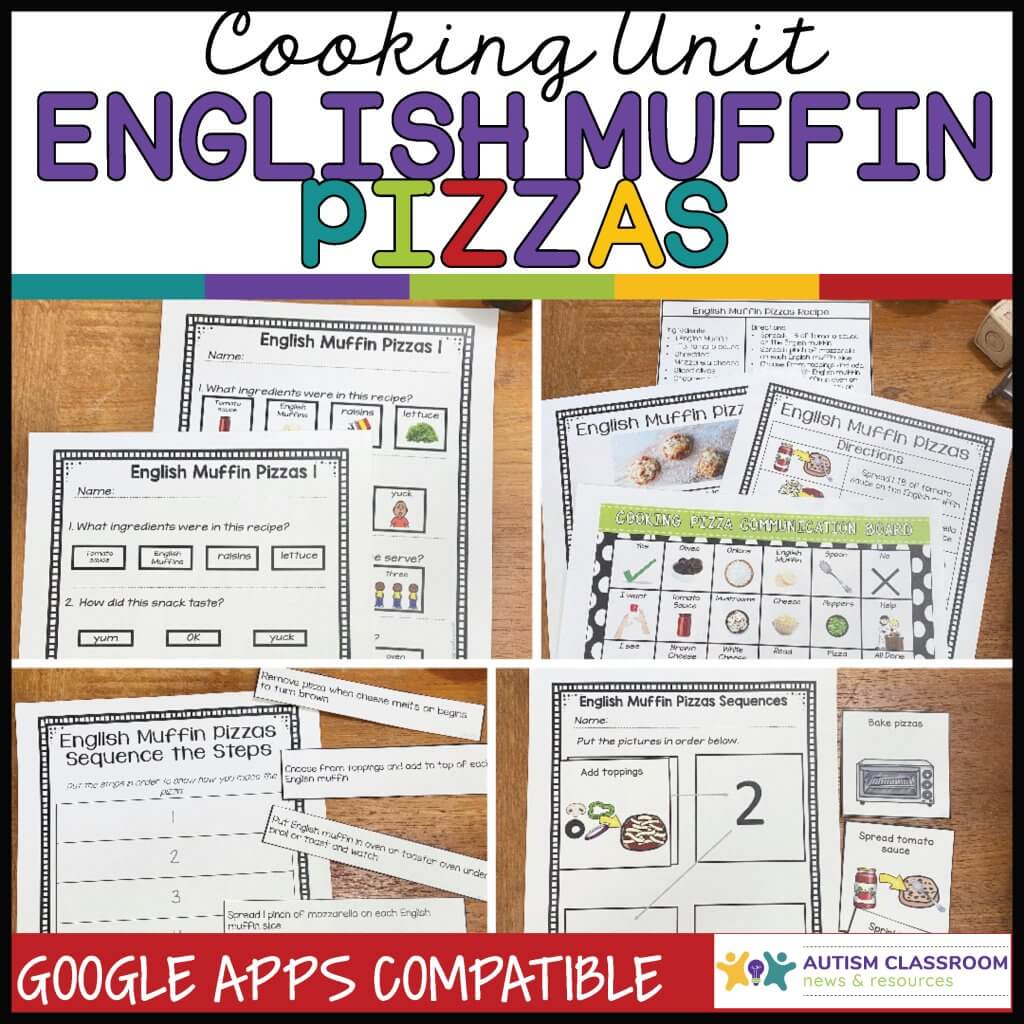 Click to Purchase on TPT
In each set I included (in print and Google Slides)
Picture-based and written recipes
Digital or printable presentation with fill-in the blank for practicing vocabulary
A slide for making a prediction of whether they will like the dish they are making
Lesson plans previewing the lesson, cooking and reviewing the lesson as well as evaluating progress tips and plans
A Pacing Guide that could be shared with parents or paras for planning purposes to extend cooking activities throughout a week
A symbol communication board with core vocabulary integrated to assist in answering questions
Graphing templates for prediction of whether they will like the recipe and did they like the recipe and completing compare and contrast
Picture and Word-based sequencing templates of varying difficulty from 2-items, 4 items and 6 items to sequence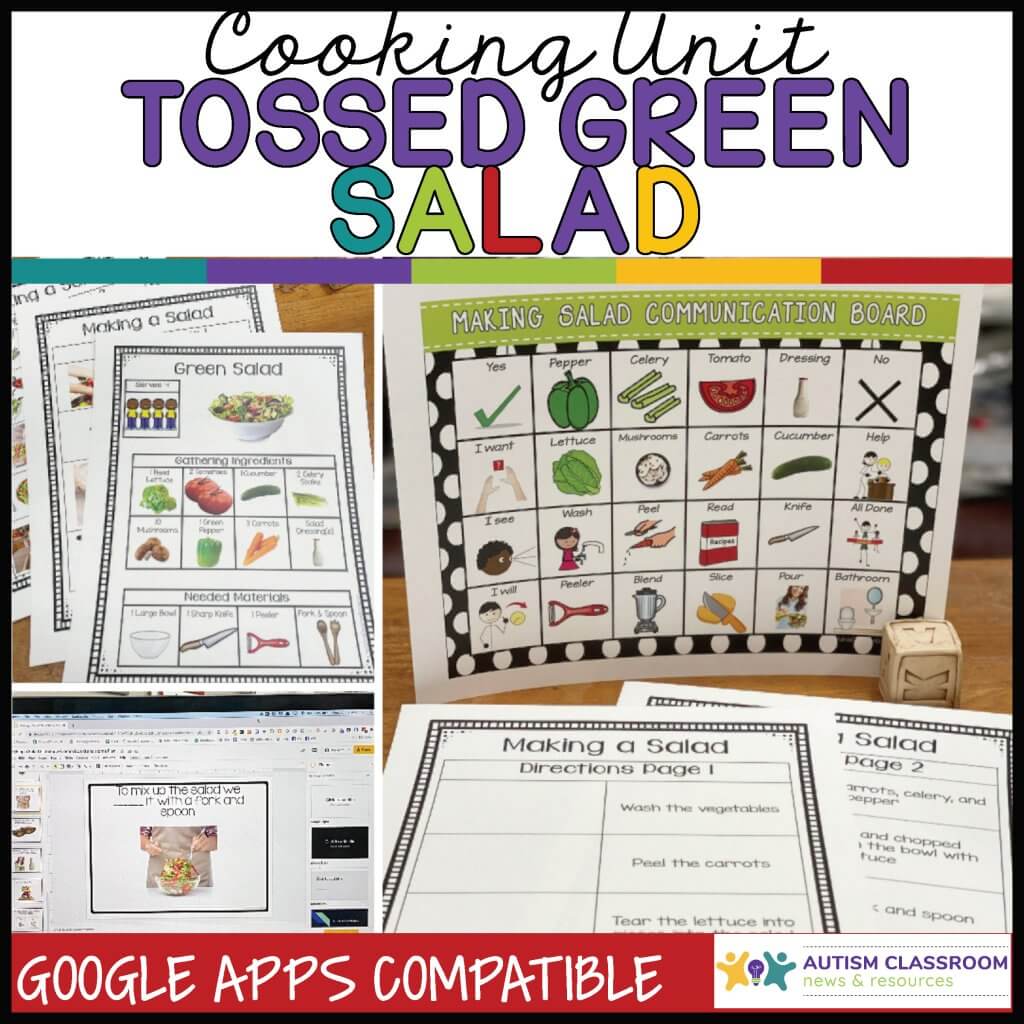 Click the picture to see on TpT
If you are interested in checking out the cooking units in the store, click the pictures above. And students have a great time doing a whole cooking workshop with an additional unit with a Cooking Activity Planning Tool as part of the Special Educator Academy. Get your 7-day Free Trial here.
News
Are you wondering how many hours in a day should you study? You are not alone. Many students are…